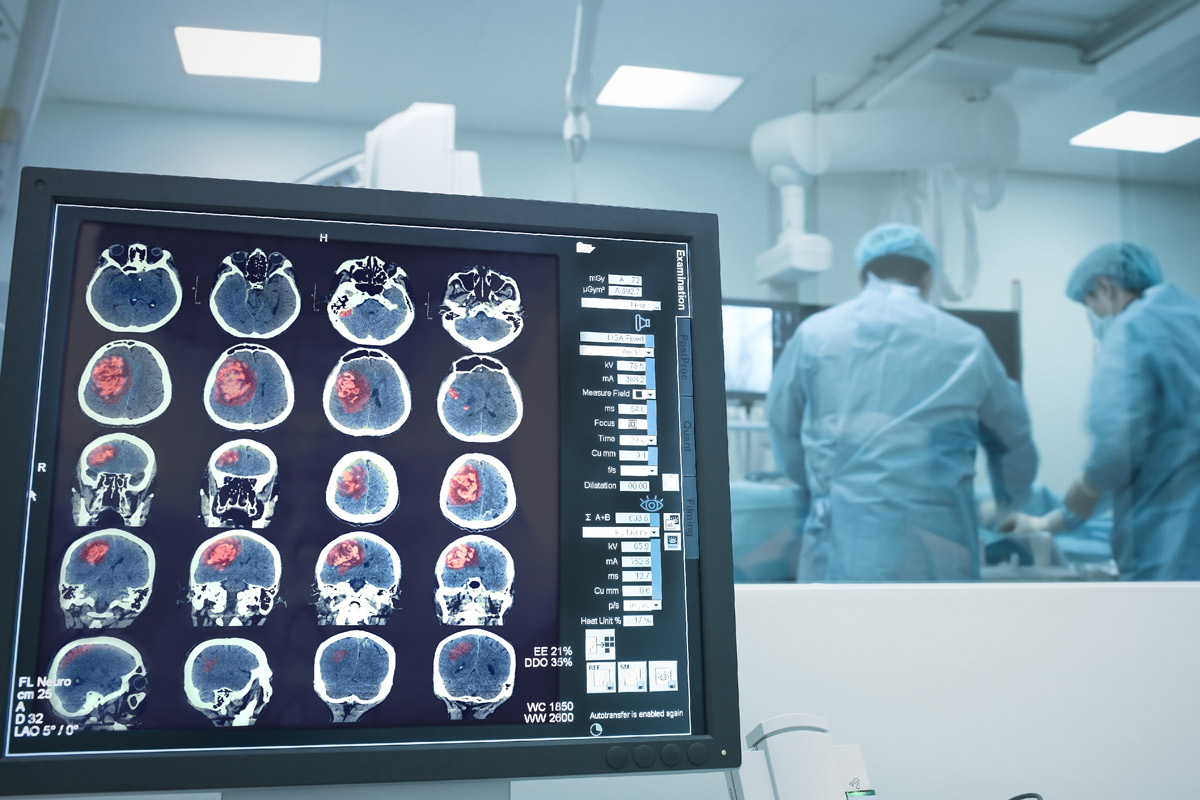 Updates to Stroke Guidelines Already Leading to More Lives Saved in Hawaii
An update by two major health organizations to the guidelines that determine when a patient receives treatment following a stroke could mean more lives saved. 
Earlier this year, the American Heart Association (AHA) and American Stroke Association (ASA) recommended that the window for treating acute ischemic stroke be expanded from six to up to 24 hours in certain patients with clots in large vessels. 
The new guidelines mean that more patients will be eligible to receive a thrombectomy, a potentially lifesaving procedure that removes the blood clot that causes ischemic stroke. 
Another new recommendation calls for broader access to the clot-dissolving drug alteplase, a type of tissue plasminogen activator (tPA) that is the only FDA-approved clot-dissolving treatment for ischemic stroke. 
"We have experienced a paradigm shift in the treatment of stroke," says Dr. David Nguyen, a neurologist and Stroke Center medical director at Pali Momi Medical Center. 
"We are now opening a broader treatment window for patients, meaning more patients could potentially benefit and be included in this treatment. Patients who wake up with stroke symptoms could benefit from this as well, as we see more than half of our patients present after waking up with stroke symptoms," Nguyen explains. 
According to Nguyen, ischemic stroke occurs when a blood clot blocks a blood vessel and prevents blood from getting to the brain. 
It is responsible for nearly 87 percent of the 800,000 stroke cases that occur in the United States each year. 
Since the new guidelines went into effect in January 2018, Pali Momi has been able to treat six patients who, prior to the change, would have had very limited options. 
"These patients would likely have been disabled or possibly have died had they come in before the guideline changes," says Nguyen. "Now, we're seeing patients being discharged within three days almost symptom free, fully independent, walking and returning back to work." 
Nguyen adds that while the new guidelines undoubtedly will have a positive impact on the delivery of stroke care, it is still crucial that people learn the signs and symptoms of a stroke, and that they act FAST if they believe they are suffering a stroke. 
"Although we have expanded the treatment window, it is still important that if you recognize stroke symptoms early on, call 911 immediately," Nguyen says. "For every minute you wait after a stroke has happened, about 2 million brain cells die. The earlier you get to the hospital, the better your chances will be of receiving other types of stroke treatment, as well as your chances of recovery." 
Do you know how to spot the signs of a stroke? Nguyen shows what to look for in the video below.
Published on: May 7, 2018