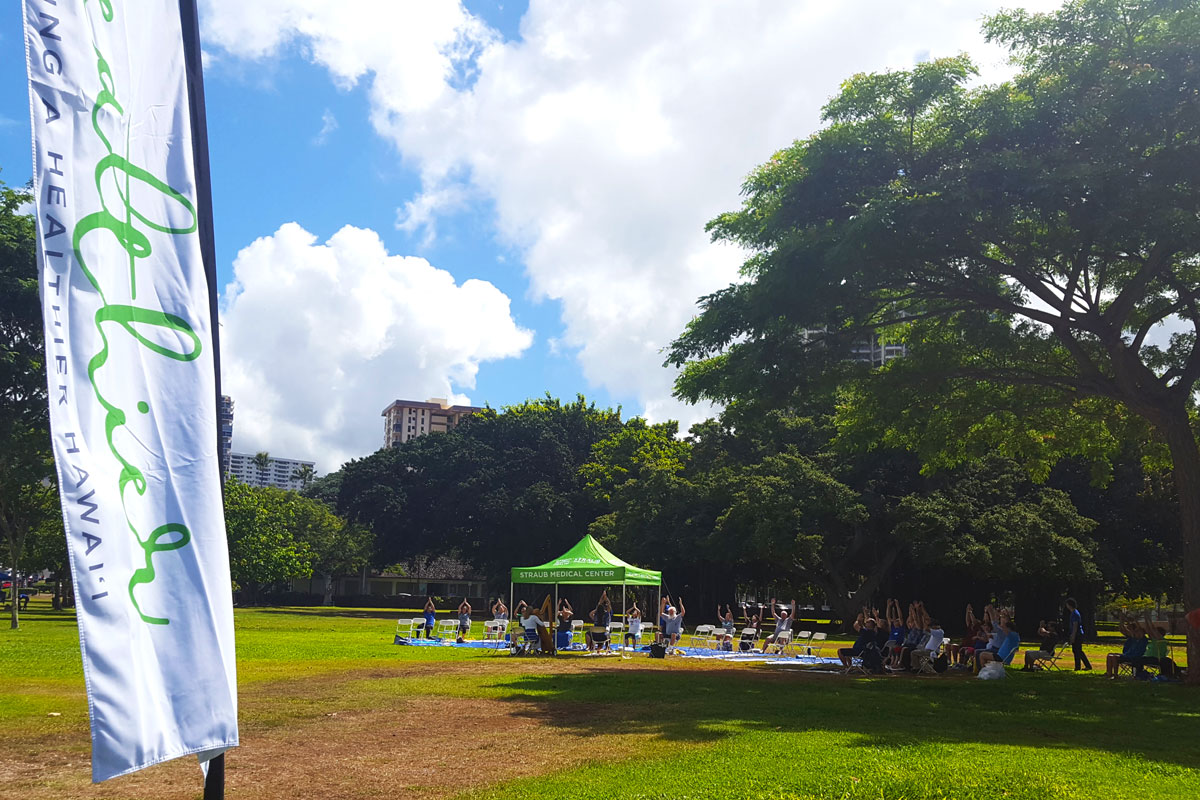 Straub's Ornish Reversal Program Hosts a Summertime Picnic for Past Participants
It was more than just your average day in the park July 9.
On that picture-perfect summer morning, more than 50 past participants from Straub Medical Center's Ornish Lifestyle Medicine Program gathered at Thomas Square Park in the heart of downtown Honolulu for a very special reunion picnic.
After beginning with a light yoga flow sequence led by Stress Management Specialist Sarah Lavallee, attendees were treated to a healthy cooking demonstration and Ornish-approved lunch catered by Da Spot.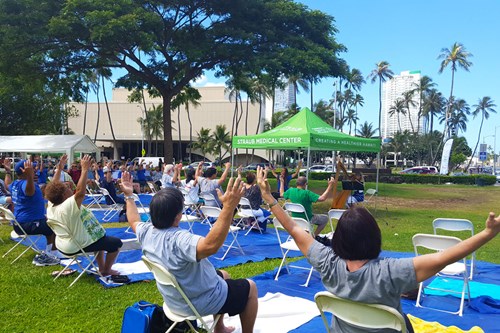 They then were invited to participate in a game of bocce ball or lawn Frisbee, or were welcomed to mingle and talk story.
"I think this was a great way to meet other people in the program," says Abe Beddow, who joined Cohort 8 of the Ornish Reversal Program in order to gain control of his health. 
"I had a heart attack in 2007, and I felt like the medication I'm on is just a Band-Aid. When I saw the program described as a 'heart disease reversal' program, that intrigued me," Beddow says. 
Similarly to Beddow, 76-year-old Francisco Sabado signed up to be part of Cohort 5 at the urging of his heart surgeon, Dr. Mark Grattan, and Straub Cardiologist Dr. Roy Chen.
"I had open heart surgery and a double bypass three months ago," the retired mechanic says. "I had a lot of anger and stress, and that caused my heart disease." 
Sabado counts the support of his fellow cohort members and Ornish Reversal Program facilitators for helping him reduce his stress and improve his health numbers. 
"It was a good class – we had unity and love for each other. We became just like a family," Sabado says.
That sentiment seemed to be echoed by other reunion attendees, who all praised the Ornish program at Straub for the individualized attention, care and assistance they received throughout the nine-week program – and beyond.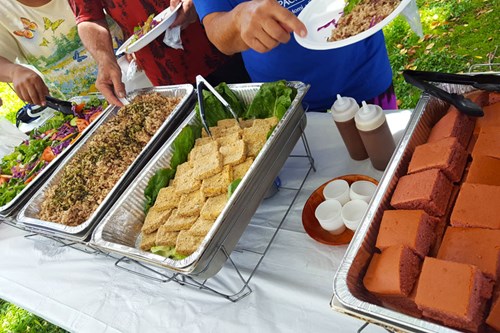 "We stay in touch with our cohorts, but having events like this to check in with everyone and see how they're doing on their own journeys is great," Beddow says. "Everyone's on their own journey, but we're all going through the same thing. Being in the program inspires me to learn more, and every little bit helps." 
To learn more about the Ornish Lifestyle Medicine Program and find out if you're qualified to participate in the program's next round of cohorts, call 808-522-4114 or click here.
Published on: July 11, 2016