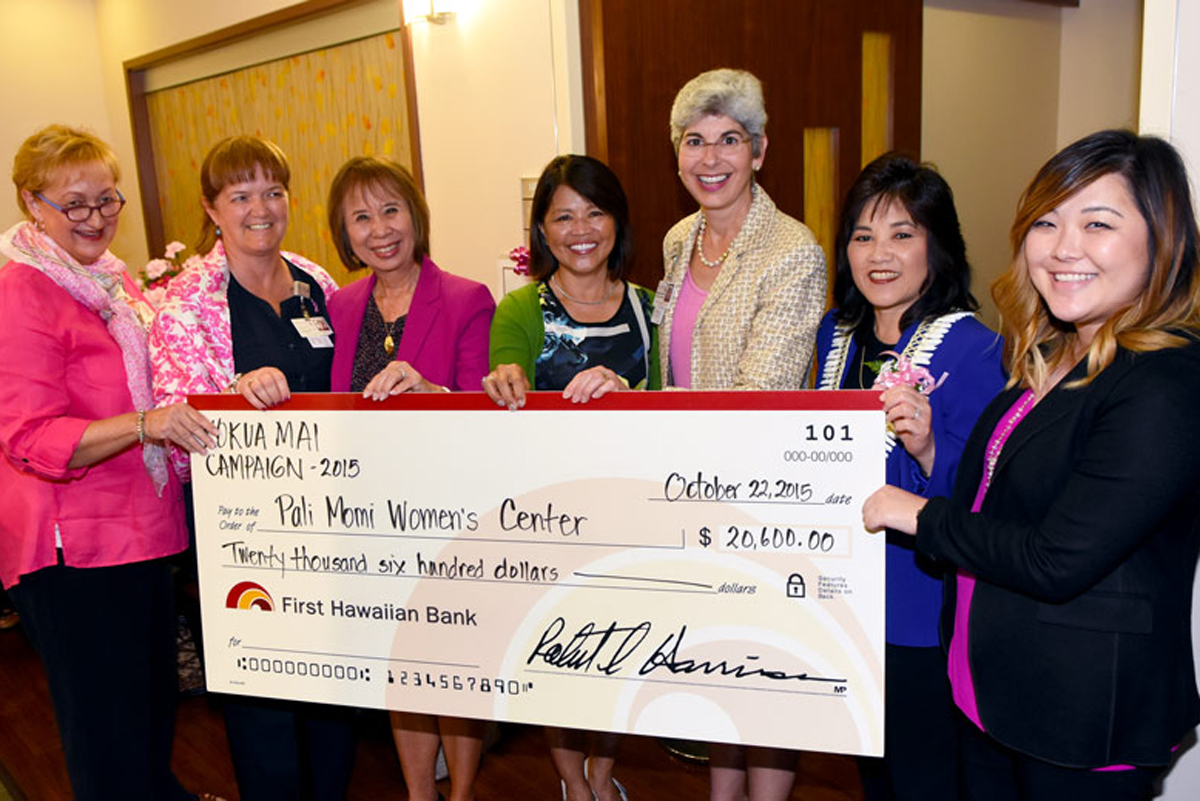 Pali Momi's Women's Center Receives Big Boost from First Hawaiian Bank
First Hawaiian Bank raised $19,575.57 for Pali Momi Medical Center through its employee giving campaign, Kokua Mai Campaign. 
Monies were raised from October to November 2015 and will be used to support the Pali Momi Women's Center, which funds programs and services for women's care, including breast health. 
"First Hawaiian Bank is honored to have this opportunity to promote women's health in Hawaii," said Iris Matsumoto, executive vice president of human resources at the bank. 
"Our workforce is made up of a majority of women, and a great deal of them live in Central and West Oahu," Matsumoto added. "This gift is both an investment in the well-being of our staff and our community. We are proud of how committed First Hawaiian Bank employees and retirees are in personally supporting the needs of others." 
Over the past two years, First Hawaiian Bank has contributed more than $40,000 through the efforts of the Kokua Mai Campaign, which continues the bank's proud 157-year tradition of giving back to the community.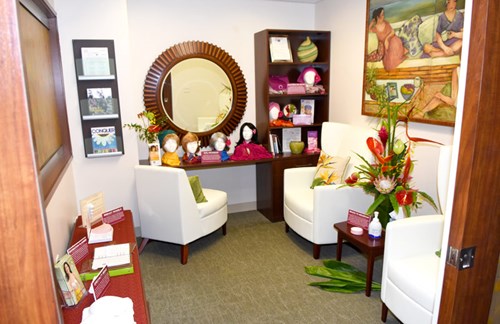 The Kokua Mai donation made in 2014 allowed Pali Momi to create a Patient Resource Room. 
This new private space gives patients a vibrant, dedicated and comfortable area to experience some of the intimate adjustments to being a breast cancer survivor. 
Now, patients have a place to try on wigs, get makeovers and do fittings for a post-surgical specialty bra. 
Breast health navigators utilize this private setting to meet with patients and educate them, along with their families, while serving as a consistent coordinator throughout the continuum of care. 
To date, Pali Momi Medical Center is the only hospital included in First Hawaiian Bank's list of charities for the campaign.
Published on: May 25, 2016