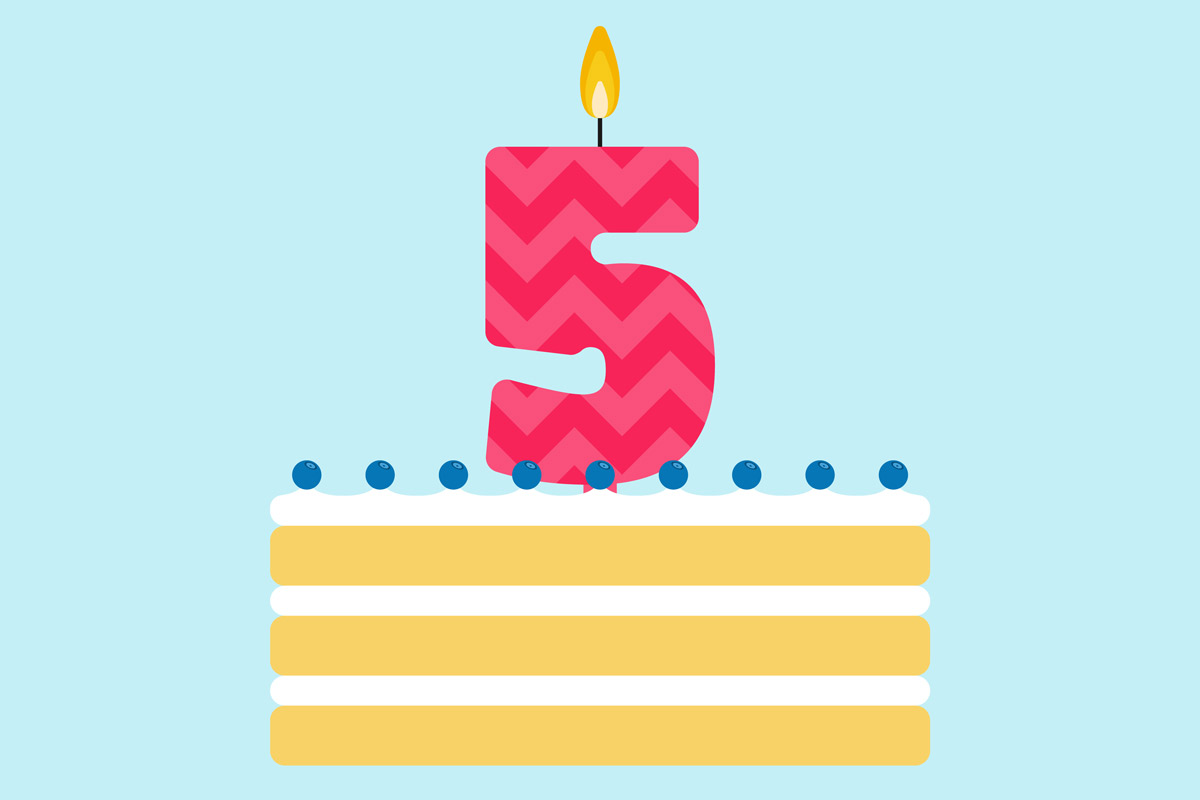 Pali Momi Women's Center Celebrates 5 Years of Providing Care to Our Community
In July 2012, Pali Momi Medical Center expanded its women's services to meet the growing needs of the Central and West Oahu communities. 
The result – a modern and spa-like space where women can go to receive preventive exams, advanced health screenings and other high-quality services. 
The 8,000-square-foot facility is designed with the patient in mind. From well-placed dressing rooms (complete with lush robes) to a dedicated Patient Resource Room for breast cancer survivors, the Women's Center provides an array of resources to help women take a proactive role in their health care.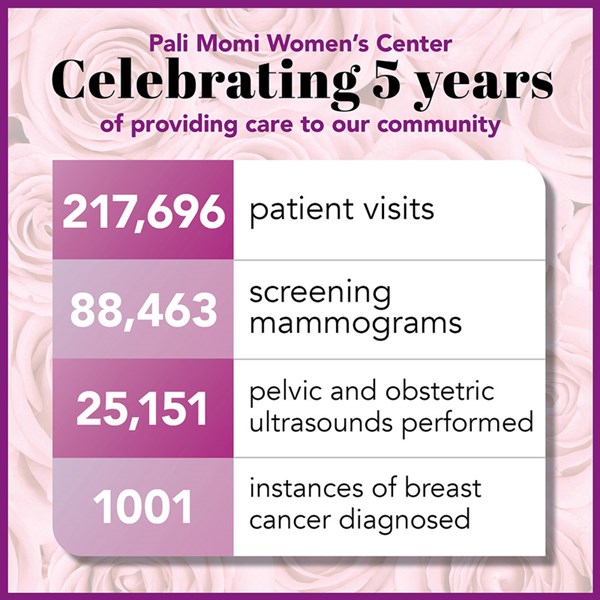 Here's a look back at some of the major milestones the center has reached over the past five years:
More than 200,000 patient visits to the Women's Center – that's more than 40,000 visits a year!
88,463 screening mammograms to help detect breast cancer in its earliest stages, when it is most treatable.
More than 25,000 pelvic and obstetric ultrasounds to screen for ovarian and other gynecologic cancers.
More than 1,000 instances of breast cancer diagnosed, which means more than 1,000 instances to provide lifesaving care.
The Pali Momi Women's Center is dedicated to the well-being of its patients by providing compassionate and comprehensive care through programs and services offered in conjunction with the physician specialties affiliated with Hawaii Pacific Health. 
The center is accredited by the National Accreditation Program for Breast Centers and is recognized by the American College of Radiology as a Breast Center of Excellence. 
Radiologists at the center are breast-imaging specialists, ensuring the highest quality imaging and procedures. Specialized digital screening and diagnostic imaging services include:
3D tomosynthesis.
Breast MRI.
Breast ultrasound.
Obstetrical ultrasound.
Stereotactic procedures. 
A full range of supportive services also are offered. These include patient navigation, survivorship and a cancer support group. 
Additional breast care treatment services, including breast surgery and chemotherapy, are available at Pali Momi Medical Center.
To learn more about how the Pali Momi Women's Center is providing exceptional care for Hawaii's women, click here.
Published on: July 18, 2017