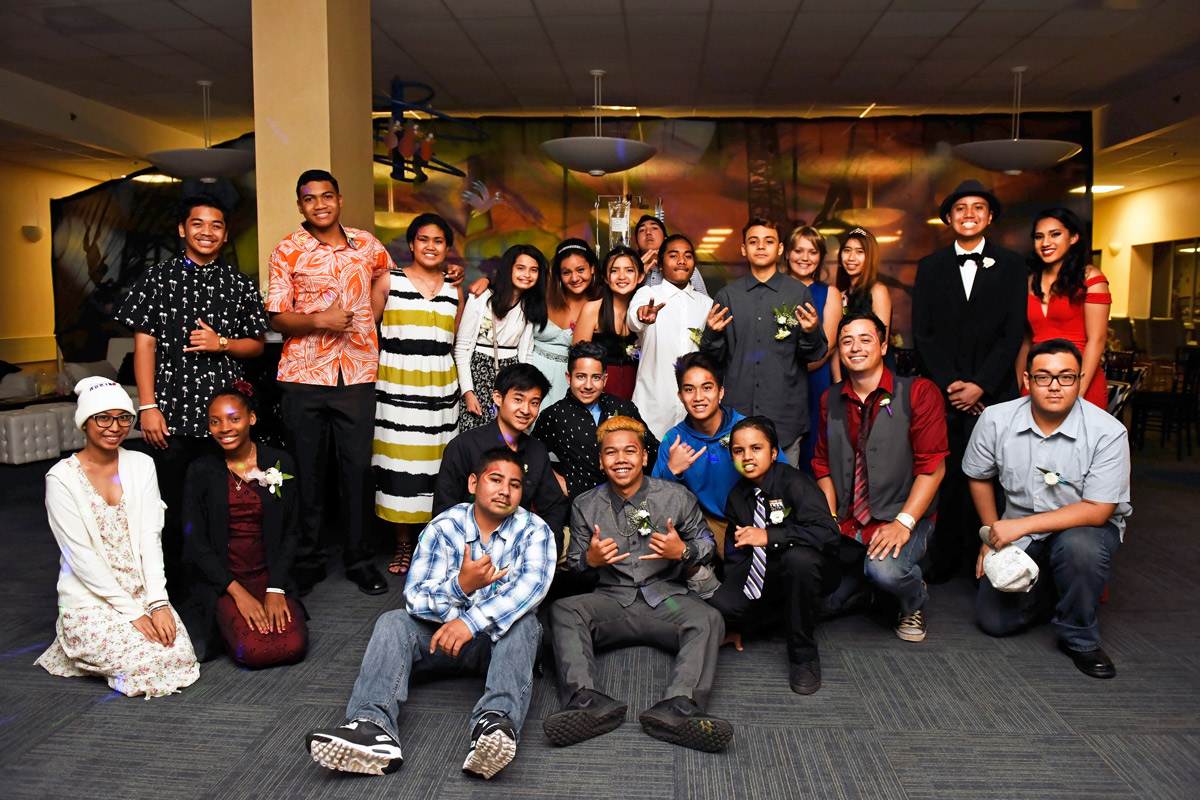 Kapiolani Treats Patients to a Spectacular Night
It was a night of dinner, dancing and spectacular events April 22, 2017, as Kapiolani Medical Center for Women & Children held its annual Pediatric Prom.
The highly anticipated teenage ritual celebrated its fifth year with a Cirque du Soiree theme, which required transforming the medical center's dining room into a circus-themed "big top" complete with a mirror refreshment station filled with Boba drinks and popcorn, a decked out dance floor, floral centerpieces and a soft-seating lounge area constructed by Steven Boyle Designs.
"The soft seating consisted of multiple loungers that the patients and their friends hung out in all night. A bunch of them ended up eating in there versus the seated area," says Heather Tamaye, lead specialist with the Kapiolani Child Life program.
Other highlights of the event included live entertainment by Smooth Remedy; a dinner inspired by fairground favorites like barbecue chicken, corn on the cob and churros; and a photo booth for teens to dress up and strike a pose.
Winnie, Kapiolani's new Chief Canine Officer, even got into the spirit by donning a colorful tutu for her first-time at the prom.
"This was our largest prom to date," says Tamaye.
"What's great about prom is that it takes kids out of the medical mindset and transports them into a world where they can just be teenagers," Tamaye explains. "The highlight of the event was that there were a lot of friendships made that night. Everyone appeared to enjoy themselves, and we even heard from a mother of an inpatient that her child and another inpatient ended up hanging out in one of their hospital rooms just talking about the prom until 11 p.m. They stopped when the mom reminded them to get some rest and go to sleep."
Generous partners who donated their time and services to make this year's event possible included:
Steven Boyle Designs
Sodexo
Smooth Remedy
Shannon Sasaki Photography
Exquisite Entertainment
Photo Ops Hawaii
Elite Parking Services
Symbologie
Danya's Gift
Face painting by Ryna
Popcorn by Millie
Learn more about the prom's history and previous themes here.
Published on: April 24, 2017