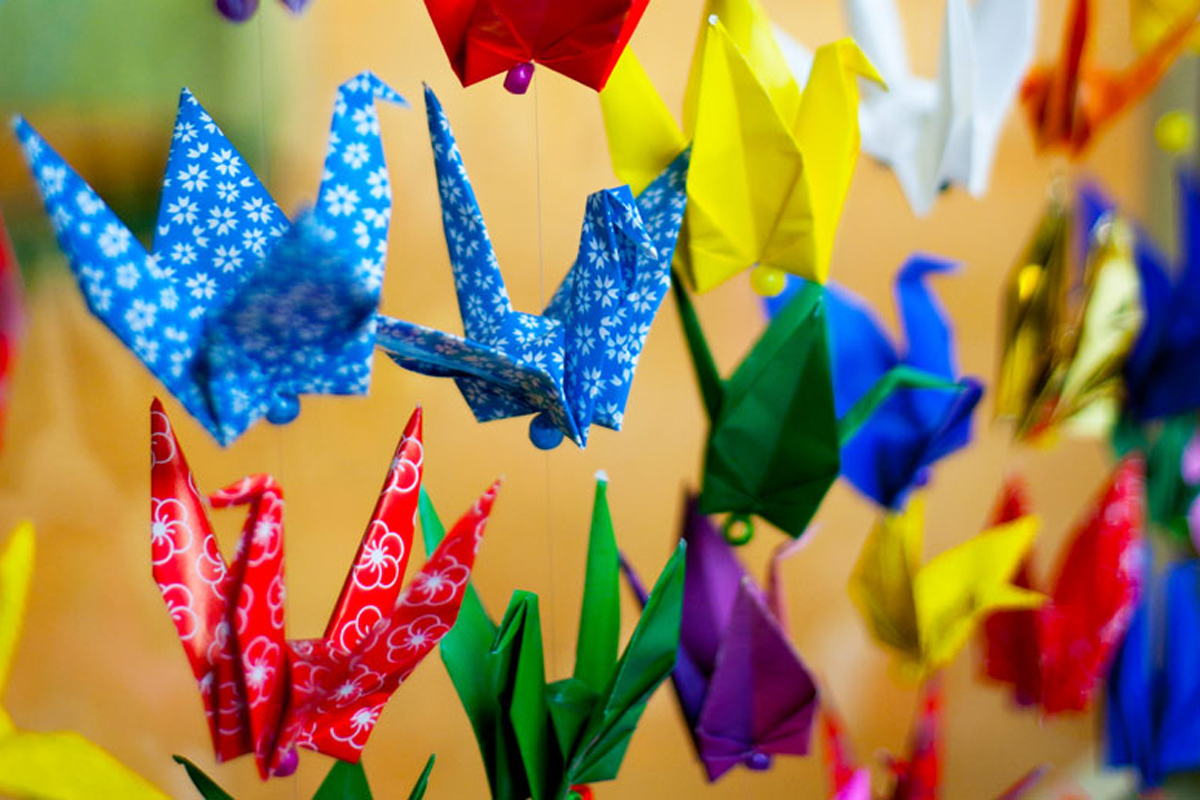 Child Life Services: Caring for Kapiolani's Keiki
"Mahalo, thank you, and muchas gracias for making this past week and the two weeks before full of enjoyment, positivity and laughter, and also educational. Not just for my daughter but for me as well. You and the playroom staff are just awesome. The hospital gives meds to the children, but the medicine of laughter and joy cannot be duplicated, and it's necessary. So yeah, mahalo, thanks and gracias. See you next time, but just visits."
 
The above is just one of the many letters of gratitude sent to the Child Life department at Kapiolani Medical Center for Women & Children. 
The Child Life department is comprised of staff members who are trained and certified in a number of disciplines, including child development, education and complementary healing modalities. 
All Child Life staff specialize in working with hospitalized children and understand the unique stressors that can accompany a hospital stay. 
"The Child Life department focuses on providing holistic care to pediatric patients and their families, in compliment to the excellent medical care that they receive here at Kapiolani," says Child Life Specialist Heather Tamaye. 
"Our role is to provide support services that allow children and their caregivers to cope to the best of their ability. Specifically, we focus on the social and emotional needs of the pediatric patients and their families," Tamaye explains. 
This unique department provides an array of services, from educational and school support to complementary and alternative medicine. 
The three main services provided by the Child Life department include: 
Integrated Services – This service promotes relaxation and healing for patients and families through Healing Touch, Reiki, aromatherapy and infant massage. Volunteers and staff are trained and specialize in these mind-body healing modalities with a holistic perspective. Services are available Monday-Sunday upon volunteer and staff availability.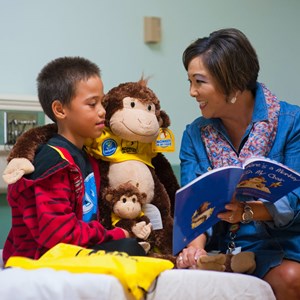 Educational and School Support – Tutoring provides valuable cognitive stimulation and rehabilitation, which empower the patient for an easier transition back to school. The educational liaison also may assist families in communicating with the children's school regarding their hospital stay and medical/educational needs upon discharge. Services are available to inpatients who miss two or more weeks of school due to their hospital admission and/or medical condition. 
Playroom – Child Life specialists and assistants encourage play in the hospital setting.  Their role is to work with the patient, family and medical team to help children have access to play as a means for understanding their illness and experiences in the hospital.  The playroom, which is run by staff and volunteers, is the main hub where pediatric patients can have the opportunity to play freely. This space is a "free zone" where no medical procedures are allowed and children are given the opportunity to choose freely from a wide range of activities.  
One of the lesser known services offered by the Kapiolani Child Life department is the Brain Station. 
Created to help support cognitive development and learning during hospital admission, this program provides patients the opportunity for classroom time where they focus on standard school subjects such as social studies, language arts, science and more. 
Embedded into the lessons are additional cognitive rehab strategies and areas of focus, including:
Orientation, attention and concentration.
Memory.
Language redevelopment.
Executive function.
Hemi-spatial neglect.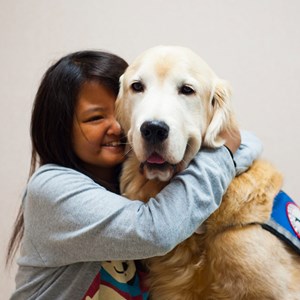 Child Life coordinates an array of weekly and monthly programs that aim to create a fun and supportive environment to patients and families. These include:
Pet therapy visits.
Music therapy.
Recognizing patients as the "Hero of the Month."
Sibling activities.
Movie matinees.
Ceramics in the playroom.
And more! 
Child Life also plays host to the annual Kapiolani Prom, which was created to provide chronically ill patients the opportunity to experience a typical teenage milestone – prom. 
"This year's theme will be a global one featuring foods from around the world, henna tattoos, a photo booth, entertainment, dancing and more!" Tamaye says. 
Although much of Child Life's focus is on the pediatric population, women at Kapiolani are eligible to receive integrated services such as Healing Touch, aromatherapy and Reiki. 
"The best part of the work that we do is being able to connect with patients and families, and to support their social and emotional needs during their hospital stay," Tamaye says. "In our role, we get to provide patients and families the opportunity to smile, laugh, play and relax during potentially stressful and painful times. Every smile that we witness is the best part of our job."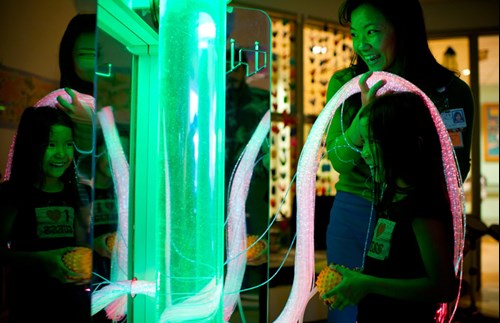 To learn more about Child Life, its services and ways to support the program, click here.
Published on: April 27, 2016