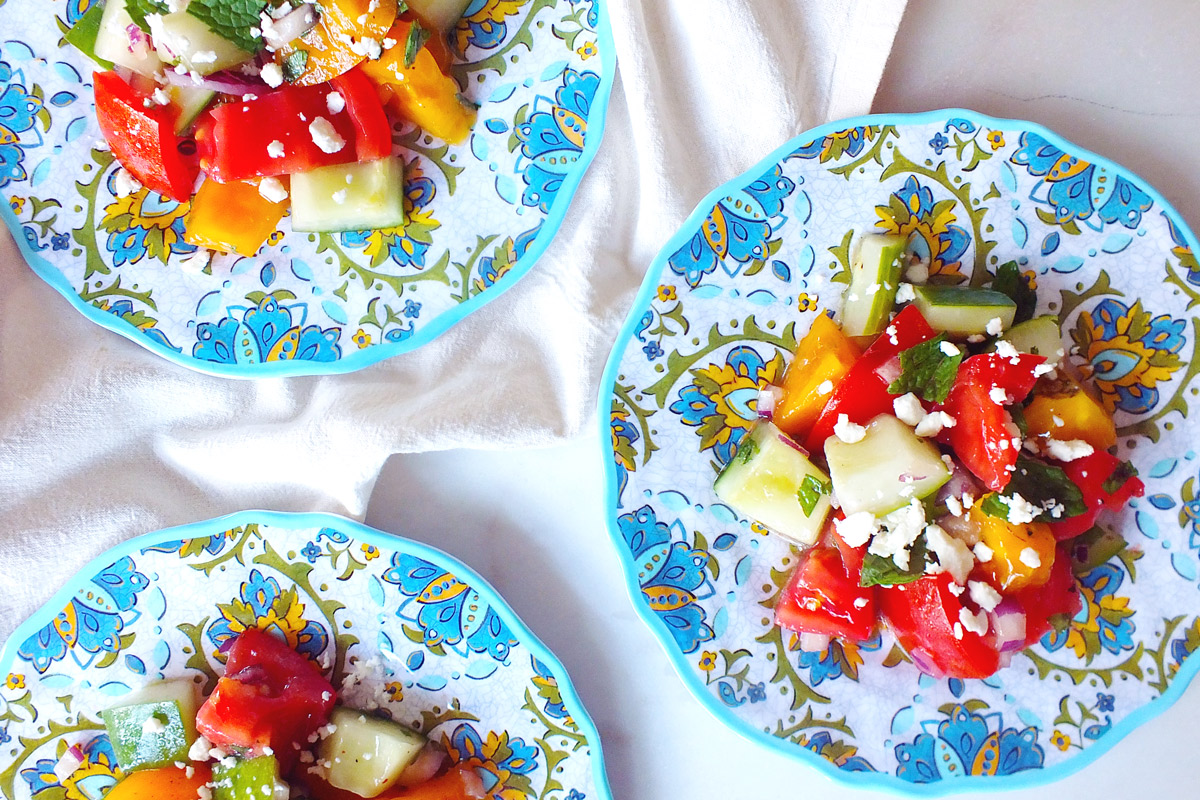 Tomato, Cucumber & Feta Summer Salad
Tomatoes reach their peak in the summer months, which make them the perfect star for this refreshing summertime salad. 
Sweet and oh-so juicy, tomatoes are a nutritional powerhouse rich in vitamins, minerals and antioxidants. In fact, including more tomatoes in your diet may help reduce your risk for certain cancers, thanks to this fruit's high concentration of the four major carotenoids alpha- and beta-carotene, lutein and lycopene. 
Serve as a side during your next outdoor cookout, or enjoy it solo as a light midday snack.
Tomato, Cucumber & Feta Summer Salad
Serves 4
 
Ingredients:
2 medium tomatoes, cut into 1/2-inch cubes
1 large cucumber, peeled, seeded and cut in 1/2-inch cubes
2 tablespoons red onion, minced
3 tablespoons extra-virgin olive oil
2 tablespoons lemon juice
2 teaspoons fresh mint leaves, chopped
Salt and pepper, to taste
1/2 cup feta, crumbled
 
Directions:
1. In a medium bowl, combine tomatoes, cucumber, red onion and mint. Add olive oil, lemon juice, salt and pepper; toss to coat.
2. Sprinkle salad with fresh feta and serve.
Nutritional information per 1/2-cup serving:
Calories: 162; Carbohydrates: 5.6g; Protein: 3.8g; Total Fat: 14.4g; Cholesterol: 17mg; Dietary Fiber: 1.4g; Sodium: 251mg
Published on: July 7, 2017