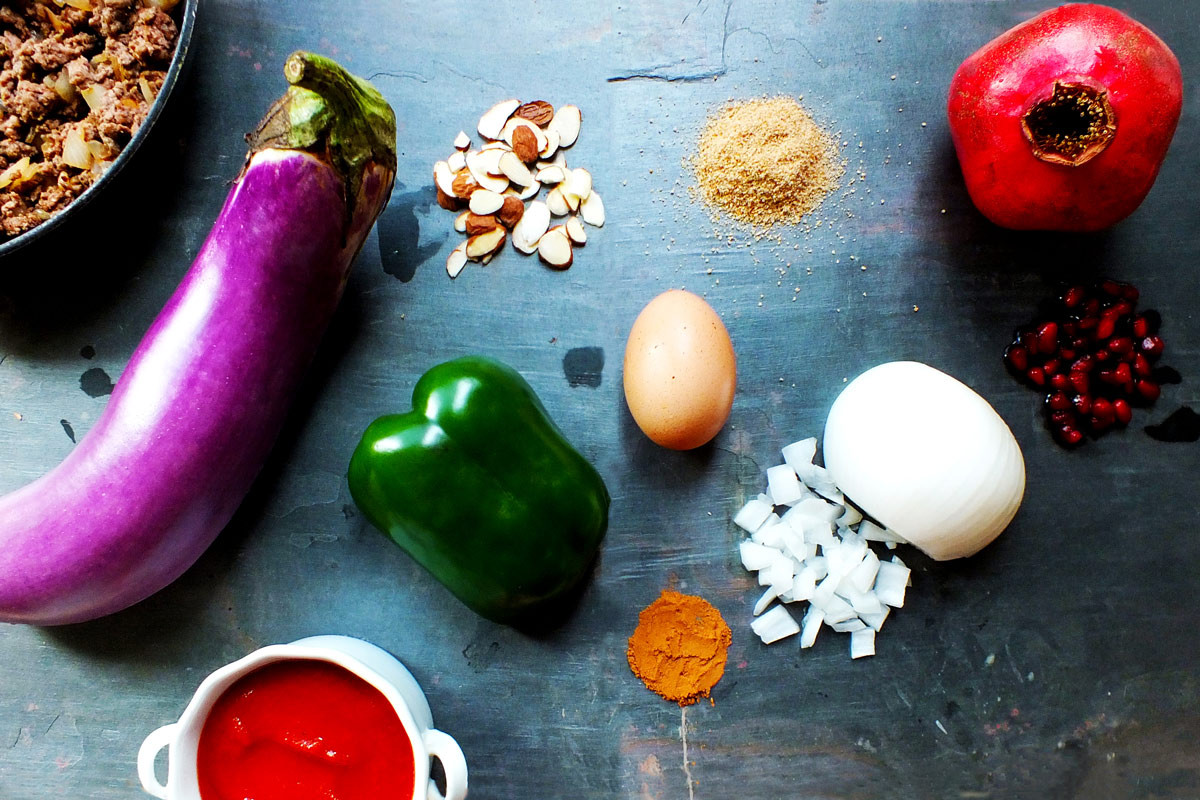 Stuffed Eggplant Rolls
Straub patient Reem Shalaby is a passionate home cook who often receives compliments for her original kitchen creations.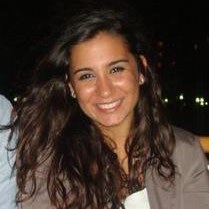 After becoming a newlywed last year, Reem wanted to impress her husband, friends and family with her cooking.
"I cooked and baked a lot of delicious yet unhealthy food and desserts, and received lots of compliments from everyone, but unfortunately, that had a huge impact on my weight and my husband's weight," Reem says. 
The couple decided to begin a low-carb diet, but Reem wanted to make sure neither would get bored of their new eating regime. 
"I started thinking of all the vegetables that we stopped eating a long time ago, and I thought, I want to make those veggies not so boring to eat! I wanted to look forward to eating eggplant or zucchini or broccoli, and that's when I thought of making meals that are low in carbs but interesting," she explains. 
Inspired by her love for classic Middle Eastern and Mediterranean dishes, such as stuffed grape leaves and roulades, Reem created these Stuffed Eggplant Rolls garnished with fresh pomegranate seeds. 
"This is a recipe where you can eat very nutritious vegetables, healthy fat from the almonds and olive oil, and you add a very tasty, sweet-and-sour, crunchy fruit as a kick!" she says. "Also, I grew up with the most amazing cook: my mum. I wanted to be like her." 
"The originality and uniqueness of incorporating a variety of vegetables, almonds and spices make this dish high in potent phytochemicals," says Sally Belles, registered dietitian at Straub Medical Center. 
"The quality of ingredients provide a wide array of nutrients," Belles adds. "It packs a lot of flavor, with minimal sodium, and healthy fats. It also can be modified for a vegan diet by using textured vegetable protein, tofu or skipping the ground beef altogether!" 
"I wanted to share this with everyone who is starting their diet and prove that eating healthy food isn't so bad after all!" says Reem, who has lost 10 pounds so far. 
"I know I have a long way to go to reach the weight that I want, but I have the will, and I live in the most beautiful place in the world! Everything around invites me to exercise!" she adds. 
Reem and her husband love exploring their island home. They regularly hike and consider the trails at Kuliouou Ridge, Makapuu Lighthouse, Lanikai Pillboxes and Manoa Falls among their favorites. They also walk to places rather than using the car whenever they can. 
"We also have a treadmill at home, just in case we feel lazy and we don't want to leave the house," Reem adds. "We have no excuse not to exercise!"
Stuffed Eggplant Rolls
Serves 8
Ingredients:
For the rolls:
2 Chinese eggplants, top and bottoms removed, cut in half horizontally, then vertically to make slices
4 tablespoons vegetable oil or olive oil

For the stuffing:
1/2 pound lean ground beef
1 medium-sized onion, finely chopped
1 tablespoons extra-virgin olive oil
1/2 teaspoon salt
1/2 teaspoon black pepper
Pinch of cinnamon
1/2 green bell pepper, finely chopped
A handful of almonds, roasted and crushed
1 large egg, beaten
1/3 cup unseasoned bread crumbs

For the sauce:
1 can tomato sauce
3 tablespoon water
1/2 teaspoon garlic powder
1/2 teaspoon onion powder
Salt and black pepper, to taste

For presentation:
Pomegranate seeds
Freshly grated Parmigianino cheese
Directions:
1. Preheat oven to 350 degrees.
2. In a large frying pan, add 2 tablespoons of vegetable or olive oil on medium-low heat, then add the eggplant slices, skin-side up, making sure that the oil has covered the bottom of each slice.
3. Sauté for 5-6 minutes. You will notice that the oil has been completely absorbed by the eggplant; don't worry, and definitely don't add more oil.
4. After 5 minutes, add the remaining 2 tablespoons of oil to the pan and flip the slices onto the other side. Sauté for another 5 minutes or until you feel that the eggplant slices are soft enough to roll around the stuffing.
5. Remove eggplant from heat and place on a plate lined with paper towels. Immediately sprinkle with salt and pepper to taste. Leave until oil is drained.
6. In a medium-sized frying pan, sauté the chopped onion in olive oil for 4 minutes on medium heat. Add the ground beef. Keep stirring until meat is perfectly cooked, about 15-20 minutes.
7. Add salt, pepper and cinnamon; stir well for 1 minute and remove from heat. Set aside and let cool to room temperature.
8. Transfer the meat to a large bowl; add green pepper, egg, bread crumbs and almonds to the meat mixture and mix well.
9. In a medium bowl, mix together tomato sauce, water and spices until well blended. Pour 3/4 of the sauce into an 8-inch-square baking pan.
10. Flatten each slice of eggplant a little by gently pulling the side with your fingers, making sure not to leave a tear.
11. Place eggplant on a cutting board, skin-side down. Add 1 tablespoon of the meat mixture on the wider side of each slice, then roll and place in baking pan.
12. When all the rolls are in the pan, pour the remaining 1/4 of the sauce evenly over each eggplant slice.
13. Place the pan the oven and let it cook for 20-25 minutes.
14. Remove from the oven and allow to cool slightly.
15. Arrange about 1/3 cup of pomegranate seeds on the bottom of a serving plate. Arrange rolls on top of pomegranate seeds and sprinkle with Parmigianino cheese.
Nutritional information per serving:
Calories: 165; Carbohydrates: 5g; Protein: 12g; Total Fat: 11g; Cholesterol: 54mg; Dietary Fiber: 2g; Sodium: 300mg 
Published on: September 27, 2015