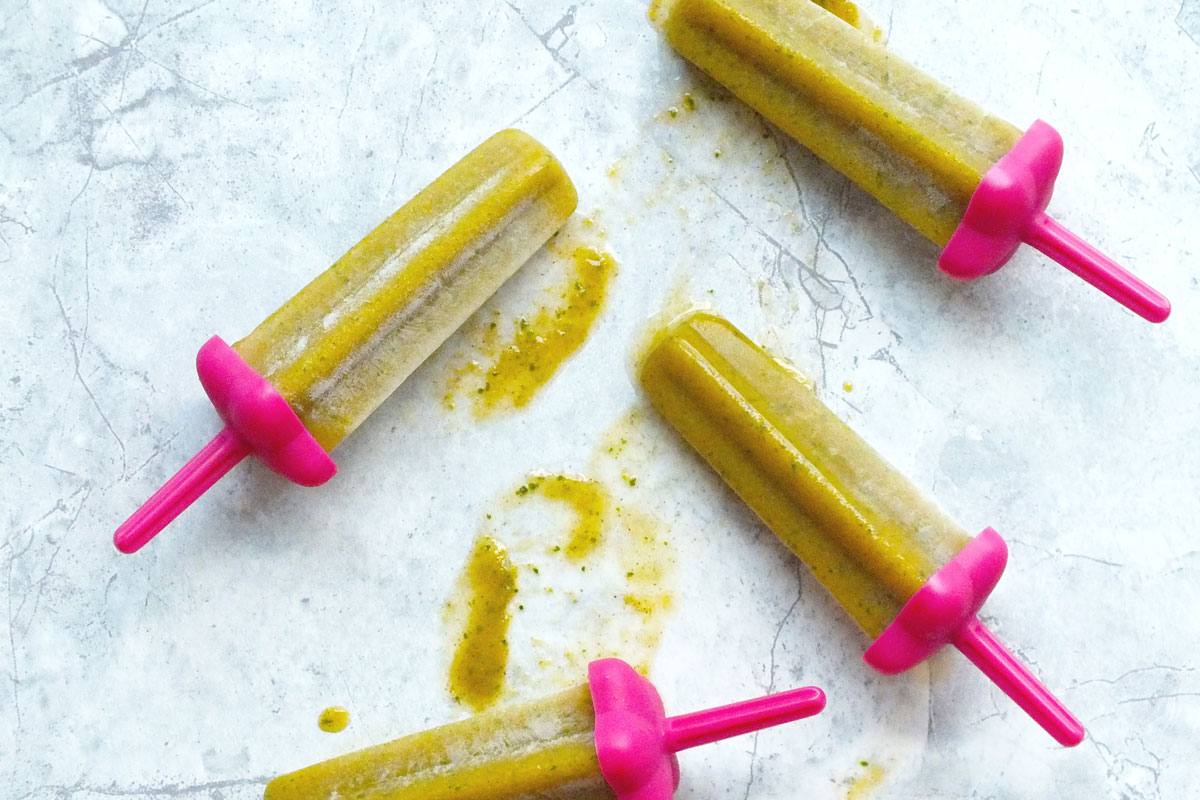 Spicy Mango Cucumber Ice Pops
Keep cool this summer with these refreshing Spicy Mango Cucumber Ice Pops. 
In addition to being ultra-hydrating, cucumbers are a great source of fiber. Cucumber skin contains insoluble fiber, which helps your body move food along the digestive system faster. 
"Cucumbers are made up of 95 percent water, which is a great way to add a refreshing crunch to your sandwiches or salads. They contain only 16 calories per cup, which helps keep the dishes you prepare low in calories," says Rebecca Izawa, a registered dietitian at Kapiolani Medical Center for Women & Children. 
"A lot of people don't know this, but cucumber skins also are a good source of vitamin K," Izawa adds. "Vitamin K is important to aiding in blood clotting. Just one cup of cucumbers contains 22 percent of the recommended daily intake of vitamin K!" 
Naturally sweet mango and a hint of spice from chili powder make these treats a welcome addition to any cookout or pool party. Make them a day in advance with your keiki for a fun summertime activity! 
Spicy Mango Cucumber Ice Pops
Serves 6
 
Ingredients:
2 cucumbers, cut into chunks
1 mango, cut into chunks
Juice of 1 lemon
Dash of salt
1 teaspoon chili powder
2 tablespoons pure maple syrup
 
Directions:
1. Toss all ingredients into a blender and blend until smooth.
2. Pour the mixture into ice pop molds and freeze overnight.
3. Remove from molds and enjoy! 
Nutritional information per serving (1 ice pop):
Calories: 61; Carbohydrates: 15.1g; Protein: 1g; Total Fat: 0.3g; Cholesterol: 0mg; Dietary Fiber: 1.5g; Sodium: 8mg; Potassium: 237mg
Published on: July 4, 2016