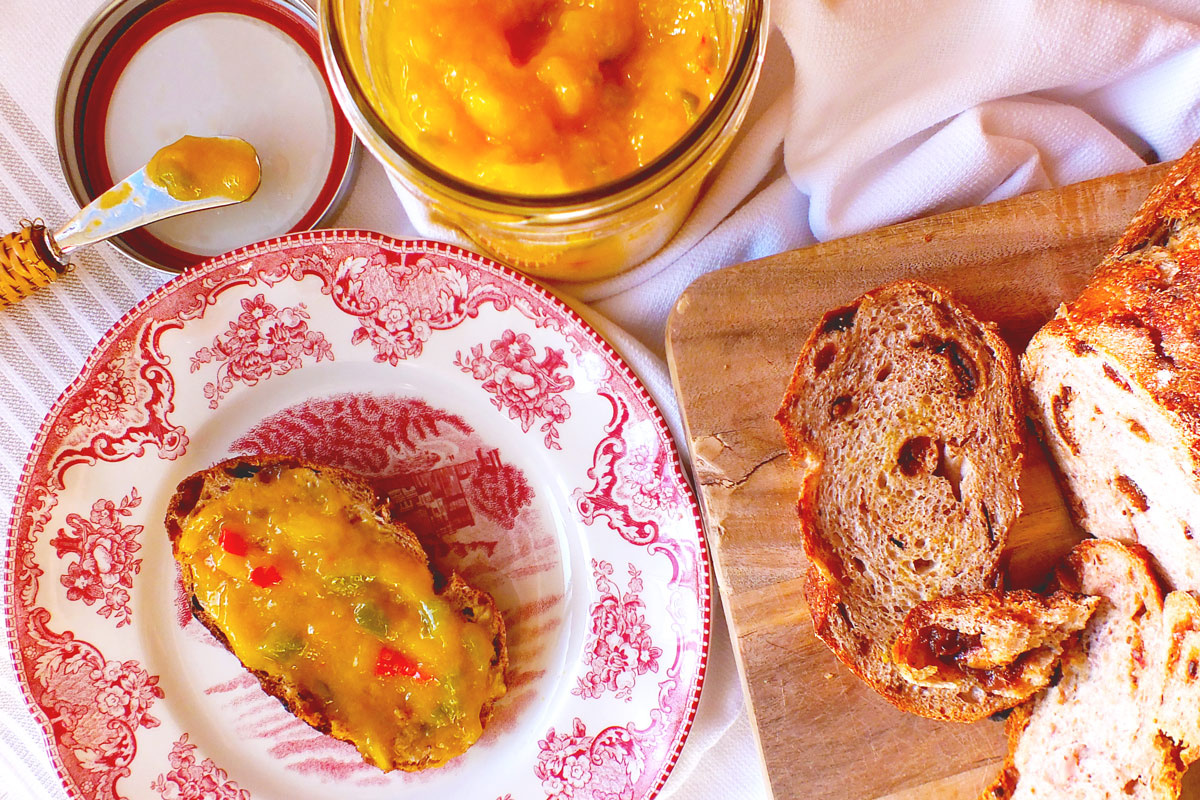 Mango Chili Jam
One key ingredient of a healthy diet is sustainability – how affordable and manageable are your eating habits long-term, and what are their impact on the earth? 
Lucky we live Hawaii, because thanks to our year-round temperate climate, we have access to some of the healthiest, freshest produce around. 
Example A: mangoes. 
Often hailed as the "king of fruits," mangoes are rich in vitamins A, C and E; minerals such as iron, potassium and magnesium; and antioxidant compounds that have been found to protect against colon, breast, leukemia and prostate cancers. 
Mangoes also are high in fiber, which can help decrease your risk for heart disease.
Foods high in fiber can actually help keep you full longer and can help with digestion and keeping you more regular as well. 
This recipe for Mango Chili Jam is extremely versatile and can keep for many months.
If you don't like jalapenos, mangoes go great with all varieties of chilies. Or use whatever is available in season or growing in your garden.
Enjoy this spicy-sweet jam on a slice of whole-wheat toast for an instant afternoon pick-me-up, or use it as a relish for savory dishes like grilled mahimahi or pork tenderloin to liven up your next midweek meal.
Mango Chili Jam
Serves 32
Ingredients:
1/2 cup sugar
5 tablespoons RealFruit Instant Pectin
2 cups mango, diced and crushed
2 green jalapeno peppers, seeded and finely diced
1 red jalapeno pepper (or Serrano), seeded and finely diced
4 8-ounce freezer jars
Directions:
1. Stir sugar and instant pectin in a bowl until well blended.
2. Add mango and peppers. Stir 3 minutes.
3. Ladle jam into clean jars to fill line. Twist on lids. Let stand until thickened, about 30 minutes.
4. Refrigerate up to three weeks or freeze up to one year.
Nutritional information per 1-ounce serving:
Calories: 45; Carbohydrates: 10g; Sodium: 30mg; Potassium: 35mg
Published on: August 23, 2015