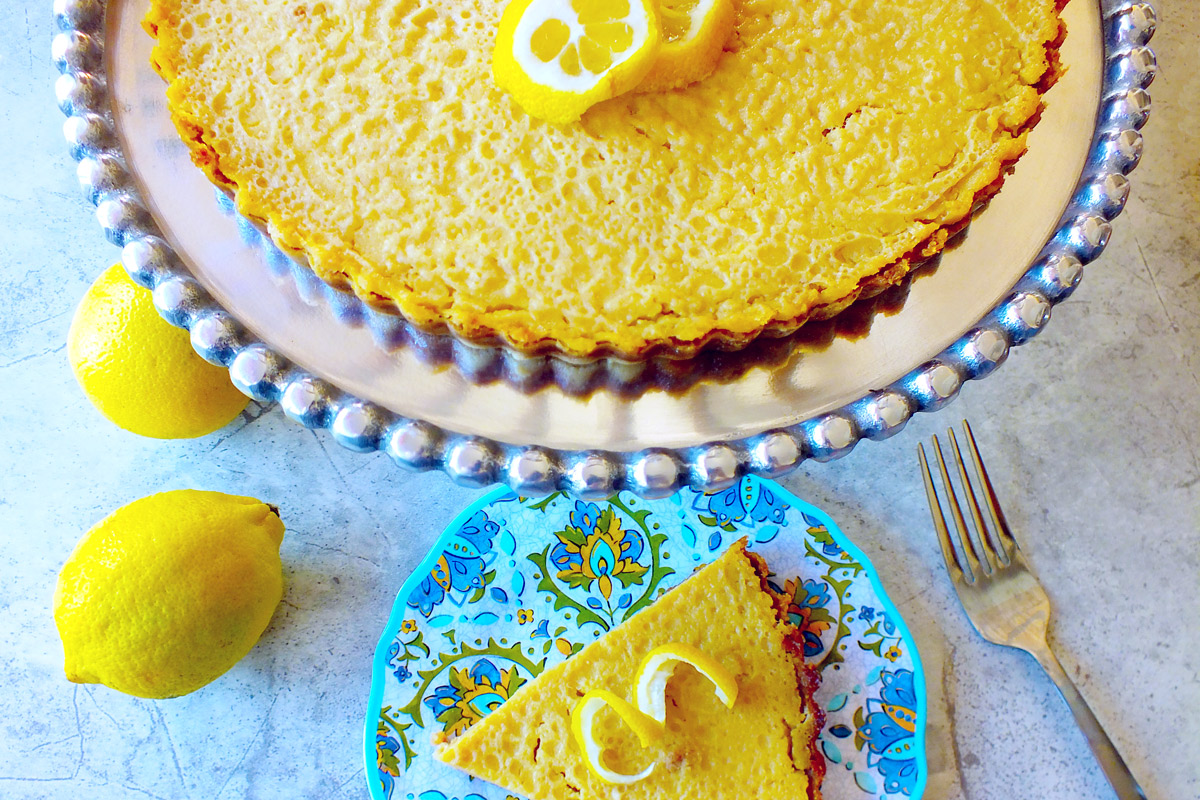 Lemon Tart
When life gives you lemons, make a healthier Lemon Tart! 
This recipe uses almond meal for the crust, which provides 4 grams of protein to each slice. 
Instead of sugar, honey helps to sweeten this otherwise tart treat. 
Coconut oil adds another unexpected, but welcome layer of flavor to keep your taste buds happy. 
Lemon Tart
Recipe courtesy of the Hawaii Pacific Health 360° Weight Management Center at Pali Momi Medical Center
Serves 8
 
Ingredients:
1 1/2 cups blanched almond meal flour
1/2 teaspoon sea salt
1-2 tablespoons honey
2 tablespoons butter or coconut oil, at room temperature
1/2 cup lemon juice
3 eggs
1/4 cup honey
1/4 cup butter or coconut oil, melted
1 tablespoon vanilla extract (optional)
 
Directions:
1. Heat oven to 350 degrees.
2. Grease a 9-inch pie pan with butter or oil. Dust the pan with almond flour or coconut flour.
3. Mix the almond flour and salt together in a large bowl. Add in butter, vanilla and honey, and mix until you form a nice ball.
4. Press your ball of almond dough into the bottom of your prepared pan. Bake for 10-15 minutes until golden brown on top.
5. While the crust is baking, mix the lemon juice, eggs, honey and melted butter or oil together in a bowl, using either a whisk or a blender.
6. Remove the crust from the oven and let cool slightly, 2-3 minutes.
7. Pour the lemon filling over the crust and return the pan to the oven for another 15-20 minutes until edges and top are slightly golden brown. (You don't want your crust to burn, so watch it carefully!)
8. Remove the pie from the oven and let it cool on the counter for 30 minutes.
9. Put the pie in the fridge for 2 hours until set. 
Nutritional information per serving:
Calories: 175; Carbohydrates: 13.6g; Protein: 4.3g; Total Fat: 12.4g; Saturated Fat: 8.3g; Cholesterol: 69mg; Dietary Fiber: 0g; Sodium: 165mg
Published on: August 9, 2017