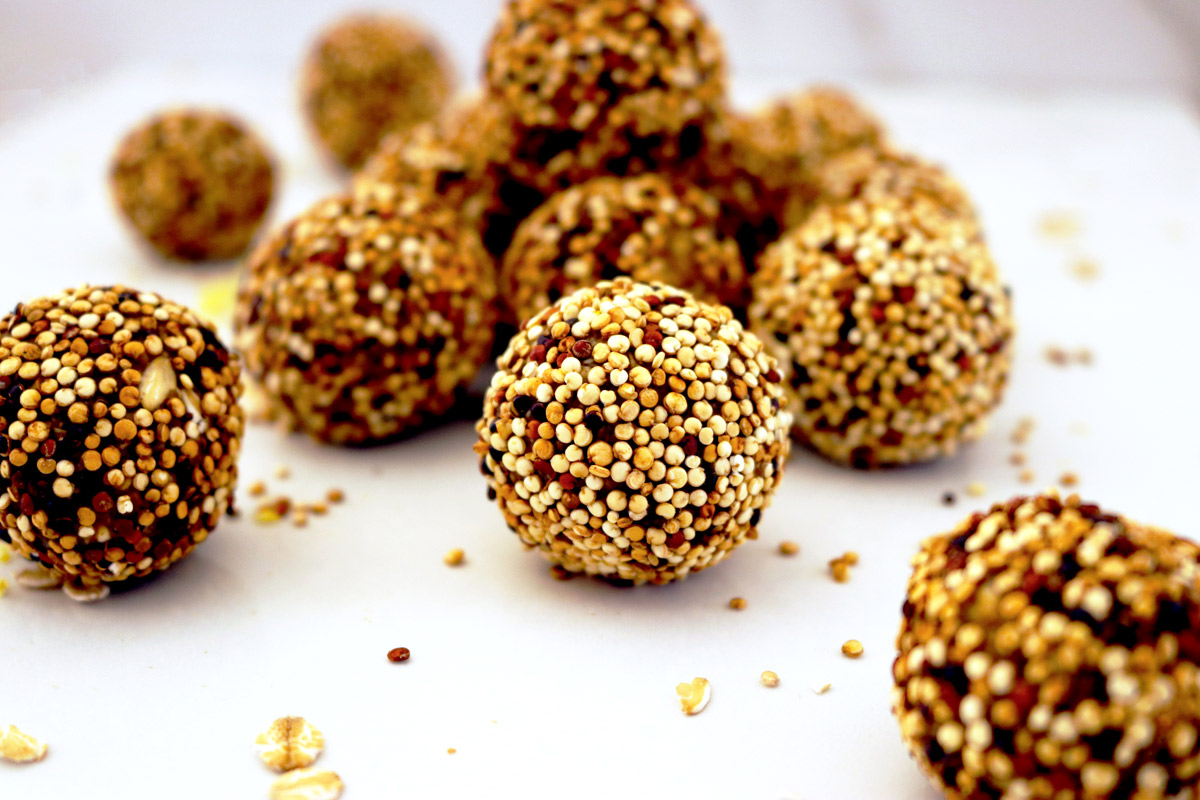 Lemon Ginger Energy Bites
Energy bars are an essential for any endurance athlete, but many prepackaged options are loaded with sugars and other processed ingredients.
Plus, they can be pricey, and the cost for a few bars can quickly blow your grocery budget.
Instead, why not try your hand at making your own energy bars?
These zingy Lemon Ginger Energy Bites from the Straub Ornish Lifestyle Program pack a whole lot of nutrition into each morsel using pantry staples you probably already have at home.
Plus, they take less than 20 minutes to make, meaning you'll have a wholesome energy snack ready in under the time it takes to run a 5K!
To save even more time, whip up several batches of this recipe at once so you'll always have a healthy bit of fuel at the ready.
Store leftover bites in an airtight container in the refrigerator for up to one week.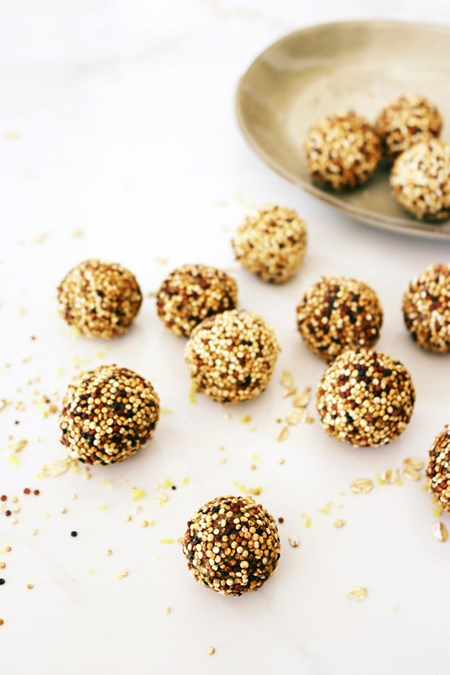 Lemon Ginger Energy Bites
Recipe courtesy of the Ornish Lifestyle Medicine Program
Serves 12-14
Ingredients:
3 tablespoons uncooked quinoa
2/3 cup pitted Medjool dates, firmly packed, preferably soft and moist
1 tablespoon fresh lemon juice, plus 1 teaspoon or more as needed
1 tablespoon water, plus more as needed
1 teaspoon grated lemon zest
1 teaspoon vanilla extract
1 teaspoon fresh ginger, peeled and minced
1/2 teaspoon ground cinnamon
1/8 teaspoon ground nutmeg
1/8 teaspoon fine sea salt
1 cup rolled oats
Directions:
1. Thoroughly rinse and drain the quinoa. Place in a small, heavy sauté pan and toast over medium heat, rotating the pan and stirring frequently to brown evenly until fragrant and golden brown, 3-4 minutes. Transfer quinoa to a shallow bowl to cool.
2. Place dates, lemon juice and water in a food processor. Process until a paste forms, about 30 seconds. Scrape down the sides of the bowl. Add the lemon zest, vanilla, ginger, cinnamon, nutmeg and salt. Pulse 3-4 times to blend the spices thoroughly. Add the rolled oats and blend until a ball forms.
3. Transfer the mixture to a bowl. If the mixture is sticky, chill well before rolling.
4. Scoop out mixture using 1 level tablespoon and roll between the palms of your hands to form a ball. After shaping, roll each ball in the toasted quinoa and serve chilled or at room temperature.
Nutritional information per serving (1 energy bite):
Calories: 70; Carbohydrates: 15g; Protein: 1g; Total Fat: 0.5g; Saturated Fat: 0g; Cholesterol: 0mg; Dietary Fiber: 2g; Sodium: 20mg
Published on: February 3, 2020