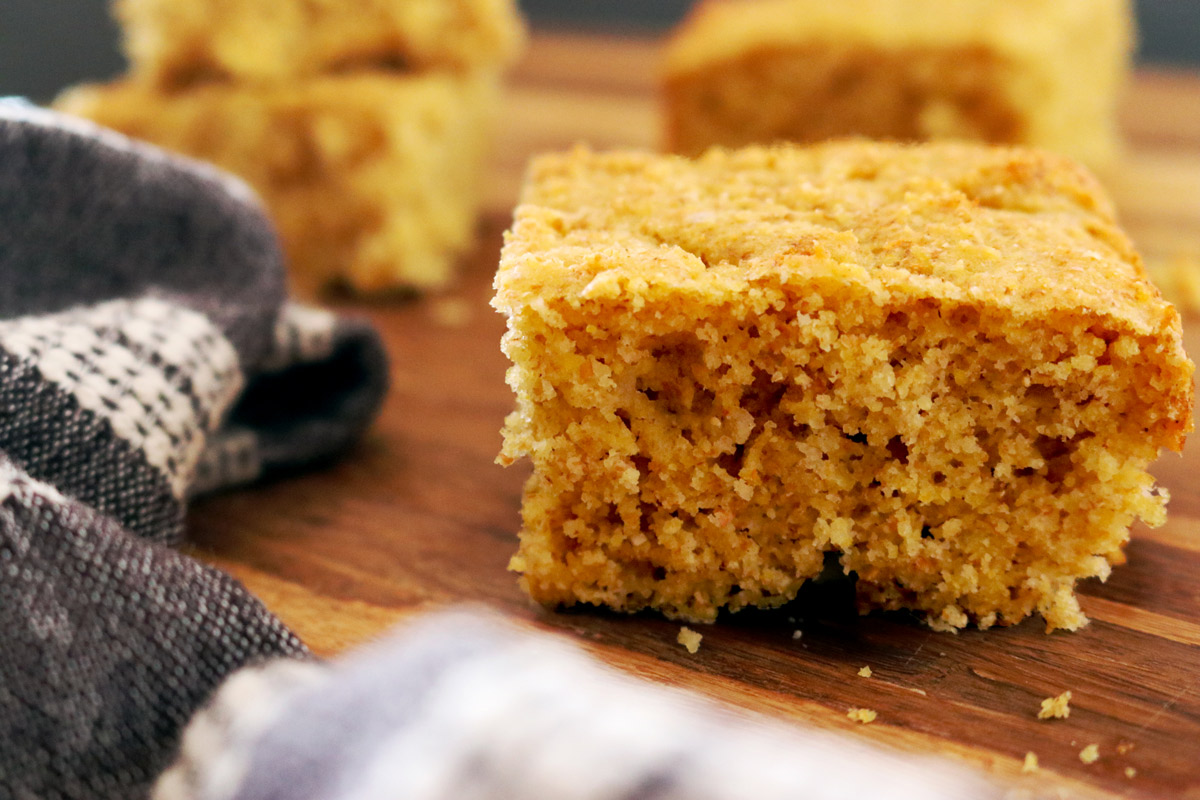 Homemade Cornbread
This Homemade Cornbread is so moist and flavorful, you'll hardly believe it's healthy!
Protein-rich Greek yogurt keeps the cornbread springy and tender despite the absence of butter, while the small addition of the sugar substitute Swerve prevents the mix from becoming too sour.
Heart-healthy avocado oil lends floral flavors that complement the natural nuttiness of the cornmeal and whole-wheat flour. Plus, the good-for-you fat prevents the batter from sticking to the pan!
The end result is more biscuit-like in texture – dense, yet airy, with just the right amount of crumbliness indicative of a good cornbread.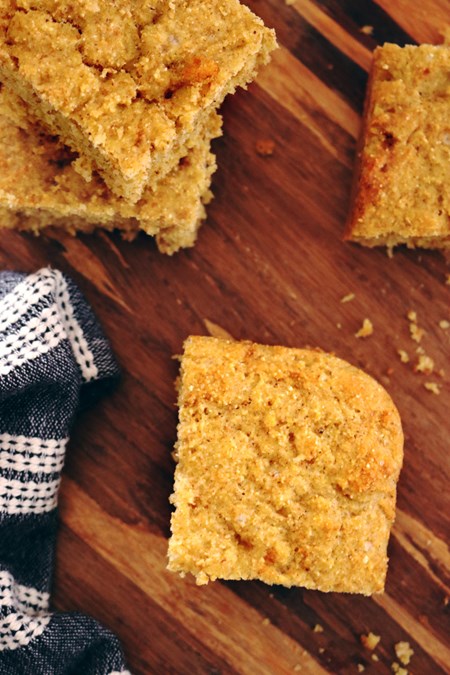 Homemade Cornbread
Serves 12
Ingredients:
1 1/2 cups yellow cornmeal
1/2 cup whole-wheat flour
1 teaspoon baking soda
1 teaspoon salt
1 tablespoon brown sugar substitute (Swerve)
1 large egg
1 1/4 cups plain low-fat Greek yogurt
2 tablespoons avocado oil
Directions:
1. Preheat oven to 400 degrees.
2. Oil a 9-by-9-inch metal baking pan with 1 tablespoon avocado oil. Put the pan in oven as it preheats.
3. In a large bowl, whisk together the cornmeal, flour, baking soda, salt and sugar substitute.
4. In another large bowl, beat the egg and mix in the Greek yogurt until well combined.
5. Pour the wet ingredients into the bowl with the dry ingredients. Stir in the remaining tablespoon of avocado oil and mix until batter is combined (it will be more like a dough than a loose batter).
6. Remove the pan from the oven – careful, it will be hot! – and pour in the cornbread batter, making sure to distribute it evenly.
7. Bake for 20-25 minutes, or until the edges begin to brown and a toothpick inserted in the center of the bread comes out clean.
8. Remove from oven and allow to rest for 10 minutes. Cut into squares and serve.
Nutritional information per serving:
Calories: 119; Carbohydrates: 18g; Protein: 4.7g; Total Fat: 3.8g; Saturated Fat: 1g; Cholesterol: 18mg; Dietary Fiber: 1.3g; Sodium: 323mg
Published on: November 2, 2019