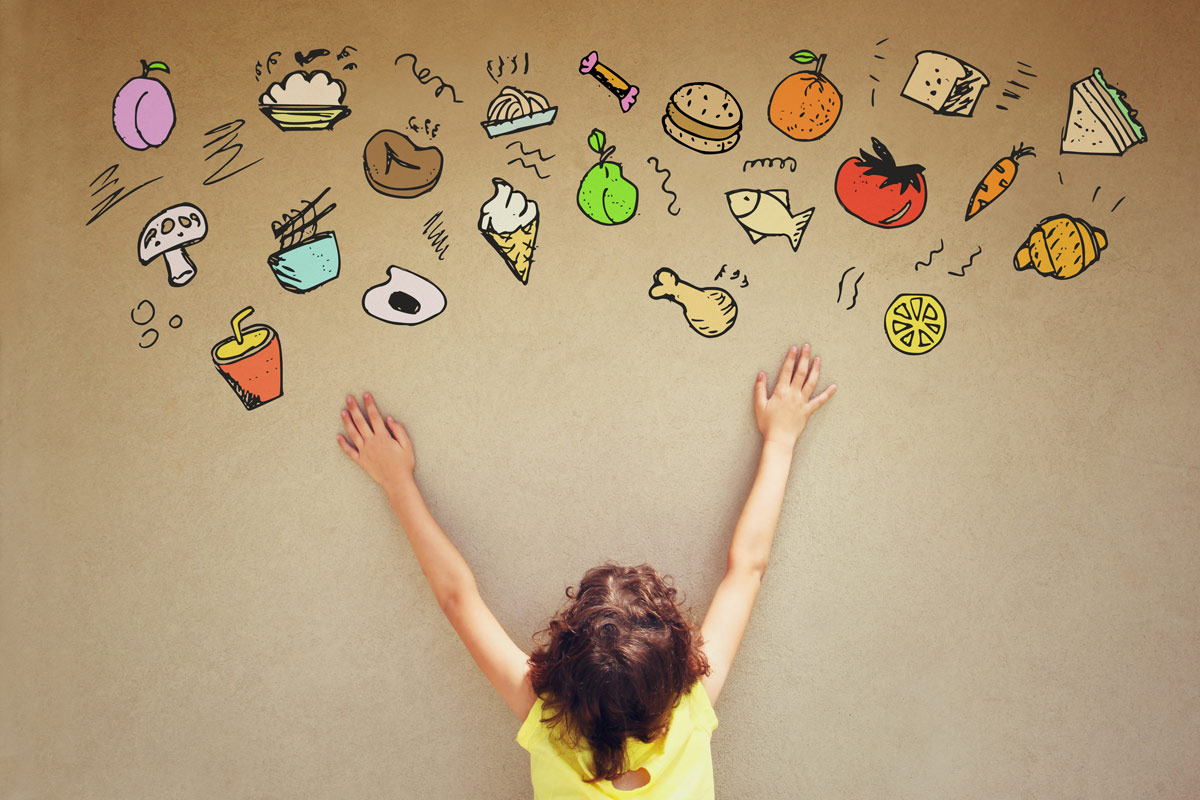 Helpful Tips for Healthy Eating Habits at Every Stage of Your Child's Life
Eating habits change throughout your child's life, making it important to understand your child's needs during these different developmental stages, and to set a good example in the process. 
The toddler stage (ages 1-3) can be a challenging one when it comes to feeding. To avoid battles over food, provide regular meals and snacks. Portion size should be about one-fourth the size of an adult's, and the food should be easy for them to eat. 
Preschool-age children (ages 4-5) are still developing their eating habits and will often imitate adults' eating behaviors. Involve your child in the selection and preparation of foods. If you are worried about having a "picky eater," offer a variety of foods.
School-age children (ages 6-12) establish many food habits, likes and dislikes during this time, and are easily persuaded by friends, family and the media. Serve dinner at the table to avoid distractions. 
Along with healthy eating habits, it is also important that children get at least 60 minutes of moderate to vigorous physical activity every day. 
"It can be something as easy as taking a walk after dinner, swimming at the beach or dancing to your favorite song," says Dr. Malia Shimokawa, pediatrician and medical director of the N.E.W. (Nutrition + Exercise + Weight Management) Keiki Program at Kapiolani Medical Center for Women & Children. 
Formed in 2013 as a partnership between Kapiolani and the YMCA of Honolulu, N.E.W. Keiki encourages kids and their families to develop healthier lifestyle habits together. 
"Changing family habits is an effective way to treat obesity and disease related to overweight problems in children," says Shimokawa. "Preventing long-term health problems like diabetes and heart and liver disease in children is important. The whole family needs to engage in these lifestyle changes for our keiki to be successful."

Helpful Mealtime Tips
Always make sure your child has breakfast. Some quick, healthy ideas include:
Whole-wheat bagel topped with peanut butter and banana slices.


Oatmeal or cereal and low-fat milk.
 
Take advantage of after-school snack time by serving good-for-you choices, such as:
Vegetables and hummus.


Turkey or chicken sandwich.


Cheese and crackers.
 
Have your children help with meal planning and preparation. 
Eat meals at the table as a family without turning on the TV or other electronic devices.
Published on: July 26, 2015