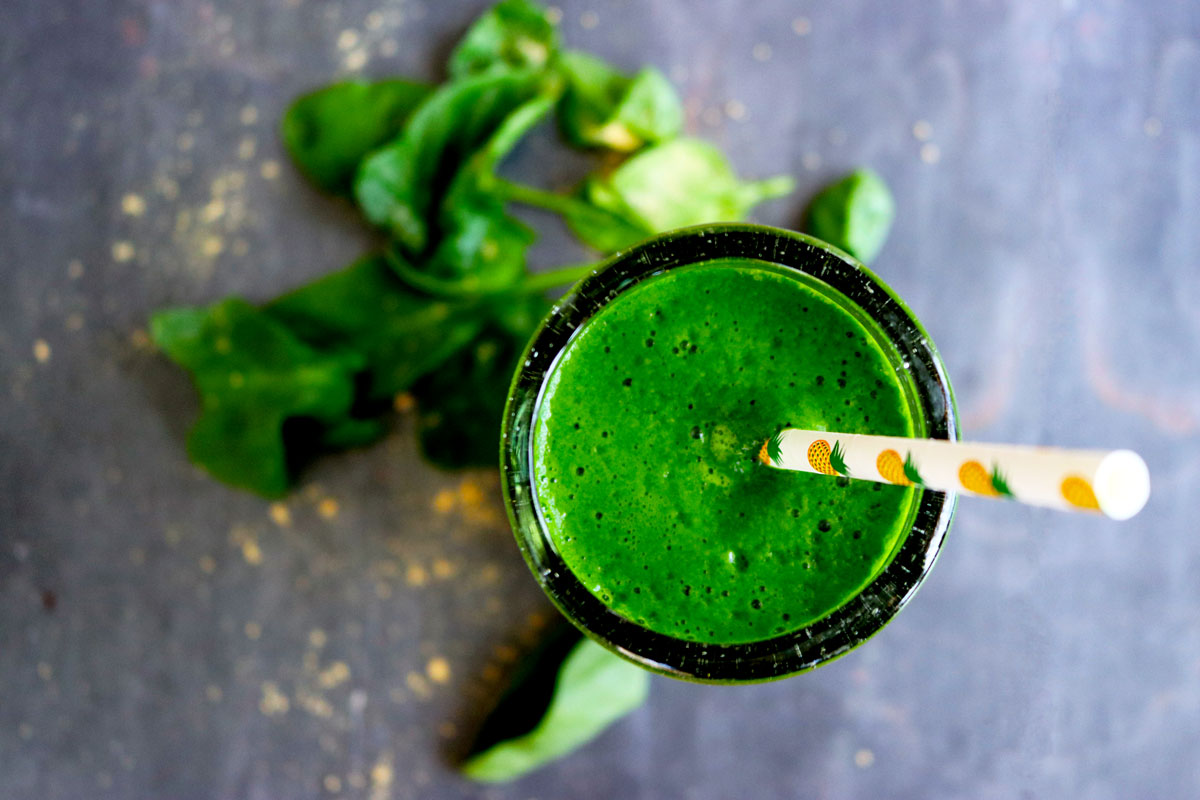 Green Ginger Smoothie
Fight inflammation with this powerful Green Ginger Smoothie. 
The secret behind its superpowers is a trio of super-ingredients – spinach, banana and ginger.
Anything but wimpy, spinach is a dark leafy green that contains potassium, magnesium and high amounts of iron, folic acid, vitamins C, E and K.
In addition to sweetness, bananas add fiber, prebiotics and a slew of vitamins, minerals and flavonoids that benefit nearly every area of the body.
Ginger is a popular spice that, in addition to bringing a touch of flavorful heat to any dish, contains a substance called gingerol, which studies have shown may help reduce pain and inflammation.
Ginger also is great for controlling nausea and aiding digestion.
Together, these ingredients help ward of inflammation and free radical damage in the body, as well as reduce your risk for other health conditions like cancer, heart disease and diabetes.
As an option, you can add 1/2 cup of coconut water for even more electrolytes, or pack in a scoop of your favorite protein powder to turn this smoothie into a meal replacement drink or post-workout fuel.
Green Ginger Smoothie
Serves 4

Ingredients:
3 cups fresh spinach
1 cup apple juice, unsweetened
2 bananas
1 teaspoon ground ginger
1 cup ice

Directions:
1. Blend all ingredients in a blender until smooth.
Nutritional information per serving:
Calories: 68; Carbohydrates: 16.5g; Protein: 1.1g; Total Fat: 0.3g; Cholesterol: 0mg; Dietary Fiber: 1.6g; Sodium: 21mg
Published on: August 16, 2018