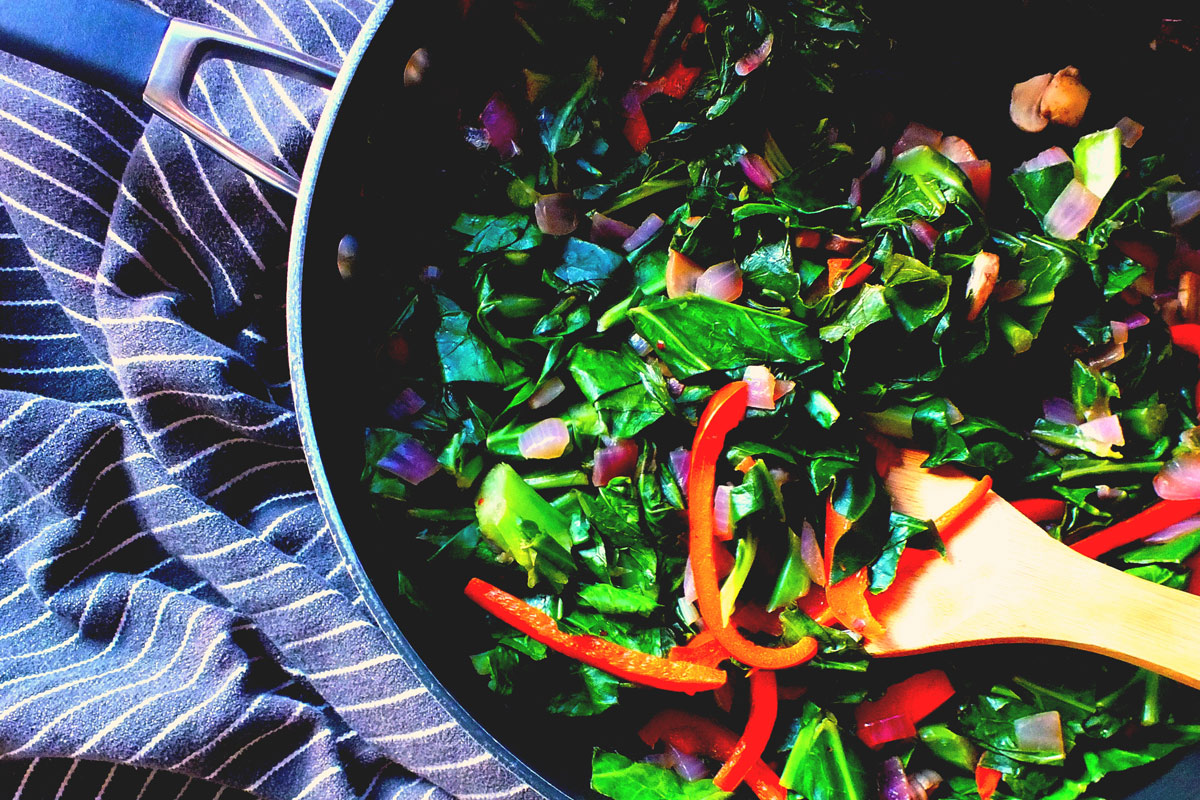 Great Greens Salad
Liven up your plate – and your diet – by piling on colorful fruits and veggies.
Make sure to have at least three different colors on your plate at meal times to get all the nutrients you need to stay healthy. Be sure to wash produce well, especially when eaten raw.
You can work in all the colors of the rainbow with this recipe for a technicolored salad, courtesy of the American Institute for Cancer Research.
Collard greens are a southern delicacy and one of this year's new "superfoods," thanks to its abundant supply of vitamins C, A and K, as well as manganese, folate and a wide range of carotenoids.
Topped with bell peppers, mushrooms and tangy apple cider vinegar, this warm dish is great paired with a simple soup or light supper.
Great Greens Salad
Serves 4
Ingredients:
1 tablespoon canola oil
1 medium-size red onion, chopped
1/2 red bell pepper, julienne cut
1/2 cup sliced mushrooms
1/3 cup low-sodium vegetable broth (chicken broth may be substituted)
3/4 pound fresh collard greens, washed, thick stems removed and chopped (about 4 cups packed)
1 tablespoon apple cider vinegar
1 teaspoon dark brown sugar
1/4 teaspoon dried crushed red pepper, or to taste
Salt to taste
Directions: 
1. In large pot, heat oil over medium-high heat. Sauté onion and bell pepper for 4 minutes.
2. Add mushrooms and continue to sauté mixture for another 4-6 minutes or until tender.
3. Add broth, then greens and remaining ingredients. Cook over medium-low heat until greens are just tender, about 15 minutes.
Nutritional information per serving: 
Calories: 60; Protein: 1g; Carbohydrates: 6g; Total Fat: 3.5g; Saturated Fat: 0g; Dietary Fiber: 2g; Sodium: 20 mg
Published on: January 25, 2015