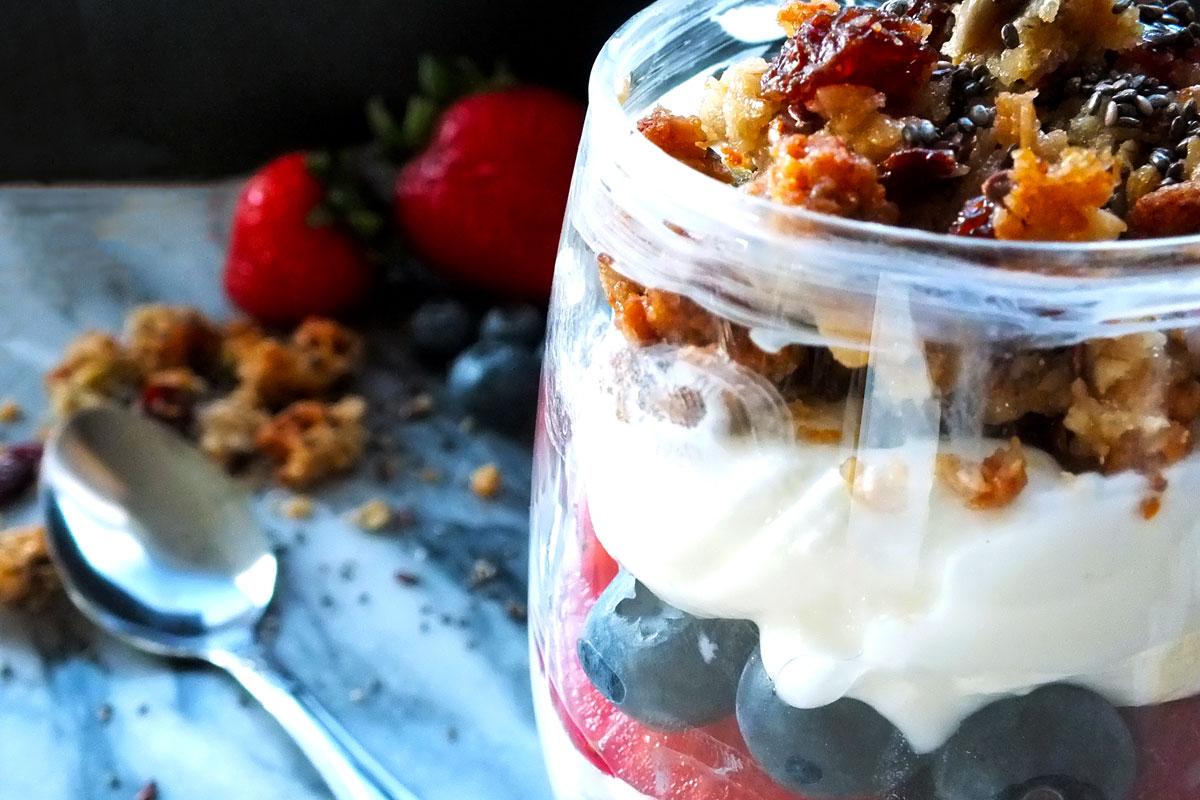 Fruit & Yogurt Parfait
Breakfast is the most important meal of the day, so why not fuel your body and mind right with this Fruit & Yogurt Parfait from Registered Dietitian Rebecca Izawa, CSP, of Kapiolani Medical Center for Women & Children. 
Fresh, seasonal berries like strawberries and blueberries are high in antioxidants and flavonoids, which studies have found can help stave off mental decline, boost heart health and may even prevent Parkinson's disease. 
Chia seeds also make this a smart breakfast choice, thanks to their high content of omega-3 fatty acids – healthy fats that play a key role in brain function and heart health. 
Layers of low-fat Greek yogurt and a sprinkling of granola add some protein and fiber to the mix, making sure you'll stay satisfied until lunchtime.
Fruit & Yogurt Parfait
Serves 4
Ingredients:
2 1/2 cups low-fat Greek yogurt (any flavor)
2/3 cup fresh blueberries, rinsed
2/3 cup fresh strawberries, rinsed and sliced
1/2 cup granola
1/4 cup chia seed
Directions:
1. In four clear cups or small bowls, spoon a layer of yogurt, followed by a layer of fruit. Repeat twice more.
2. Sprinkle with granola and chia seeds.
Nutritional information per serving:
Calories: 280; Protein: 10g; Total Fat: 5g
Published on: June 15, 2015