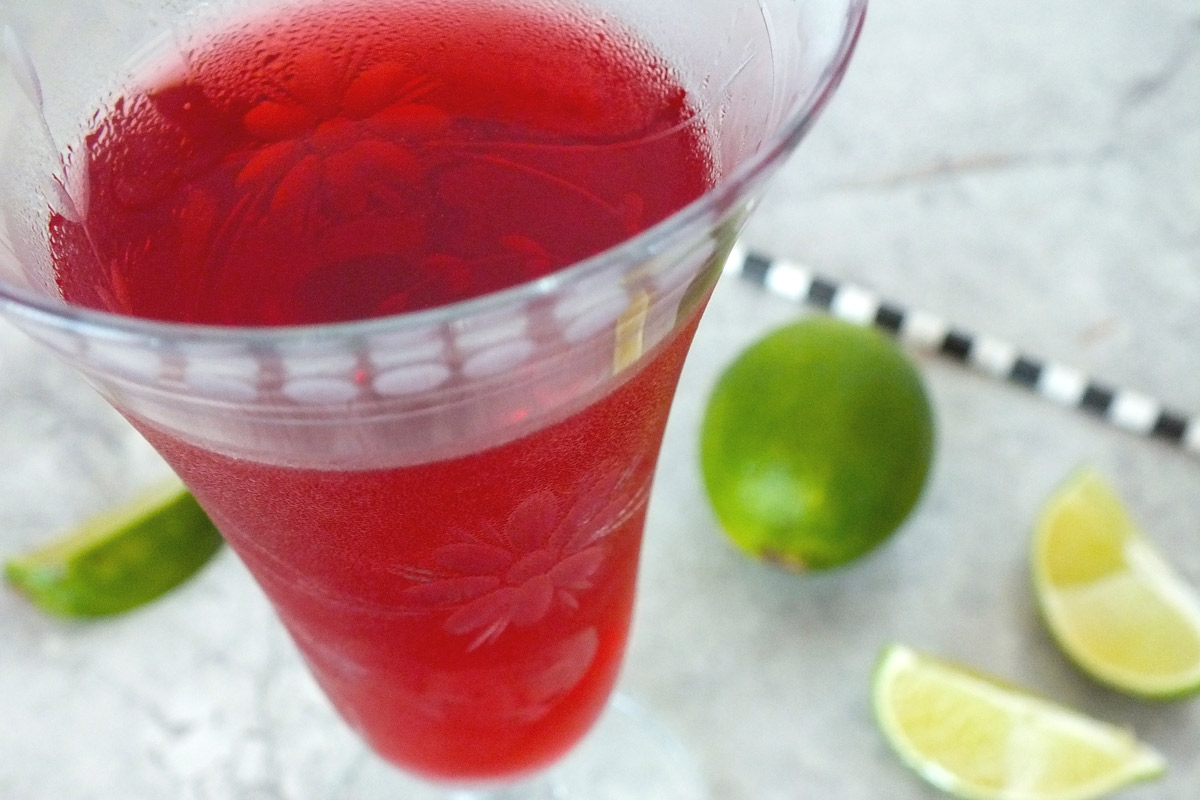 Agua de Jamaica
Hibiscus Iced Tea
Hibiscus tea is a unique drink enjoyed all over the world, from Central America to Asia. 
Commonly called agua de Jamaica (pronounced hah-MY-kah), this sweetly tart tea is a simple infusion of spices and dried hibiscus flowers. 
Not only do the petals turn this bevy a beautiful ruby-red hue, hibiscus is caffeine-free and full of vitamin C. Preliminary research also shows hibiscus may help lower blood pressure. 
There are many versions of agua de Jamaica available, but this version adapted from The Kitchn uses a cold-brew method, which gives the tea a fruitier, smoother taste and alleviates the bitterness some people report tasting in the standard hot infusion. 
Brew up a batch to enjoy on a hot summer day, or pour into molds and freeze for a refreshingly cool treat! 
Agua de Jamaica (Hibiscus Tea)
Recipe adapted from The Kitchn
Yields 1 quart
 
Ingredients:
4 cups cold water
1/2 cup dried hibiscus flowers (or 4 hibiscus tea bags)
1 cinnamon stick
1 tablespoon fresh ginger, thinly sliced
2 tablespoons lime juice
1/4-1/2 cup agave syrup
Orange or lime slices for garnish
 
Directions:
1.  Place dried hibiscus (or tea bags, if using instead), cinnamon stick, ginger and star anise in a large jar or bowl. Add water. Cover with a lid and let sit overnight (8-12 hours).
2. Add agave to taste. Start with 1/4 cup syrup for a lightly sweetened tea or up to 1/2 cup for a sweet tea.
3. Strain tea into a large pitcher and discard dried hibiscus and herbs.
4. Store in the fridge until ready to serve.  Serve over plenty of ice and garnished with a fresh slice of orange or lime. 
Nutritional information per 1-cup serving:
Calories: 65; Carbohydrates: 16g; Protein: 0g; Total Fat: 0g; Dietary Fiber: 0g; Sodium: 10mg
Published on: May 5, 2017