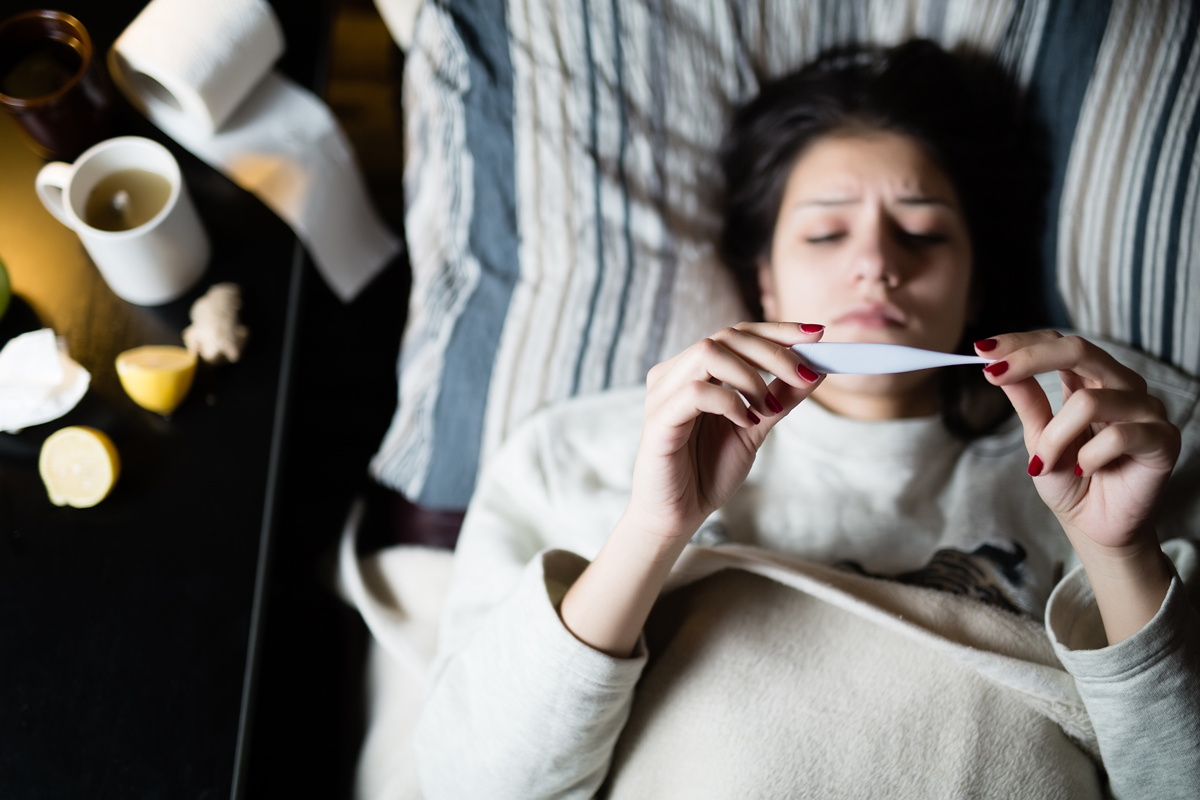 Fever? Check. Sniffles? Check. Body aches? Check and double-check. Yep, you're sick – now what?
What to Do if You Get the Flu
Flu season in the United States begins in October and can last until May, with peak flu activity between December and February. 
Most people experience a mild form of the flu and will begin to feel better after a few days of rest. Be sure to stay well hydrated by drinking plenty of water and other clear liquids. 
However, seek immediate medical care if you experience any of the following symptoms:
Difficulty breathing or shortness of breath.


Purple or blue discoloration of the lips.


Pain or pressure in the chest or abdomen.


Sudden dizziness.


Confusion.


Severe or persistent vomiting.


Seizures. 
If your primary care physician is unavailable, go to your nearest urgent care clinic. 
"Urgent care is best for conditions that are not life-threatening, such as the flu," says Dr. Owen Prentice, an emergency medicine physician with Kauai Medical Clinic's Urgent Care team. 
"We will do our best to help you right on the spot. If we can't, we'll get you to the appropriate doctor or place of care ASAP," Prentice states. 
About 5-20 percent of people in the U.S. get the flu each year. While anyone of any age can get the flu, there are certain populations at a higher risk of having serious complications if they do get sick, including:
Very young children.


Adults ages 65 and older.


Pregnant women and women up to two weeks postpartum.


People with certain chronic health conditions.
If you are in a high-risk group and get the flu, contact your health care provider.
Published on: October 24, 2017