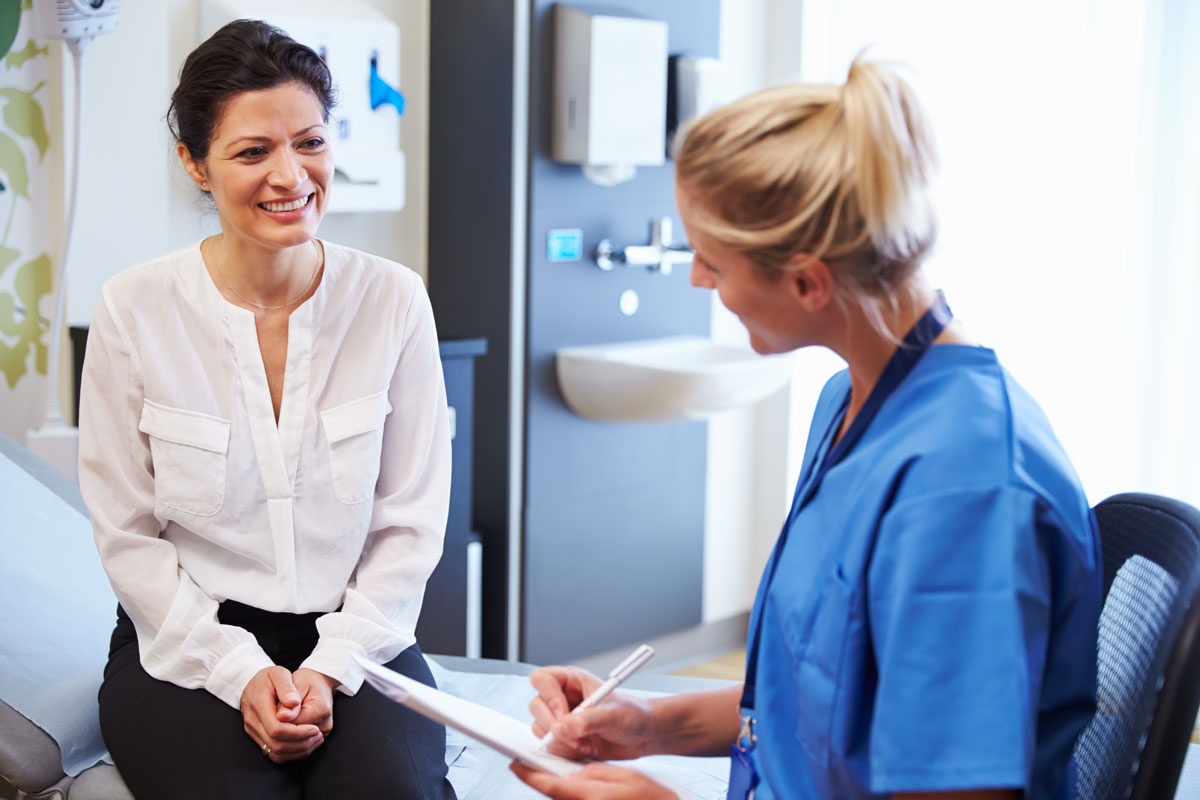 Seeing your primary care physician once a year plus getting a screening mammogram are key steps to detecting breast cancer as early as possible.
Knowledge of Breast Cancer Puts Power of Prevention in Women's Hands
Knowledge is power, especially when it comes to breast cancer.
"Breast cancer is the No. 1 cancer in women, which is why breast cancer awareness is so important," says Dr. Jena Nakata, a family medicine physician with the Straub Medical Center – Kailua Clinic.
A graduate of Moanalua High School, Nakata returned home to Hawaii after completing her residency at the University of Tennessee.
She says that since starting at Straub in 2018, she has seen many patients come in with breast masses and lumps.
If a woman does find a suspicious lump or feel anything else unusual, she should make an appointment to see her primary care physician (PCP) to be checked further.
"When a patient comes in, I'll do a breast exam either as part of their regular exam or because they may have felt something unusual," Nakata explains. "If it does seem suspicious — if the mass is very hard or doesn't move — then we can do an ultrasound to take a look at it further. If more tests are needed, a biopsy may be the next step."
These additional tests help doctors determine if the mass is breast cancer or something else such as a cyst or fibroadenomas, which can develop due to hormonal changes.
"A cyst isn't cancerous, which is great news for the patient, but we will still keep an eye on it and monitor the patient to make sure it doesn't develop into anything else," Nakata says. "Benign lumps do not become cancerous. However, a complex cyst could harbor a malignancy."
Nakata acknowledges there are varying guidelines for mammogram screenings, but that at Hawaii Pacific Health, they advise women to start discussing with their PCP at age 40 on if they should be getting a mammogram, or earlier if they have a family history.
"We know it can be confusing for patients, so what we do is look at each patient's individual situation and background, especially their family history for breast cancer, and make a recommendation that is best for the patient," Nakata says.
"This is one of the reasons we encourage patients to see their PCP once a year – every person is different, and regular checkups help detect things that may have changed since your last visit. If we can detect these changes early, before they become more serious, we can work with you on the best plan for your health," Nakata adds.
"I strongly encourage patients to make sure they see their doctor regularly and get their screening mammogram to make sure we can detect it as early as possible should there be anything suspicious."
Published on: October 8, 2018