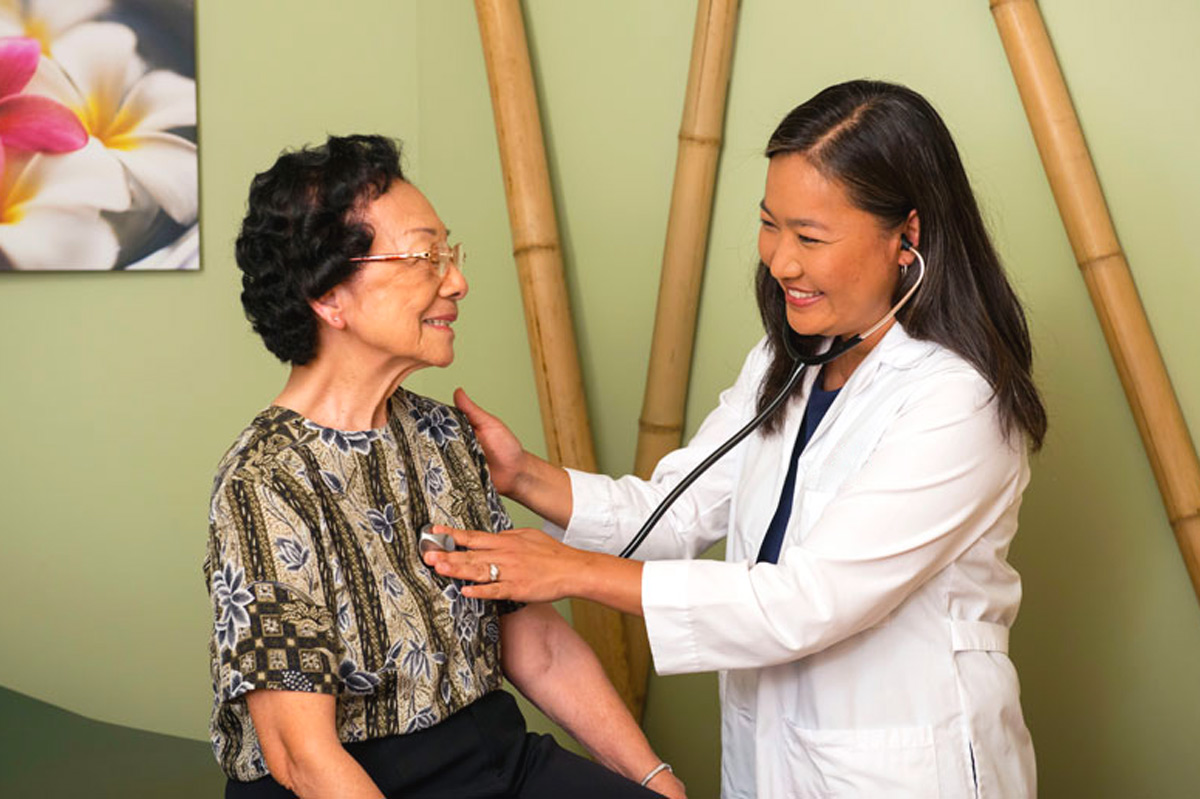 How to Choose a Primary Care Physician
Choosing a primary care physician can be a very personal decision. After all, this is the doctor who will be managing the health of you and your family for years to come. 
Primary care physicians (PCPs) treat common medical problems and help patients manage their overall health by recommending screenings, making referrals, encouraging healthy habits and much more. 
"As the name implies, a primary care physician is usually the 'first stop' when a patient is in need of care," says Dr. Christine Jose, a primary care physician at Straub Medical Center. 
"They manage the general medical care of their patients, including treatment of acute illnesses and chronic medical conditions requiring adjustments, monitoring and maintenance of medications," Jose explains. "They do physicals and health screenings, and some do routine pap smears and gynecologic evaluations." 
Doctors in the fields of internal medicine, family medicine, general practice and pediatrics are designated as PCPs and can meet your general medical needs – from helping you schedule preventive care exams to keeping you healthy through each stage of life. 
"Primary care physicians are usually the ones who detect the presence of abnormalities before they cause harm to the patients," says Jose. "Specialists typically report to the PCP, who is in charge of keeping a comprehensive summary of the complicated tests, procedures and care patients have been receiving." 
There are several types of PCPs to choose from to meet your individual needs: 
Family medicine physicians are doctors whose practice includes treating children and adults of all ages, and may include obstetrics and minor surgery. 
Pediatricians are doctors who provide care for newborns, infants, children and adolescents. 
Internists are doctors who specialize in adult care and treat a variety of medical conditions. 

Be sure to note that all of the above PCPs must have completed a residency in and be board certified or board eligible in their respective specialties. 
"A lot of conditions can be handled by the PCP; they serve as the home-base of patients' medical care," says Jose, who specializes in internal medicine and accepts patients ages 18 and older. 
When choosing a PCP, keep in mind your insurance plan and what it covers before narrowing down your options. 
Also consider the following: 
Where is the office located? What are its hours? Are they convenient for your schedule?
How does the provider prefer to communicate? If you favor a phone call while the provider always emails, it may not be a good match.
Do you want a provider whose focus is on disease treatment or wellness and prevention? 
"Patients need to find a PCP they are comfortable with, both in their treatment manner and style, as well as in their personality," Jose states. "They need to find someone who is responsive to their needs and whose medical judgment they trust. There has to be mutual respect for it to be a successful, long-lasting relationship." 
If you do not currently have a primary care physician or are on the search for a new PCP, click here to access a list of Hawaii Pacific Health physicians near you. 
"I like being on the front line and being my patients' first defense," Jose says. "I like asking the questions and doing the work-up to see if we can figure out the problem before somebody else does. It's like playing detective – it can be very interesting and challenging – but I like keeping my patients healthy, managing problems early and making a difference, one person at a time."
Published on: March 26, 2015