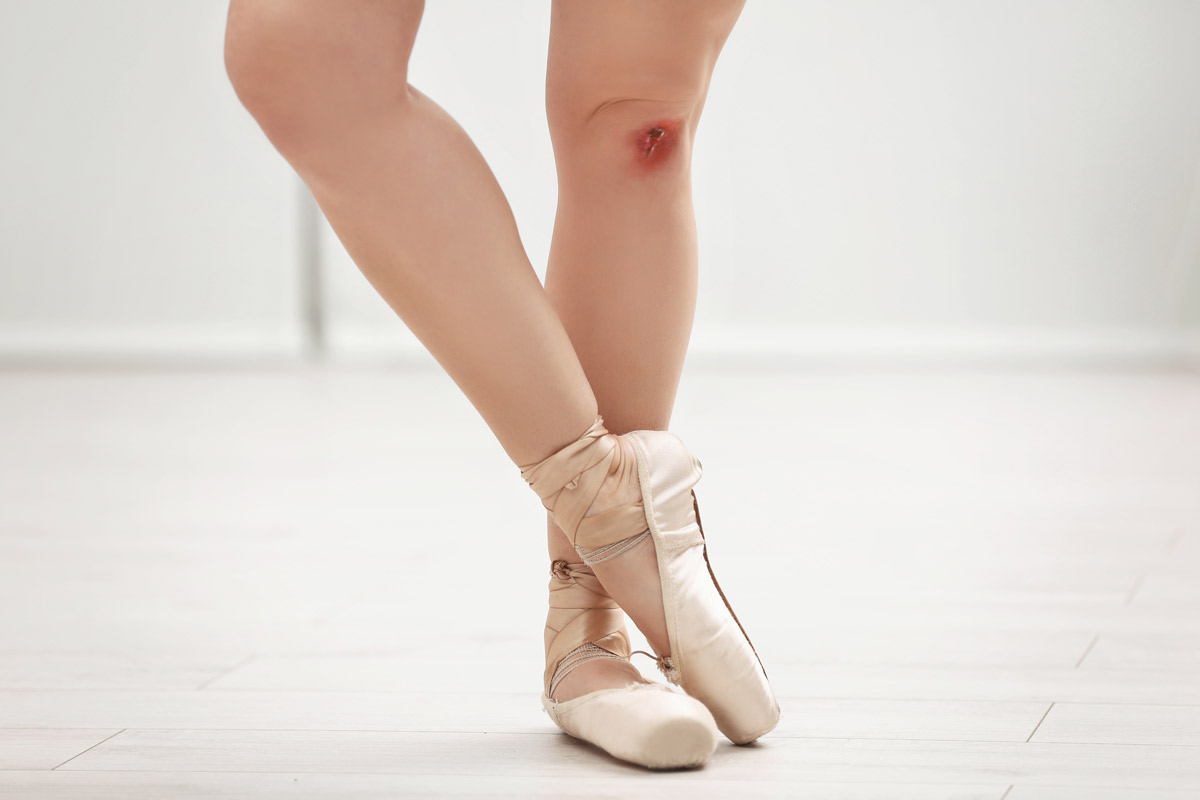 Injuries Among Dancers Present Unique Challenges
There are a variety of dance forms – ballet, tap, jazz, modern, contemporary, Irish, hula – and each style presents various injury patterns. 
Having knowledge of common injuries and whether the dancer can modify activity during recovery is beneficial for providers and patients.


Common Injuries
At least 50 percent of pediatric and adolescent dancers will experience an injury. 
The most common acute injury is an ankle sprain, while the most common chronic injuries involve the lower extremities and back. 
Back injuries and ankle/foot injuries are more common in younger dancers, whereas knee injuries are more common in older dancers. 
As with all athletes, dancers will compensate for any areas of weakness to continue to perform, but eventually will sustain overuse injuries. 
Overuse injury also has been related to excessive fatigue (not enough sleep) and insufficient warm-up, both of which are modifiable factors. 
One other important condition to always keep in mind is the female athlete triad, marked by not enough calories, poor bone health and irregular menstrual cycles. Aesthetic demands place dancers at higher risk for the triad, including constant perfecting of movements in front of mirrors, allowing for body self-criticism and often unfair comparison to others in the class.


Taking a History
An important piece of information to know is the intensity of the dancer's upcoming schedule. This can include hours per week of activity, upcoming performances/competitions, and level and type of dance being performed.


Managing Injuries
Treatment of most chronic injuries will include a period of modified rest and therapeutic exercises to balance strength and stability. If the dancer prefers formal physical therapy, it is essential that the therapist has experience with dancers and their extreme flexibility. 
Acute injuries typically are treated the same as any other athlete, but progressive return for ballet may start sooner, as dancers potentially can take most of class with nonweight-bearing movements.
Communication with instructors will clarify parameters of participation. 
Ensuring plenty of sleep, hydration and warm-up prior to class will help with injury recovery but also should be part of anticipatory guidance during health maintenance visits. 
Visualizing the end goal after recovery also will help guide patients to reach that goal.
This article originally appeared in AAP News. It has been edited for space and content.
Published on: July 20, 2017