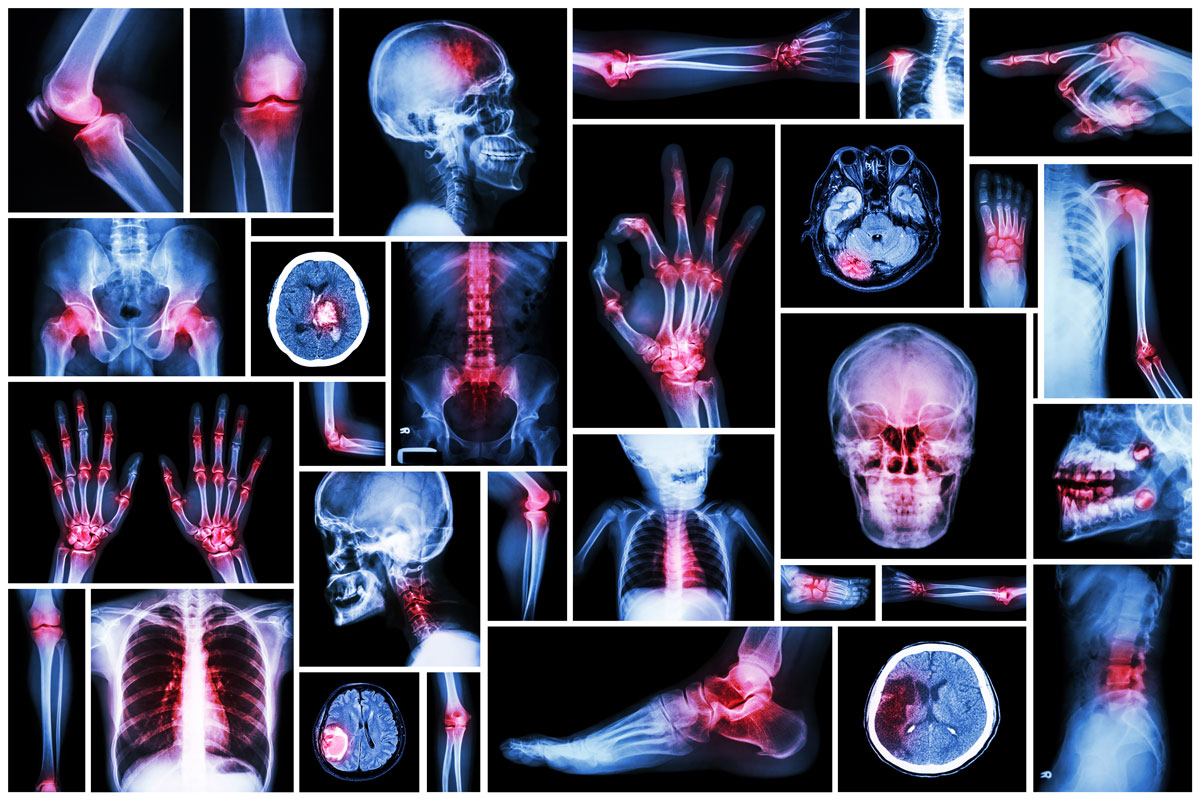 The Basics of Bone & Joint Care
Bone and joint care includes the diagnosis, treatment and rehabilitation of conditions, injuries and diseases of the musculoskeletal system, including the joints, ligaments, tendons and nerves. 
"Bone and joint conditions may be treated by your primary care physician or other medical specialists and health care providers, some of whom may be involved in the treatment plan at the same time," says Dr. Derek Johnson, an orthopedic surgeon with the Wilcox Bone & Joint Center located at Kauai Medical Clinic (KMC). 
"This approach is important to manage the symptoms of an orthopedic condition, especially as many symptoms are chronic and change over time," Johnson explains. 
From the management of complex joint, muscle and ligament disorders to sprains and strains, the Wilcox Health Bone & Joint team understands the importance of training, conditioning, and surgical and non-surgical treatment. 
Orthopedic physicians at the Bone & Joint Center work closely with nursing staff, physical therapists, wound care specialists, occupational therapists and more to diagnose and treat conditions that can include the following:
Hip and knee problems.
Hand, shoulder and elbow problems.
Trigger finger.
Carpal tunnel syndrome.
Dislocation or instability.
Strains and sprains.
Sports-related injuries (golfer's elbow, tennis elbow, swimmer's shoulder, etc.).
Bunions.
Hammertoes.
Flatfoot deformities.
Herniated discs.
Pinched nerves.
Sciatica.
Degenerative diseases.
Additionally, as Kauai's only comprehensive orthopedic center, the Bone & Joint Center is home to Kauai's only podiatrist (foot doctor) and physiatrist (rehab/non-surgical care). 
A physician assistant, two nurse practitioners and wound care specialist round out the team. 
"Our physicians at the Bone & Joint Center are board certified in specific areas and together can offer surgical and non-surgical options to our patients," Johnson says. "Our staff members have special expertise in the areas of sports medicine, pediatrics, foot and ankle, hand and upper extremity, arthritis, joint replacement, fracture care, and bone density evaluation and treatment." 
KMC recently unveiled a newly remodeled Bone & Joint Center with eight new patient rooms, including a state-of-the-art procedure room, for a total of 22 rooms dedicated to patient care. 
To schedule an appointment or for more information, call 245-1523 or click here.
Published on: February 22, 2016