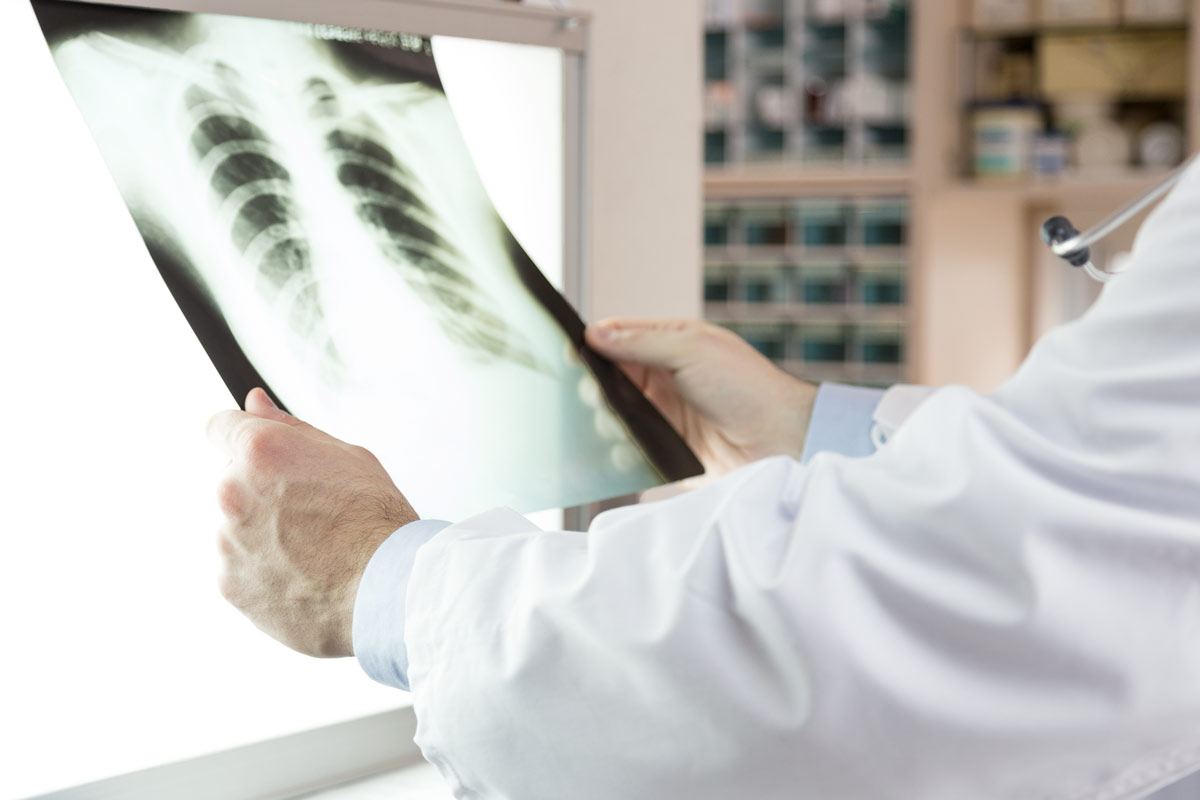 Exploring the Breadth of Pulmonology
Pulmonology specialists are physicians who evaluate, diagnose and treat the full spectrum of breathing disorders, lung diseases and sleep complaints. They are "lung doctors" and are sometimes referred to as "chest physicians." 
Their areas of expertise range from the evaluation of common complaints like chronic cough and shortness of breath to advanced, minimally invasive diagnostic and treatment techniques for lung diseases such as lung cancer, lung infections and severe asthma. 
Other areas of expertise include the diagnosis and treatment of:
Pulmonary embolism – blood clots in the lung.


Pulmonary hypertension – high blood pressure in the lung.


Interstitial lung disease – lung scarring.


COPD – chronic obstructive pulmonary disease.


Bronchiectasis – abnormally large or irregular breathing tubes.


The assessment and treatment of sleep disorders such as obstructive sleep apnea. 
"Asthma is very, very common in Hawaii, as is bronchiectasis and chronic chest infections with nontuberculous mycobacterial organisms, often referred to as NTM," says Dr. Eric Crawley, a pulmonologist at Straub Medical Center. 
"These can be challenging conditions to treat and are best managed in a team approach with coordination between the patient's primary care provider and other specialists, such as allergists, immunologists and infectious disease specialists," Crawley states. 
Pulmonologists often work closely with thoracic surgery, oncology, radiation oncology, cardiology, radiology and other specialist colleagues to individualize care for each patient. 
"We have a very robust lab team of gifted respiratory therapists and pulmonary function technicians, as well as a state-of-the-art Pulmonary Function Laboratory with a full complement of tests to diagnosis and treat a range of lung diseases," he says. 
As part of the Straub pulmonary team, Crawley and Dr. Sam Evans offer a multi-specialty, personalized approach using the most-advanced technologies on island. 
These technologies can often allow for a minimally invasive way of diagnosing lung conditions such as lung nodules, lung cancer, lung infections and other conditions. 
"Straub has the most cutting-edge technology for the treatment of severe asthma and minimally invasive procedures for the treatment and diagnosis of lung nodules," Crawley says. 
Examples of these technologies, says Crawley, include:
Bronchial thermoplasty, a procedure for severe asthmatics that decreases airway smooth muscle and stabilizes asthma, improving quality of life.


Techniques that use ultrasound in the breathing tubes to find, measure and biopsy lymph nodes.


Navigational bronchoscopy, which helps find and biopsy nodules that can't be seen or biopsied with standard bronchoscopy techniques. 
Other tests available include studies to confirm or exclude asthma, assess for allergic lung inflammation, examine lung function, and observe exercise performance in athletes and patients being evaluated for lung or heart surgery. 
Crawley stresses that the patient's primary care physician is a critical first step when a patient has a concern about a possible lung condition. 
"We are always available to help if the primary care physician would like our assistance," he says. "Our kuleana is to work tirelessly to improve the lung function, quality of life and lifespan of the people of Hawaii with lung diseases."
Published on: April 26, 2016