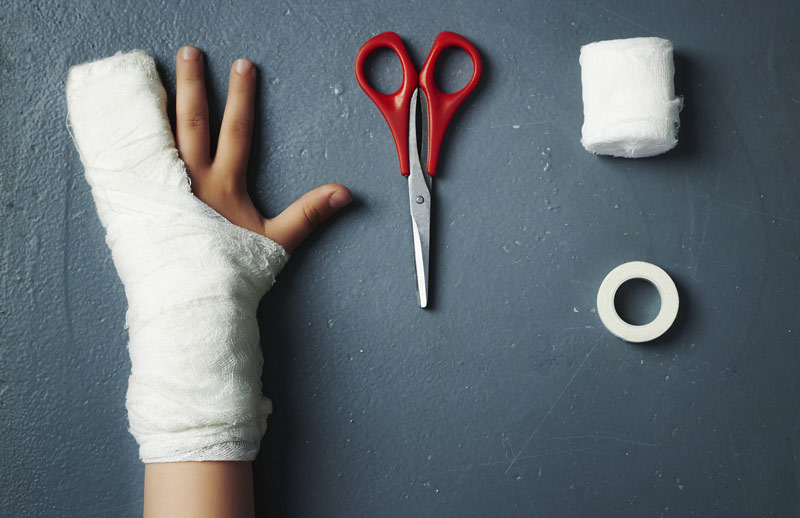 Keeping Keiki Safe in The Home
This is the first of a three-part series.

Every day in the United States, six children die from an injury sustained in the home, while another 10,000 go to the emergency department for injuries caused by common at-home dangers. 
"Sadly, 2,200 kids die from an injury in the home every year," says Lisa Dau, a registered nurse and injury prevention coordinator at Kapiolani Medical Center for Women & Children. 
"Burns and scalds, particularly from hot liquids like saimin (ramen) and rice pots, are among the most common injuries seen at Kapiolani," Dau says, adding that traumatic brain injuries related to falls continue to be the top injury young children suffer in Hawaii. 
"These injuries can be caused from falling from furniture, balconies, windows, or just simply tripping on the floor," Dau explains. 
"For young babies, especially those younger than age 1, suffocation continues to be a leading cause of death, particularly in unsafe sleeping environments," she adds. "Luckily, we know how to prevent these injuries, and parents can take simple steps to protect their kids." 
Top tips for a safe environment in every room of your home include: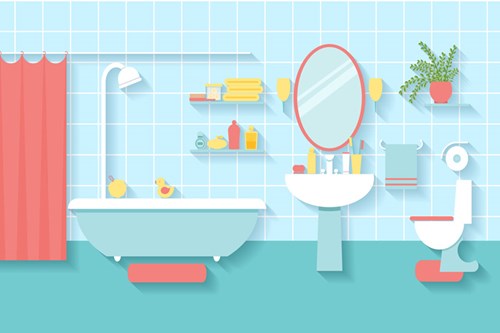 In the Bathroom
Give young children your full, undivided attention when they are in the bathtub or around water. 
"The bathroom is the riskiest room in the house," says Dr. Michael Sia, Department of Pediatrics chairman at Kapiolani. 
"Children can lean over and fall into toilets or bathtubs; they can also trip and fall," Sia says.
According to Safe Kids Worldwide, drowning is the leading cause of injury-related death in the home for children ages 1-4. 
Whenever you child is in or around water, make sure you:
Avoid distractions, such as reading or talking on the phone.


Drain the tub immediately once bath time is over.


"Keep the bathroom door shut at all times, and never allow an infant or toddler into the bathroom alone," Sia says. "Also, keep toiletries, cleansers, beauty products and medications out of reach in a secured cabinet, and consider faucet covers to decrease risk of cuts or bruises from contact."


Make sure toilet lids are secured in the "down" position at all times.
Also, set your water heater to 120 F, or to the manufacturer's recommended setting. Before giving baby a bath, check the water temperature with your wrist or elbow to safeguard against accidental scalds.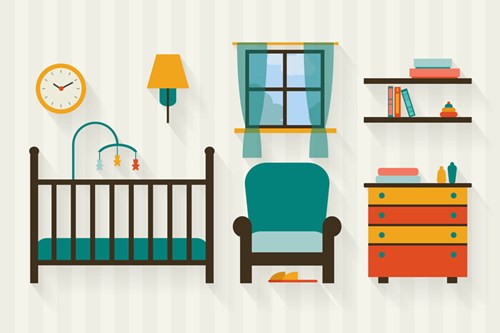 In the Bedroom
Keep cribs clear of objects such as pillows, stuffed animals and bumpers. Make sure babies sleep alone, on their backs and in a crib every time they sleep.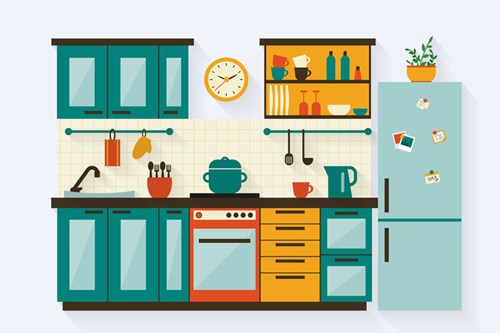 In the Kitchen
Don't carry children when cooking. Prevent hot food or liquid spills by keeping pots and pans away from the edge of counters and tables, using back burners of stoves and turning handles away from the edge.
Store medications and cleaning supplies out of children's sight and reach. Be alert to medicine stored in other locations, like pills in purses, vitamins on counters, and medicine on nightstands.
Never transfer hazardous or poisonous items into containers that may be associated with food or drink.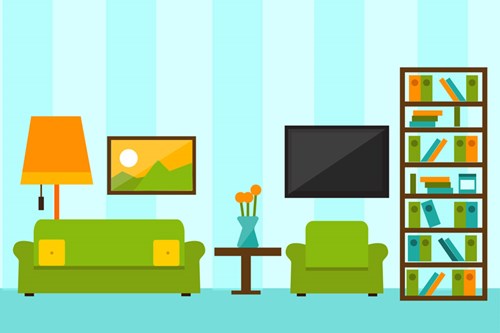 In the Living Room or Family Room
Install safety gates to keep children from falling down stairs and window guards or stops to prevent falls from windows.
Use brackets, braces or wall straps to secure unstable or heavy furniture, such as TVs or bookshelves.
"A child is fatally crushed by falling shelves or TVs every three weeks in the U.S.," Sia says. "Use adequately sized, sturdy stands to support TVs, or secure them to walls, if possible, to decrease risk of tip-overs. Do not place remote controls, toys or other things on top of shelves or TVs."
Watchfulness is your best defense to preventing childhood injuries. Part 2 of this series looks at common household items that can pose a potential safety hazard to children. Part 3 discusses proactive measures parents can take to child-proof their home.
Published on: May 7, 2016