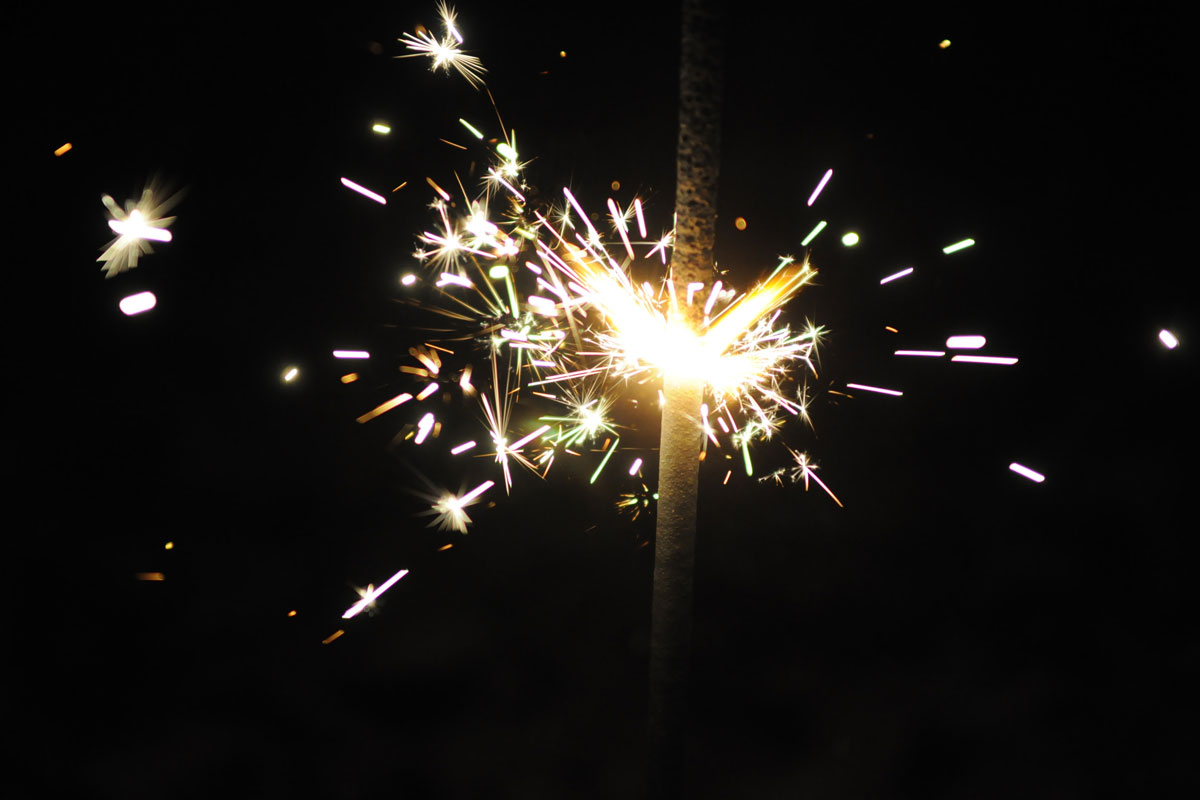 Fireworks and sparklers can be a pretty sight, but be sure to take proper safety precautions to prevent burns and other injuries associated with their use.
Fireworks Safety: 7 Steps to Have Fun & Not Get Burned
Fireworks are a fun way to celebrate holidays like Independence Day and New Years Eve with family and friends, but it's important to understand the associated risks of using them. 
According to the National Fire Protection Association (NFPA), fireworks are responsible for more than 19,000 fires and send more than 9,000 people to the emergency department each year. In fact, burns caused by fireworks account for 44% of injuries treated in EDs in the month surrounding the July Fourth holiday.
Most of these injuries occur to the hands, closely followed by the legs, eyes and head. In certain cases, hand injuries can require finger amputations.
"When you are lighting a firework, you are always at risk of hand injury, especially when holding onto a firecracker," says Dr. Alyssa Carnegie, a board-certified orthopedic hand surgeon at the Wilcox Bone & Joint Center who specializes in complex hand trauma, nerve injury and repair, and tendon repair and reconstruction, among other upper extremity issues.
"Also, alcohol and fireworks can be a deadly combination," Carnegie adds. "Often, we like to enjoy some alcoholic beverages during holiday celebrations; however, alcohol can impair judgement and slow reaction time." 
To ensure a safe and enjoyable celebration, here are seven fireworks safety tips courtesy of Carnegie and the Burn Unit at Straub Medical Center:
Read all cautionary labels and descriptions on fireworks before igniting them. Only use fireworks as intended; do not make your own.
"Participating in the use of 'homemade' fireworks greatly increases the risk of sustaining a severe or life-threatening injury," Carnegie says.


Light only one firework at a time.


Sparklers are not for kids! While pretty to look at, sparklers can heat up to 1,200 degrees – that's hot enough to melt glass! Let young children participate in the fun with glow sticks instead.


Only use fireworks in a clear, open area. Doing so will minimize the risk of things catching on fire.


Watch out for duds! If a firework does not go off, do not relight it. Wait at least 20 minutes, then soak it in a bucket of water.


Keep a water source, such as a bucket of water or a hose, nearby.



Dispose of fireworks properly by wetting them and putting them in a metal trash can located away from any buildings or combustible materials.

Firework injuries effect everyone, most oftentimes children.
Children between the ages of 10 and 14 had the highest rate of fireworks injury, according to the NFPA. Sparklers accounted for roughly 25% of ED visits due to fireworks.
For more family-friendly tips for a safe and happy celebration, click here.
Published on: June 29, 2023