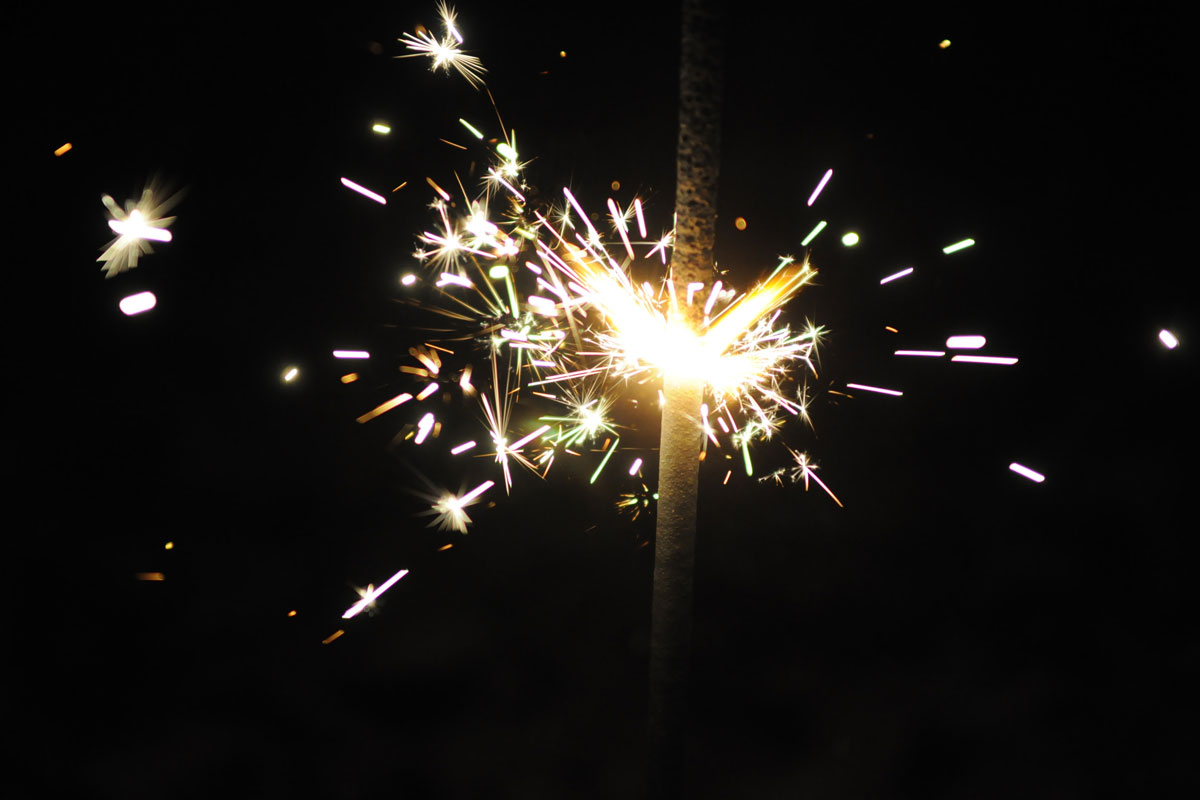 Fireworks and sparklers can be a pretty sight, but be sure to take proper safety precautions to prevent burns and other injuries associated with their use.
Fireworks Safety: 7 Steps to Have Fun & Not Get Burned
Fireworks are a fun way to celebrate holidays like Independence Day and New Years Eve with family and friends, but it's important to understand the associated risks of using them. 
According to the National Fire Protection Association, in 2017 medical centers in the United States treated an estimated 12,900 people for fireworks-related injuries.  
Fireworks can cause serious burns, eye injuries, fires and, in some cases, even death.
In order to ensure a safe and enjoyable celebration, here are some fireworks safety tips courtesy of The Burn Center at Straub Medical Center:
Read all cautionary labels and descriptions on fireworks before igniting them.


Light only one firework at a time.


Sparklers ARE NOT for kids! While pretty to look at, sparklers can heat up to 1,200 degrees – that's hot enough to melt glass! Let young children participate on the fun with glow sticks instead.


Only use fireworks in a clear, open area. Doing so will minimize the risk of things catching on fire.


Watch out for duds! If a firework does not go off, do not relight it. Wait at least 20 minutes, then soak it in a bucket of water.


Keep a water source, such as a bucket of water or a hose, nearby.


Dispose of fireworks properly by wetting them and putting them in a metal trash can located away from any buildings or combustible materials.
For more tips for a safe and happy holiday, click here.
Published on: July 2, 2018