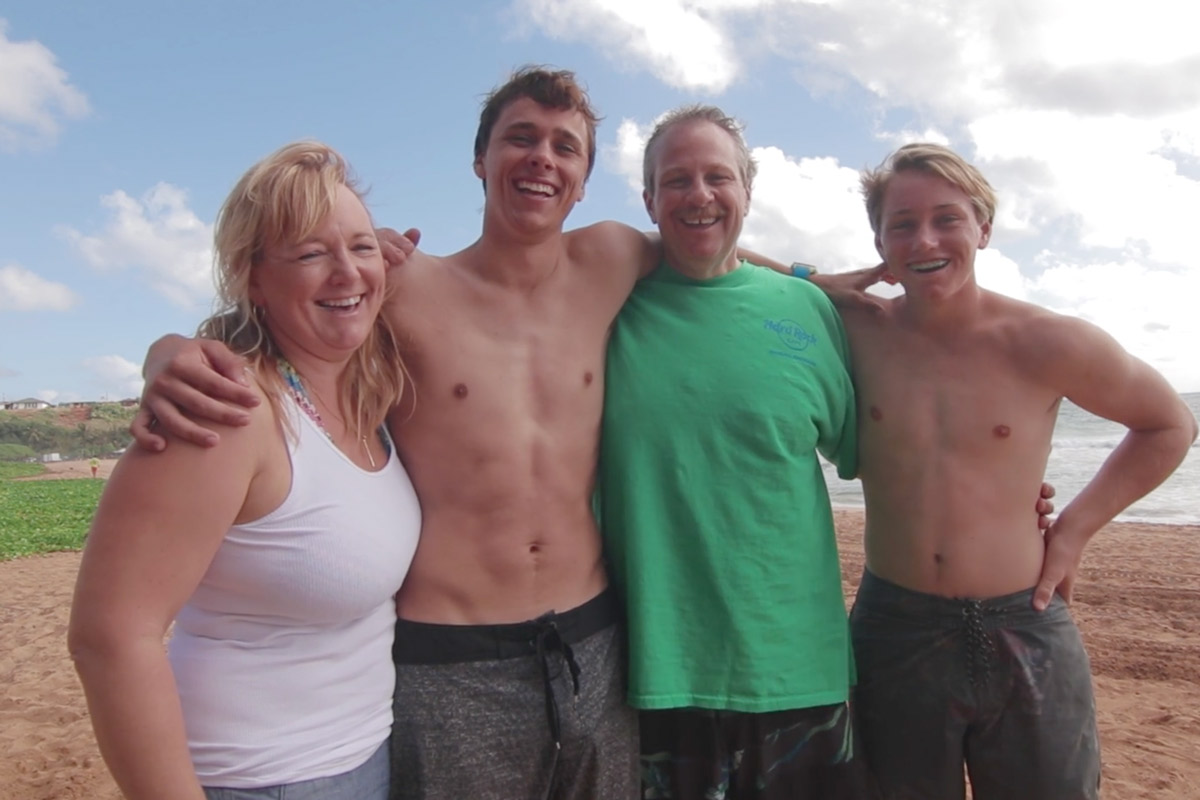 The Reason: Marcus Bloss
Marcus Bloss is an active, healthy young man who turned his love of surfing and hiking into a career as a professional active-lifestyle photographer.
One day, Marcus was surfing in his favorite spot when he dislocated his shoulder while performing a turn. Marcus scheduled an appointment to see Dr. Robert Wotring at Kauai Medical Clinic. Wotring referred Marcus to Dr. Nick Crawford, an orthopedic surgeon with Straub Medical Center, to confirm and repair a labral tear in the shoulder.
During a pre-surgical checkup, Crawford discovered that Marcus had an unusually low platelet count. Wotring followed up with Marcus and prescribed a few more tests, which showed that Marcus' spleen was abnormally large.
Soon after, Marcus became very ill, and spent most of his time in and out of the emergency department.
As his health declined, Marcus was in constant pain. He began to lose his hair and his appetite. His parents feared that they would lose their son.
Wotring, along with his colleagues at Wilcox Health, Drs. Jeffrey Cronk and Christopher Jordan, decided to surgically treat Marcus' mysterious medical issue.
Shortly after the surgery, Marcus made a quick recovery, and all of his symptoms from his medical mystery disappeared.
Today, Marcus is back to being an active, healthy young man whose latest adventure included photographing the Pipeline Masters on Oahu.
Watch Marcus' full story unfold in the video below, or visit our YouTube channel here.
Published on: August 22, 2017