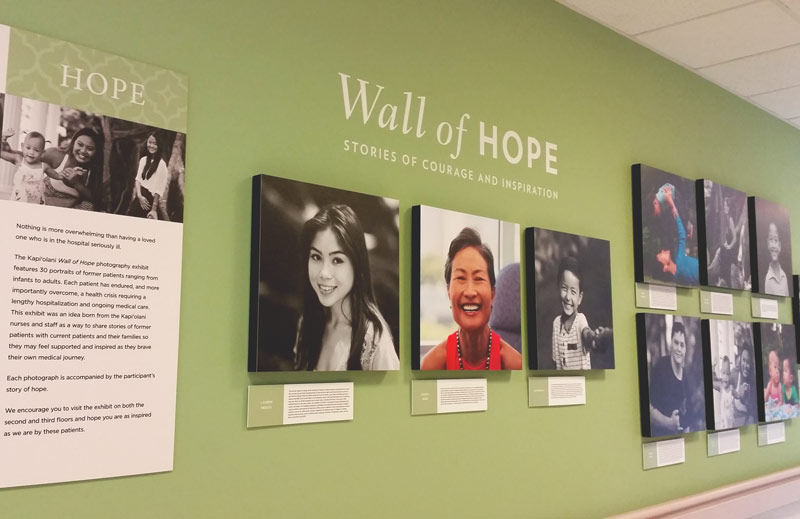 Kapiolani's Wall of Hope displays images and stories of former patients in the hopes to support and inspire current patients and their families as they brave their own medical journey.
Pono & Paa Kong
Wall of Hope: Stories of Courage & Inspiration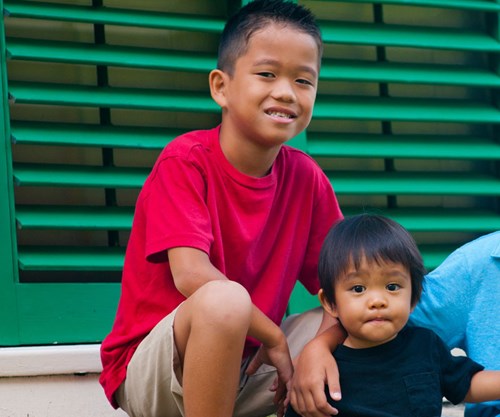 Like their older brother, Pili, Pono and Paa decided to come into this world a little ahead of schedule.
Both boys were born at 28 weeks and, due to their small size, required extra care in the Kapiolani Neonatal Intensive Care Unit (NICU).
Pono was in the NICU for exactly 49 days, but because of a collapsed lung, younger brother Paa needed to be on an oxygen machine and stayed in the NICU for nearly 60 days.
"I got to experience the NICU three times," says their mother, Joycelyn, who jokes that she was a "pro" by the third time around.
"With Pono, I was there a little less Pili, but with Paa, I went back to work the Monday after I gave birth to him," says Joycelyn, a teacher at Mililani High School.
"With Paa, I was experienced," she explains. "I got to know the morning and afternoon shift of doctors and nurses, and other parents who were there for the first time would look and at me, and I'd give them advice."
Today, Pono is 5 years old and the youngest on his baseball team.
"He is very talented and athletic. He has tools for baseball – he loves it!" says Joycelyn, who played softball at the University of Hawaii at Manoa.
Though it took a little longer for Paa to learn to walk – "He just started at 18 months," Mom reports – the 2-year-old is now on the go cashing after his older brothers.
Published on: May 31, 2016