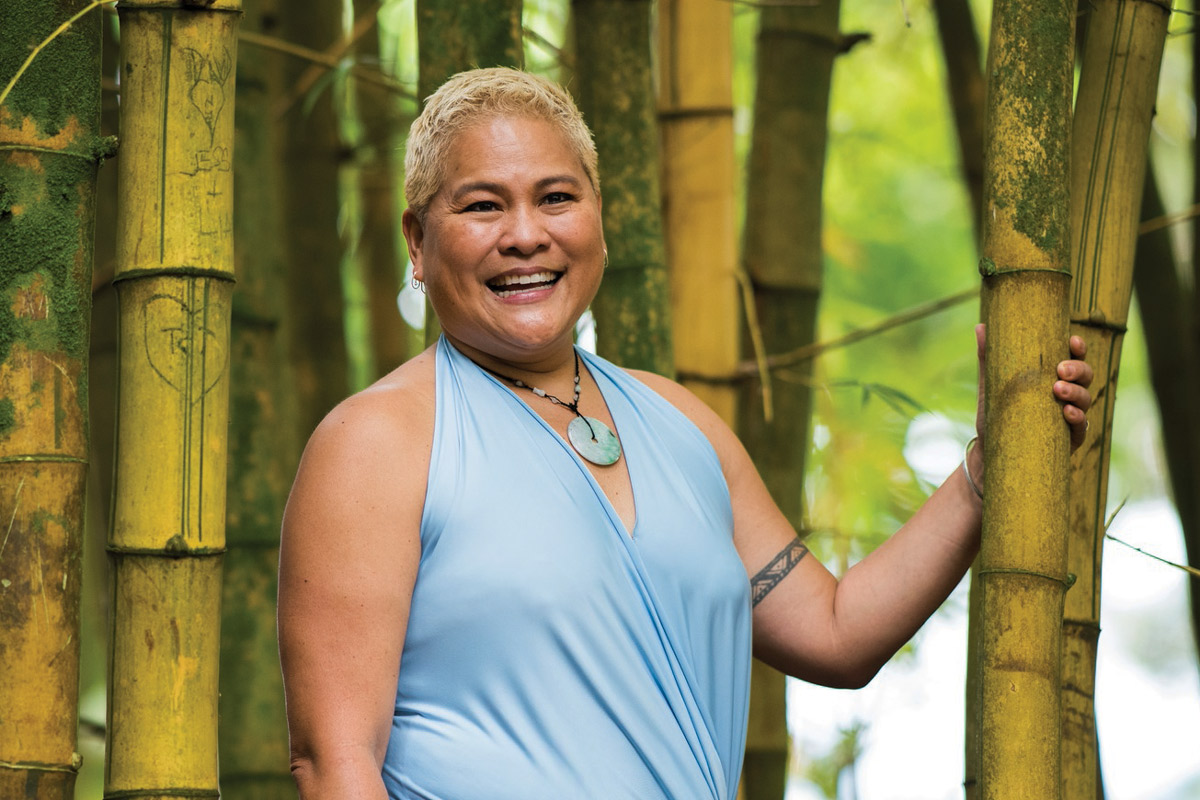 Leslie Kang
Wall of Hope: Stories of Courage & Inspiration
In 2016 a routine mammogram revealed that Leslie Kang had stage 2A breast cancer.
The emotions came all at once.
"I was in shock – I have breast cancer! Then disbelief – why, what did I do?! And then worried – who will care for and love my family?" remembers Leslie, who was 48 at the time.
"It was the simple things like cooking a favorite meal, going to my son's water polo practice or game, watching my daughter paint or create something, seeing my son graduate, sitting outside just relaxing together," she says. "I hadn't even had grandchildren yet!"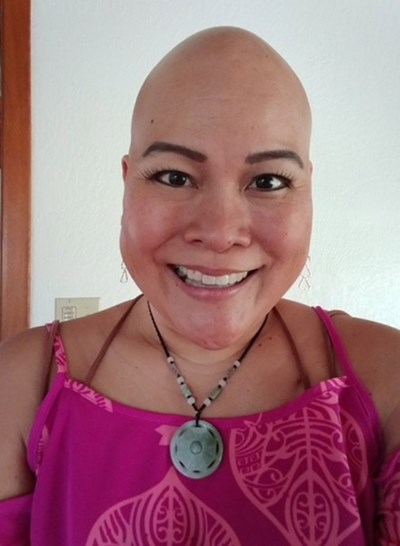 The uncertainty of her future followed Leslie to her first appointment at Kapiolani Medical Center for Women & Children.
Overwhelmed, Leslie sat by herself outside the Imaging Department and started to cry.
"That's when a nurse sat next to me, hugged me and made me laugh. It was really what I needed to get through that day," Leslie says.
Everyone was incredible, kind, well-trained professionals. I felt I was in good hands receiving the best care possible."
Leslie found the same compassion from others she came across during her three months of treatment.
"Everyone was incredible, kind, well-trained professionals. They treated me respectfully and often like I was a favorite aunt. I felt I was in good hands receiving the best care possible," Leslie shares.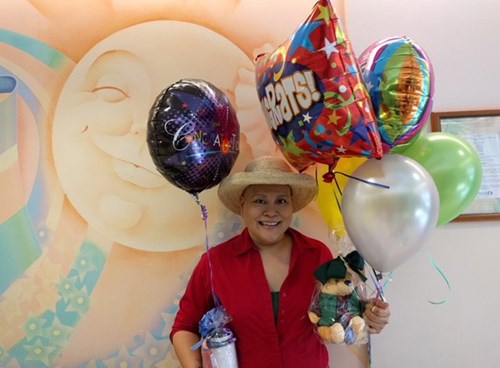 She also found solace in music, and would turn up her favorite jams (her playlist includes artists MC Hammer, Fergie, Salt 'n Pepa and Bruno Mars) on days she felt well enough to move.
"During treatment, there's a cycle – on the days you feel not so good, take it easy, but when you start to feel better, get out of bed. Dance or just move your body. Just be awkward moving. I'm NOT a dancer, but who cares! Do it just because you can! Laugh at yourself and be happy!"
Leslie completed treatment in December 2016 and has been cancer-free for nearly three years.
Today she is back to her normal self and continues doing the things she loved prior to her diagnosis, albeit at a slightly slower pace than before.
Each day becomes the gift in itself, and let yourself enjoy the simple things, everything you can."
"I'm not as good as new, but I'm here!" she shares, adding that she has a checkup and mammogram every six months to make sure the cancer hasn't returned.
"Getting a mammogram is never fun, but the staff at the Kapiolani Women's Center make it the best that it can be," she says.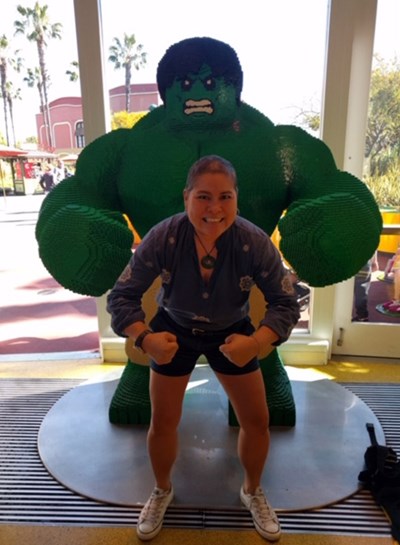 Leslie also wants her story to serve as an inspiration for others going through an emotionally charged situation.
"Give yourself permission to cry and feel sad, but then get it together and find something or someone to be happy with and feel good," she says. "Take each day that you have as it comes. Each day becomes the gift in itself, and let yourself enjoy the simple things, everything you can."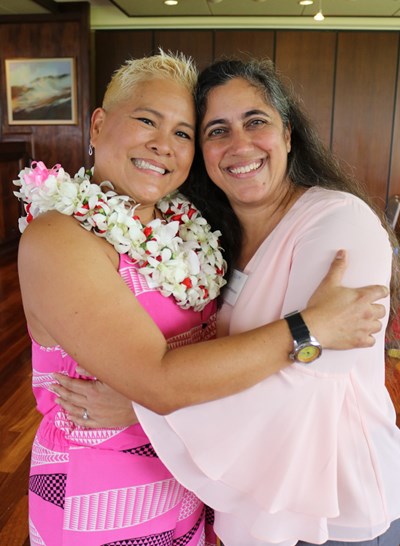 Published on: October 21, 2019