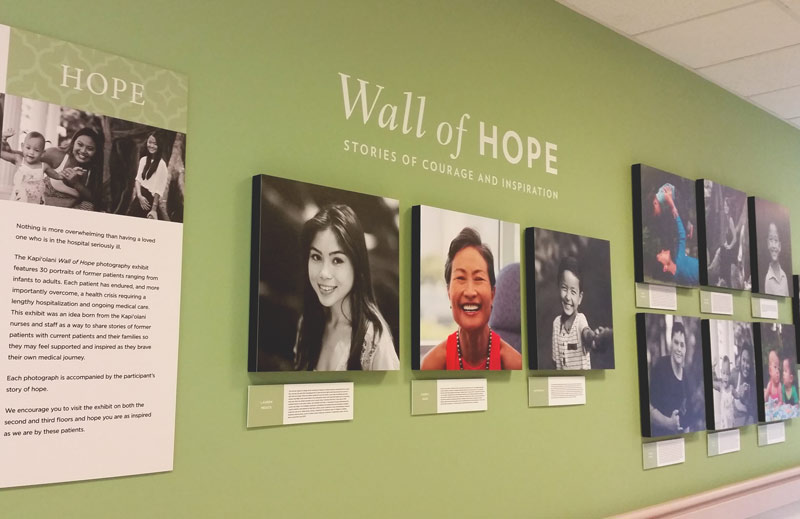 Kapiolani's Wall of Hope displays images and stories of former patients in the hopes to support and inspire current patients and their families as they brave their own medical journey.
Kapono & Duke Pavao
Wall of Hope: Stories of Courage & Inspiration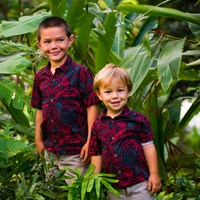 Kapono and Duke are your average little boys. They like to swim, ride bikes, play baseball and go to the beach.
But both brothers also have factor VIII deficiency, a type of blood condition that prevents their blood from clotting as quickly as other people.
Though they live on Kauai, Kapono and Duke regularly travel to Oahu to receive treatment at the Hemophilia Treatment Center at Kapiolani Medical Center for Women & Children.
"We're very fortunate to be able to come here and be taken care of by all the people at Kapiolani," says their mom, Sara.
"Their nurses and Dr. Medeiros in the treatment center help to make the experience not as scary for them," Sara says. "It's also nice that there are a lot of services, like Child Life, because when they start to feel better, they start to climb the walls!"
Even though her sons must do daily or almost-daily infusions of medicine, Sara wants others to know that hemophilia has not prevented Kapono and younger brother Duke from living normal, healthy lives.
"Hemophilia doesn't mean they're sick," Sara says. "Other than having to take medicine every day, they're just like every other child."
UPDATE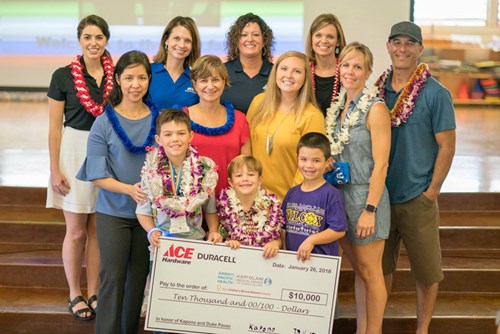 In January 2018, Kapono and Duke both were named Ace Cares for Kids All-Stars.
As part of Ace Hardware's sixth annual Ace Cares for Kids All-Stars, Kapono and Duke's family will join other All-Stars in more than 5,000 Ace Hardware stores across the country as ambassadors for the Ace Foundation, raising awareness for the work at local Children's Miracle Network hospitals.
Kapiolani is Hawaii's only Children's Miracle Network hospital. Community donations made to Kapiolani Children's Miracle Network stay in the islands to support in- and outpatient programs and services that help our keiki, no matter their illness or injury.
Read this article from The Garden Island newspaper to find out what this honor means for the brothers.
Published on: June 9, 2016