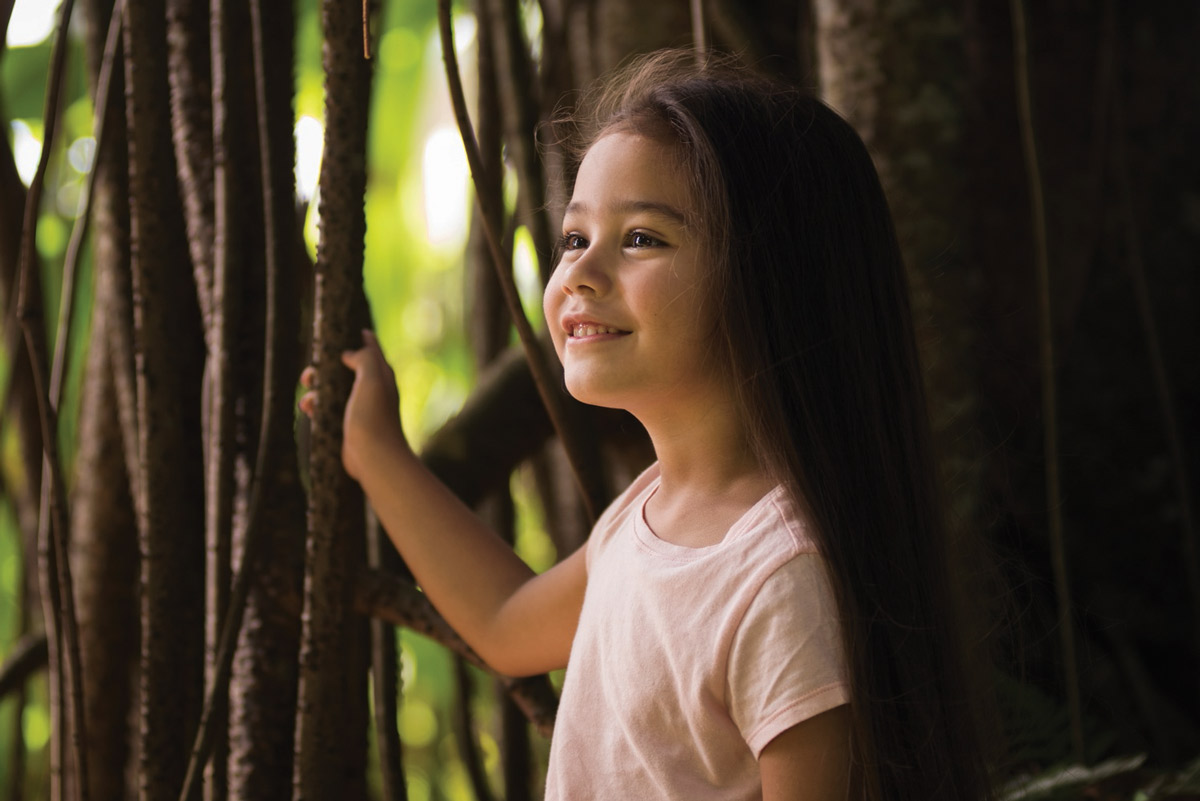 Haumea Friel
Wall of Hope: Stories of Courage & Inspiration
When Kainoa Friel was 18 weeks pregnant, a 3D sonogram revealed that her unborn daughter, Haumea, had a birth defect called proximal femoral focal deficiency (PFFD).
The uncommon condition – it affects about 1 in every 200,000 children – causes the upper part of the femur bone to be either malformed or missing, which leads to one leg being shorter than the other.
"We were worried because at the point we had nothing to go on. From that point until birth, it was a struggle thinking of the unknown – we didn't know what to think but just prayed for her safety," says Kainoa.
The complexity of PFFD means there is no one-size-fits-all solution, which would require an experienced team of multidisciplinary professionals who could create a customized plan of care.
Her 'dream team' has always been there for us."
Luckily for Kainoa, she found that team at Kapiolani Medical Center for Women & Children.
"We have been with Kapiolani since Day 1, and her 'dream team' has always been there for us," Kainoa says.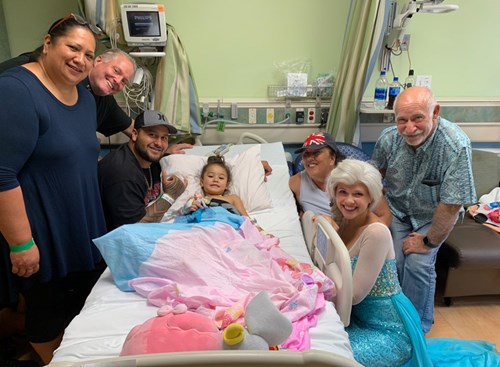 The key players on Haumea's dream team are Pediatric Orthopedic Surgeons Drs. William Burkhalter and Robert Durkin, as well as "Aunty" Stacie Keliinoi, a physical therapist with the Rehabilitation Department.
"The day after she was born, Dr. Durkin was on her case. He was positive from the start and made our entire family feel like we were family from the first day we met him," Kainoa says. "He was always reassuring and very positive, but most of all Haumea took to him immediately."
She's very positive, all thanks to her dream team for giving her the best care for her now and her future!"
When the family chose a surgical procedure called rotationplasty to treat Haumea's condition, Dr. Burkhalter explained the details of the decision and answered questions to ensure all members of the ohana understood the next steps.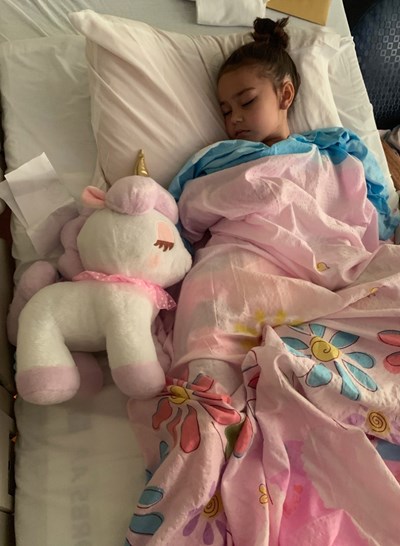 "He always gave us our options and gave us his opinion on the best options for a functional quality of life," Kainoa says. "He always had a Plan A, B or C when going into surgery, and even after multiple surgeries that would go 16-plus hours, he never left her side."
Haumea continued to make new friends during her recovery at the medical center, including nurses and other staff.
But her "ultimate favorite person" is Aunty Stacie.
"Haumea always looks forwards to her PT sessions with Aunty Stacie," Kainoa beams. "Aunty Stacie goes above and beyond during sessions and gives us awesome ways to do exercises when we are at home. Aunty Stacie was the friendly face after each traumatic surgery Haumea's gone through – she has reassured Haumea that she can do anything!"
Now 4, Haumea is flourishing and recently took a giant leap in her recovery process.
"She got her prosthetic and calls it 'Sparkle,'" Kainoa says. "She's very positive, all thanks to her dream team for giving her the best care for her now and her future!"
Published on: October 21, 2019