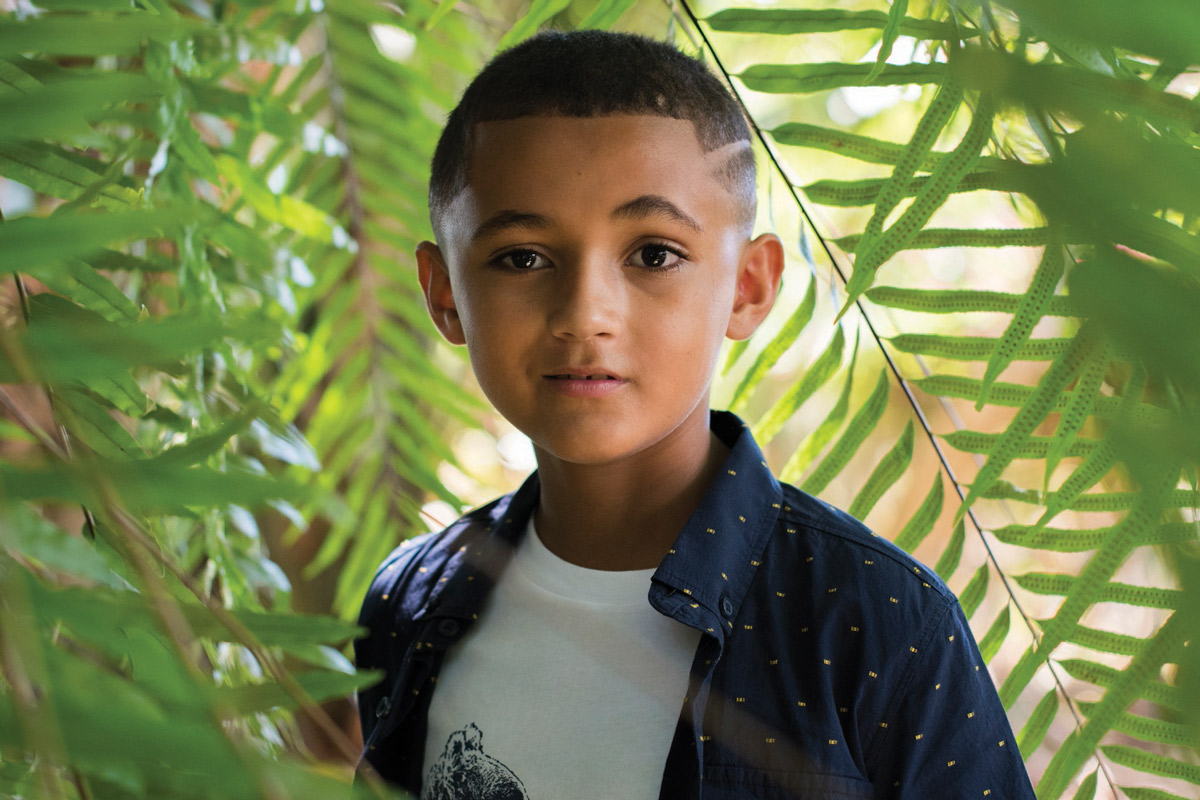 Bjorn Astrom
Wall of Hope: Stories of Courage & Inspiration
The first day of May 2018 started out like any other for Theresa Rivers, who at the time worked in the Neonatal Intensive Care Unit at Kapiolani Medical Center for Women & Children.
That is, until she received a call that her son, Bjorn, had been playing with his toy truck in their neighborhood cul-de-sac when he was hit by an SUV.
"It was the worst phone call of my life," Theresa says. "I was extremely scared and worried I may lose my son."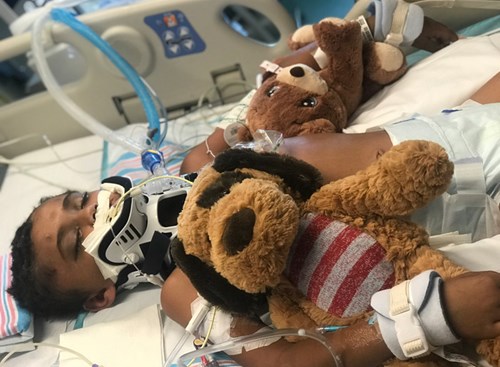 Bjorn initially was taken to a nearby hospital, where he remained for two weeks until he was stable enough to be transferred to Kapiolani.
"When we arrived, I was so relieved. I remember it was the first good night of sleep I had since the accident," Theresa says.
I was extremely scared and worried I may lose my son."
Bjorn had suffered a traumatic brain injury, which required the 7-year-old undergo intense inpatient treatment, including physical therapy to improve mobility to the left side of his body, particularly his leg and hand, as well as rehabilitation for his memory retention.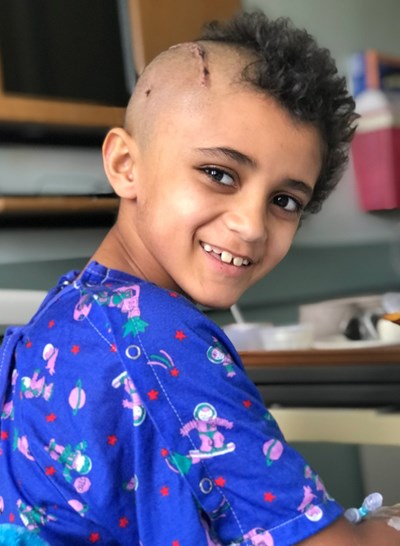 However, the team of physicians, nurses and therapists made the months-long stay feel less daunting.
"They were all so attentive to Bjorn and empathetic to me and my family," Theresa remembers. "The activities planned by Child Life were always so enjoyable, and many times just made Bjorn's day. The Playroom and Brain Station also helped Bjorn with the everyday monotony of hospital life."
Bjorn was discharged in October 2018 and is exceeding expectations both in school and at home.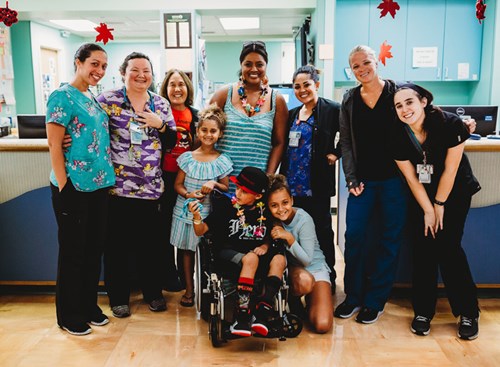 "While he was in the medical center, he was mostly using his wheelchair, but since he's been home, he rarely uses it. He is now walking and running with ease," Theresa says.
Another activity Bjorn, now 8, enjoys is being in the water.
Don't give up! Bjorn has made so many strides beyond what was expected only because he never gave up."
"He always wants to go to the beach or pool," Theresa says. "He's working on his swimming and is getting better and better with each attempt!"
Theresa wants others to take from her son's story a message of hope.
"Don't give up! Bjorn has made so many strides beyond what was expected only because he never gave up," she says. "He has a silent courage that he shows simply by doing. With the support of family, friends and the amazing team at Kapiolani, he knows that all he has to do is put in the work!"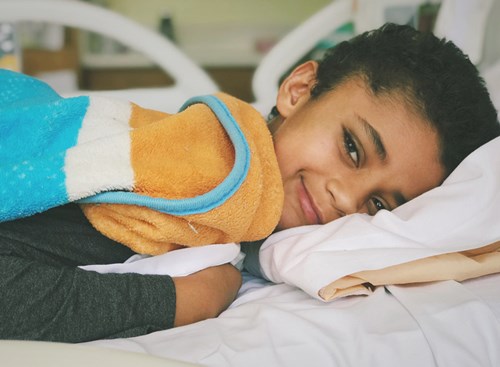 Published on: October 21, 2019