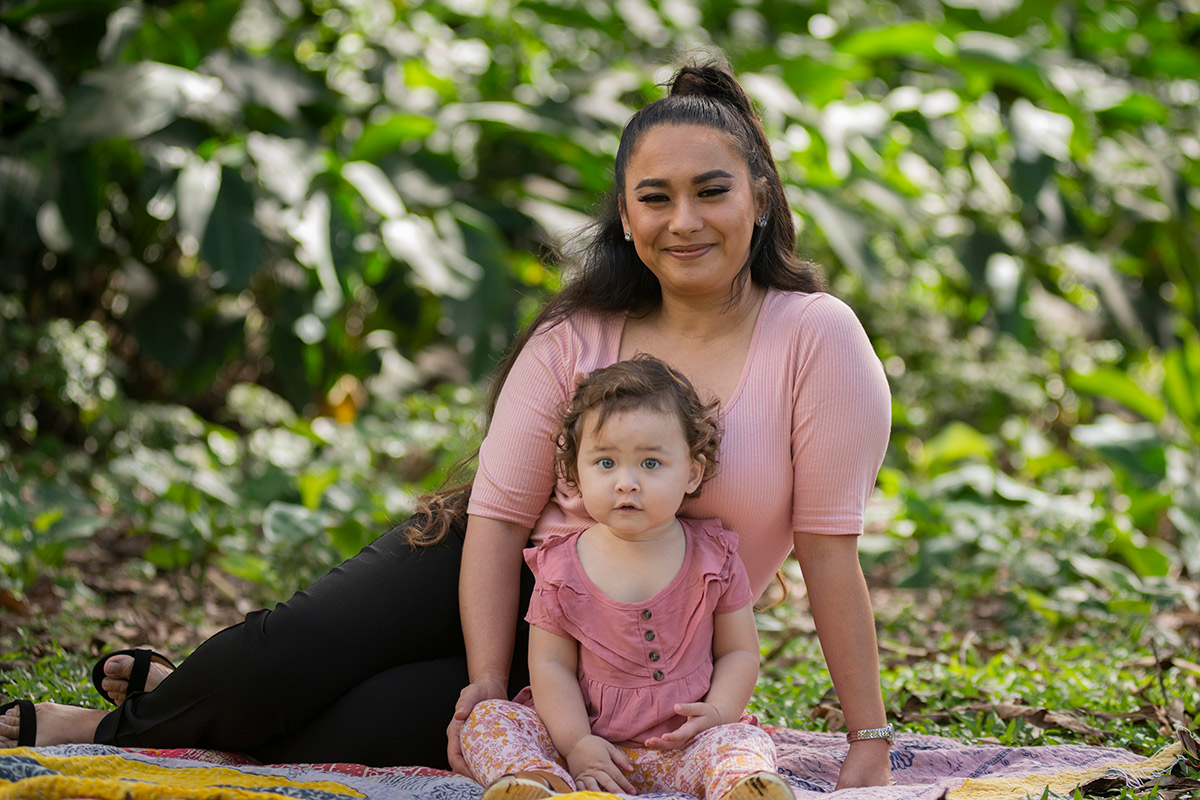 After battling one of the worst forms of COVID-19 during her pregnancy, Angela and her daughter, Diana, are today both healthy and happy.
Angela Madriaga
Wall of Hope: Stories of Courage & Inspiration
In July 2021, Angela Madriaga was 33 weeks pregnant with her third child. While she was looking forward to a blissful delivery, she – and the rest of the world – were facing the height of the global COVID-19 pandemic.
That's when she got sick with what she thought was just a regular cold.
"I was thinking everything was OK and nothing serious was really wrong at that time," says Angela.
After 10 days, Angela's health was declining. She began having difficulty breathing, and her mom rushed her to a nearby hospital. Upon arriving at the emergency department, Angela was tested for COVID-19. The results were positive, and she was immediately transferred to Kapiolani Medical Center for Women & Children.
Angela was suffering from one of the worst forms of COVID-19. She had the highest category of lung failure, and her condition was grave. She called her mom to tell her she loved her and that she was scared.
"Not knowing what would happen next was terrifying," Angela remembers.
Soon after, doctors discovered the baby was not getting enough oxygen. They performed an emergency cesarean section that day.
Angela was transferred to Kapiolani's sister medical center, Straub Medical Center, and placed on an extracorporeal membrane oxygenation (ECMO) machine after seven days of mechanical ventilation. This allowed her lungs to rest for four days so they could heal.
Angela began to recover and was transferred back to Kapiolani, where she continued to regain her health over the next months.
"Waking up was very strange," she says. "Not knowing what happened going into the hospital on July 27 and waking up in mid-September … that's when the emotions started to kick in. I missed my baby's birth."
After a lot of hard work to get her body moving again, Angela was discharged from Kapiolani.
Today, she and her family are healthy and active, and baby Diana is keeping everyone busy.
"One thing that sticks with me to this day is being reunited with the caregivers who had taken care of me when I first arrived at Kapiolani," she says. "Now, I'm doing great and living life. Having faith and the support of my family helped get me through."
Published on: April 17, 2023