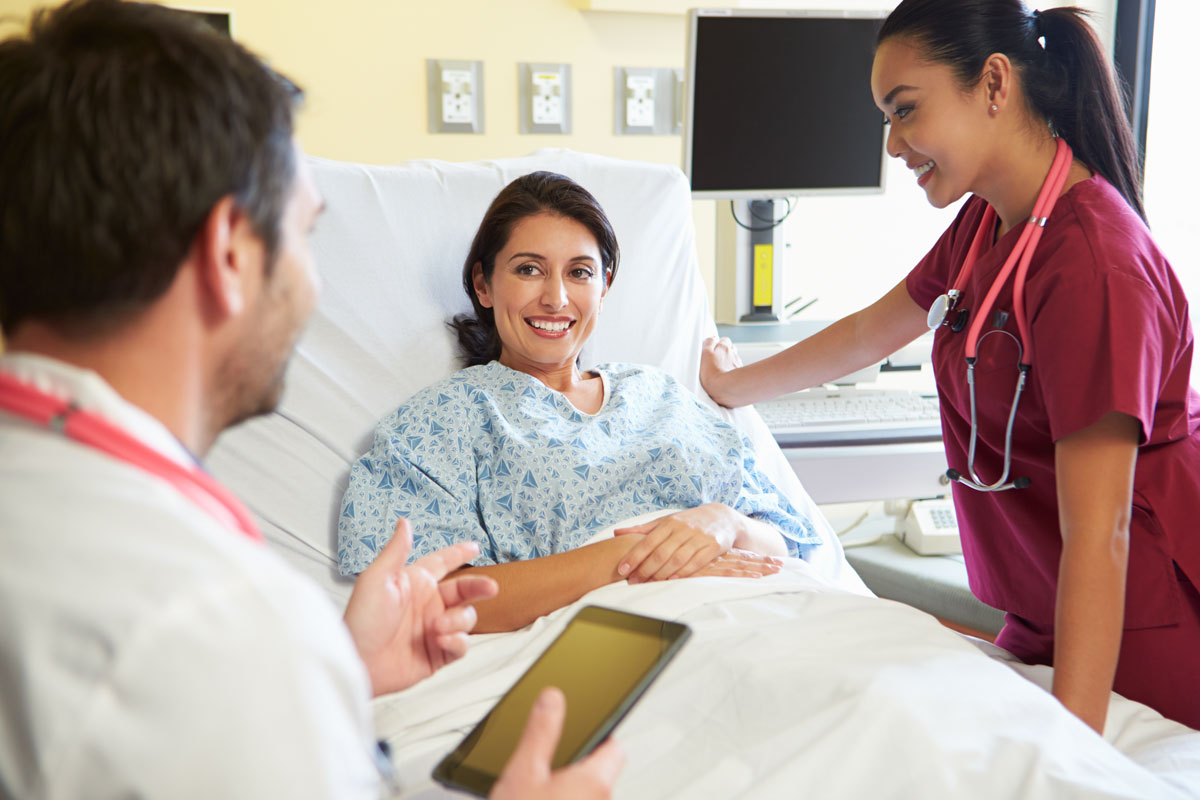 Recommendations to screening guidelines for colorectal cancer lowered in response to growing rates of the disease in patients younger than 50.
Colorectal Cancer Screenings Now Start at Age 45, Lowered to Catch Rising Cancer Rates in Younger People
In response to an increase in colorectal cancer rates among younger people, the American Cancer Society updated its guidelines for colorectal cancer screening. 
The new guideline now recommends that men and women who are at average risk for colorectal cancer begin getting screened when they are 45 years old. 
Previously, the guideline recommended screening begin at age 50 for people at average risk. 
"Since 1994, there has been a 51% increase in the rate of the disease among those younger than 50, and the death rate also has begun to rise," says Dr. Timothy Swindoll, a gastroenterologist at Straub Medical Center. 
"Regular colorectal screening is one of the most powerful weapons for preventing colorectal cancer," Swindoll adds. "With regular screening, most polyps can be found and removed before they have the chance to turn into cancer. Screening can also find colorectal cancer early, when it is highly curable." 
The recommendations also state that:
People who are in good health and with a life expectancy of more than 10 years should continue regular colorectal cancer screening through the age of 75.


People ages 76 to 85 should make a decision with their medical provider about whether to be screened, based on their own personal preferences, life expectancy, overall health and prior screening history.



People older than 85 should no longer get colorectal cancer screening.

 
Recommendations for screening test options are also part of the guideline changes. 
The guidelines stress that these screening tests must be repeated at regular intervals to be effective. 
Additionally, if you choose to be screened with a test other than colonoscopy, any abnormal test result must be followed up with a timely colonoscopy to complete the screening process. 
"Health insurance plans may or may not yet cover the screening test for those in the new age range. This could result in out-of-pocket expenses. Before scheduling a screening test, it's important to check insurance coverage for each test option," Swindoll notes. 
There are several screening options, and some may be more affordable than others, particularly when paid out of pocket. 
"It's important that everyone talk to their health care provider about which tests might be good options, and to check insurance coverage for each test option," Swindoll says. 
Colorectal cancer is the second leading cause of cancer-related deaths among men and women combined in North America and in Hawaii. 
Roughly 50,000 Americans die from colorectal cancer each year. The majority of these deaths could be prevented with regular colonoscopy screenings. 
The new guidelines are in place for those who are at average risk and do not include those who may be at increased risk for colorectal cancer. 
People who think or know they are at higher risk for colorectal cancer should work with their health care provider to determine the best screening option and screening schedule to follow, based on their individual risk. 
People at higher or increased risk are those with:
        

A personal history of colorectal cancer or certain types of polyps.



        

A personal history of inflammatory bowel disease (ulcerative colitis or Crohn's disease).



        

A known family history of a hereditary colorectal cancer syndrome such as familial adenomatous polyposis (FAP) or Lynch syndrome (also known as hereditary non-polyposis colon cancer or HNPCC).



        

A personal history of radiation to the abdomen or pelvic area to treat a prior cancer.

 
Visit the Hawaii Pacific Health Cancer Centers webpage for more information about colon cancer screening and other cancer care services.
Published on: June 26, 2018