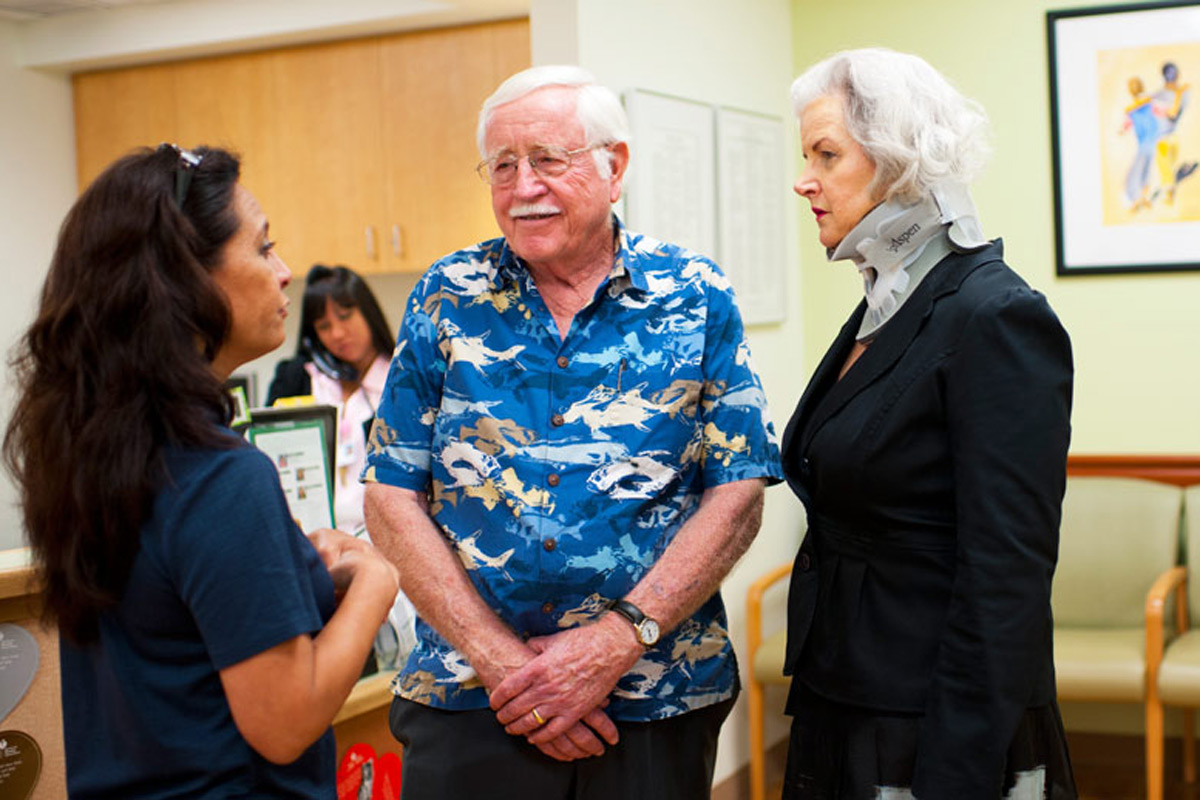 The Transition to Care at Home
"Thank you – even the expression 'all our thanks' cannot express the depth of our gratitude for your help in finding better and better options. You recognized the extraordinary nature of her situation and person, and responded with equally extraordinary care and professionalism." 
"The case manager was excellent in preparing us for the care that my mother needed.  She went beyond the call of duty."
"I want you to know how grateful we are and how wonderfully helpful, supportive and resourceful your social worker has been – above and beyond, and a tribute to you and the hospital."
 
These notes of mahalo come from patients and family members who are thankful for the degree of quality care Straub Medical Center provided during what can be a very complex situation – hospital discharge and preparing for the task of at-home care. 
Straub and other hospitals throughout the state follow strict guidelines set forth by the Centers for Medicare & Medicaid Services and The Joint Commission about training caregivers, with the goal of ensuring the safety and well-being of the patient. 
In 2014, "Consumer Reports Magazine" rated Straub as the safest hospital in Hawaii. Specifically noted were a low medical mortality, avoidance of infections and the state's lowest rate for surgical mortality. 
Developing a culture of safety requires constant communication among physicians, nurses and everyone involved in the patient's treatment team. From the moment a patient enters the hospital, a nurse assesses the patient's support system, residence and daily activities. A hospital case manager also reviews the medical record of each patient to determine any transition needs based on individual diagnosis and recovery. 
If a patient is incapable or uncomfortable with administering the necessary after-care, the case manager will ask if a family member, friend or neighbor would be willing and available to serve as a caregiver. 
If none are identified, the case manager will discuss the patient's short-term and long-term options based on finances, insurance coverage, available community resources and patient/family preference. Home care visits or short-term placement in a nursing or rehab facility will be arranged, as appropriate. 
At-home care support also includes classes and hands-on medication training, set up around the patient and caregiver's schedule. Written instructions and printed educational materials also are provided for patients and caregivers. 
Communication continues with a review of all at-home arrangements at the time of discharge, and calls to both patient and caregiver within 48 hours to answer any questions or concerns, and to make sure they both understand the importance of critical appointments and medications. 
By communicating and working with patients' and caregivers' educational needs from admission through recuperation, we are able to better provide a safe environment for the patient, both at the hospital and at home.

Contributed by Judy Suzuki, RN, manager for Hospital Case Management and Medical Social Work, Straub Medical Center.
Published on: April 11, 2016