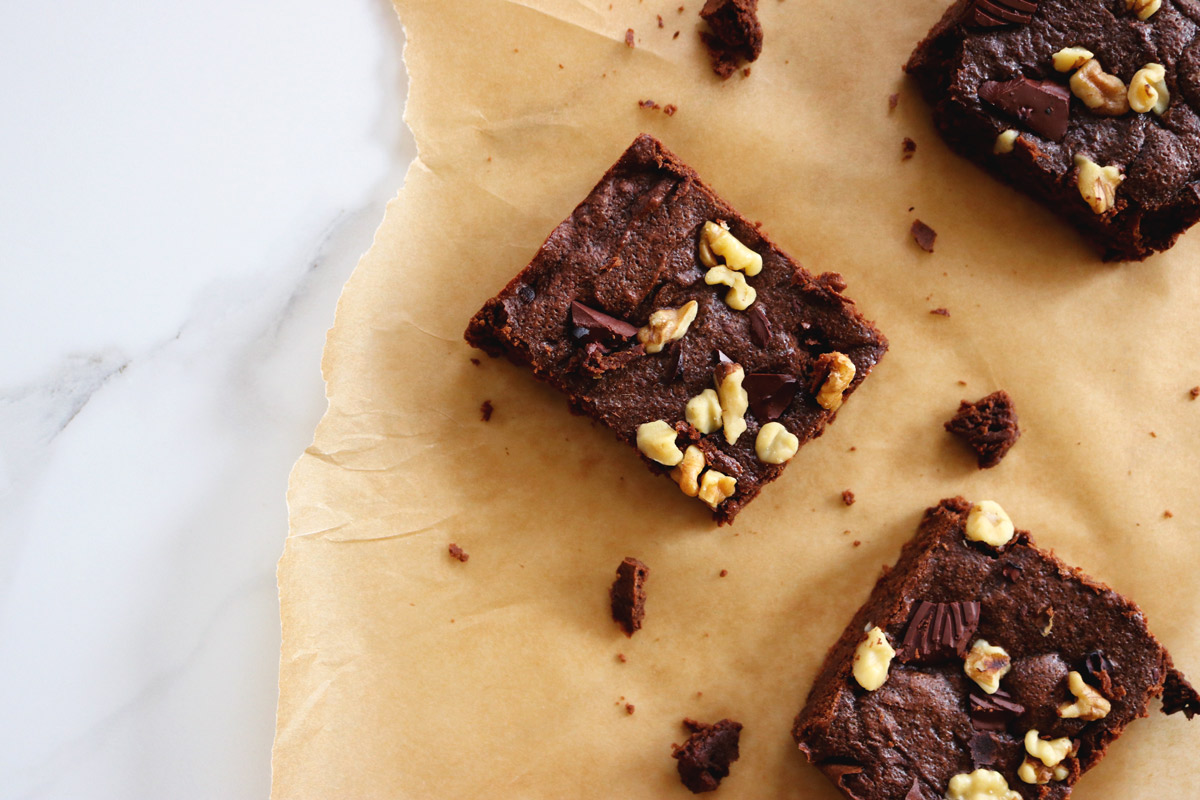 Fudgy Keto Brownies
Brownies – especially those of the decadently rich and fudgy variety – often are thought to be off limits when it comes to following a healthy lifestyle.
Not so, as proven by these Fudgy Keto Brownies!
Sugar-free and very low in net carbohydrates, these brownies are an alternative dessert option for those embarking on a keto or other low-carb diet.
"These can be included as part of a low-carb lifestyle; however, they should definitely still be considered treats," says Lianne Stephanos, a registered dietitian with the Hawaii Pacific Health 360º Weight Management Center at Pali Momi Medical Center.
While these are considered low-carb, the carbohydrates can add up quickly, especially if you eat more than the serving.
"If you find yourself reaching for more than one brownie at a time, consider halving the recipe to reduce the amount of servings," Stephanos advises.
Or, bake up a batch only for a special occasion when it can be shared with others.
Creating positive memories around the act of making and enjoying food with loved ones is a good first step toward creating a healthier mindset, which can lead to changes in unhealthy habits.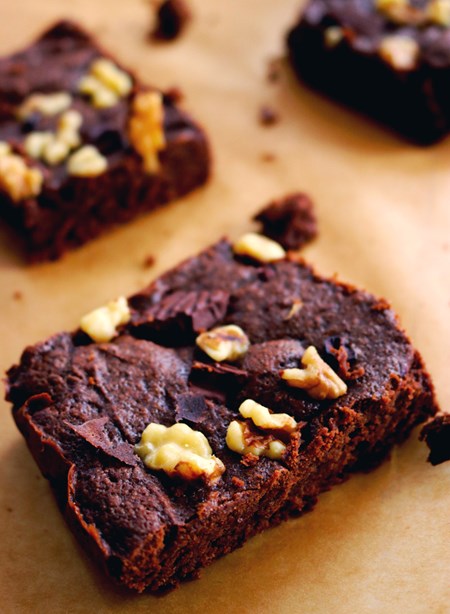 Fudgy Keto Brownies
Recipe adapted from My Sweet Keto
Serves 20

Ingredients:
6 ounces dark chocolate (at least 80%)
6 tablespoons unsalted butter
2 tablespoons coconut oil
4 large eggs
3/4 cup powdered erythritol (Swerve)
1/2 teaspoon vanilla extract
1 dash salt, to taste
2 ounces almond flour
1/2 teaspoon baking powder
3 tablespoons walnuts, coarsely chopped
2 tablespoons dark chocolate chunks (optional)

Directions:
1. Preheat the oven to 350 degrees and line an 8-by-8-inch square baking pan with parchment paper.
2. Put butter, coconut oil and chocolate in a microwave-safe bowl and melt for a minute and a half. Take the bowl out and stir the mixture until uniform. Set aside to cool. (Alternatively, you can use a double-boiler method; click here for instructions.)
3. Using an electric mixer, mix the eggs, erythritol, vanilla extract and salt on high for at least 3 minutes.
4. Carefully whisk in the chocolate mixture until just combined.
5. In a small bowl, sift and stir together almond flour and baking powder. Carefully mix the flour into the egg-chocolate mixture until just combined – do not use an electric mixer in this step!
6. Pour the mixture into the prepared baking pan and spread evenly using a spatula. Sprinkle with walnuts and/or some chopped chocolate if you wish.
7. Put in the oven and bake for 20 minutes (or less time for a fudgier brownie). Test with a toothpick – insert in the center, and if it comes out clean, the brownies are done. (You want the brownies to stay sticky in the middle, but the outside should already be kind of crunchy. Don't over-bake.)
8. Remove from oven and take the whole batch together with the parchment paper out of the pan. Place on a wire rack to cool.
9. When cooled, cut into 20 equal size brownies and serve.
Nutritional information (1 brownie):
Calories: 110; Carbohydrates: 5.1g; Protein: 3g; Total Fat: 9.3g; Saturated Fat: 5.6g; Dietary Fiber: 3.6g
Published on: January 24, 2019