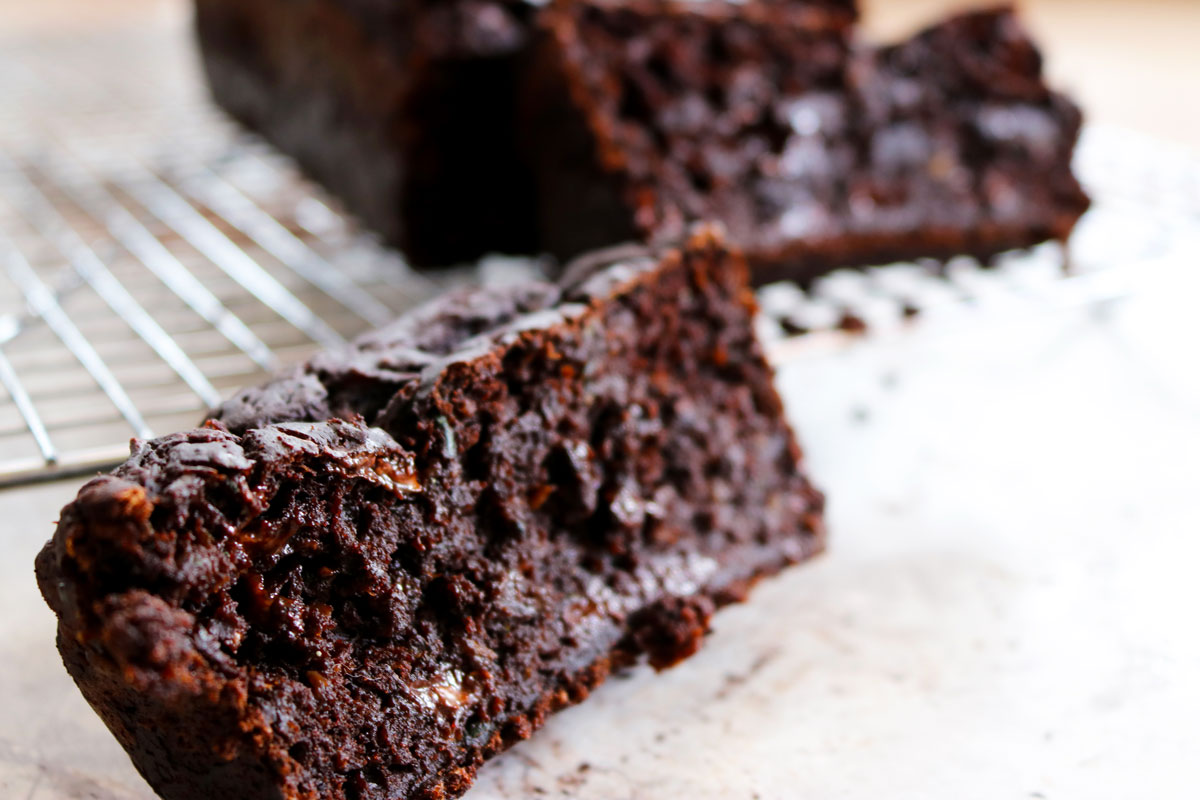 Chocolate Zucchini Bread
The name of this recipe is both straightforward and deceiving at the same time. 
For starters, it contains chocolate and zucchini.
However, the addition of avocado gives this Chocolate Zucchini Bread a fudgier texture that is more akin to a brownie than a true bread. 
Avocadoes contain monounsaturated fat, which studies have shown can help lower cholesterol and reduce the risk for heart disease and stroke.
These fats also are shown to be beneficial for heart and brain health, making avocado a smart swap for traditional baking ingredients like butter and certain oils.
Another sneaky substitution providing undercover nutrition to this dish is zucchini. 
While it might sound odd to add a vegetable to a baked good, just go with us on this.
Zucchini's high water content makes this bread super-moist, while its high fiber content helps you feel satisfied with one rich, chocolately slice.
Zucchini also is rich in vitamin A and contains the heart-healthy mineral potassium.
Best of all, these two green superfoods prevent the bread from being weighed down with extra calories and fat.
From A to Z, what's not to love about this loaf?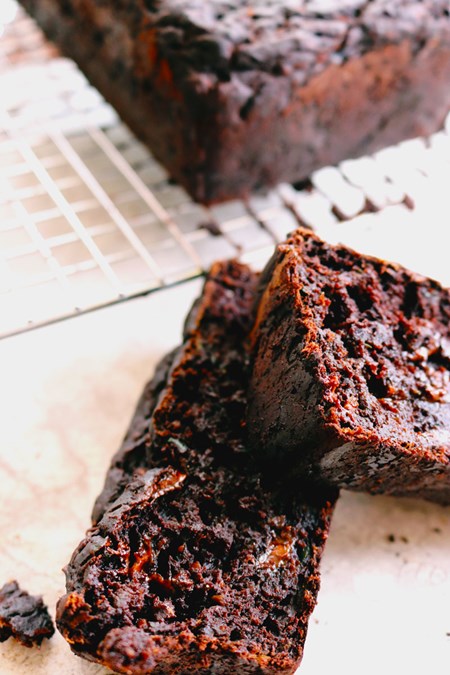 Chocolate Zucchini Bread
Serves 8

Ingredients:
1/2 cup unsweetened cocoa powder, plus more for dusting pan
1 cup all-purpose flour
1/4 cup whole-wheat flour
1 teaspoon baking soda
1 teaspoon cinnamon
1/4 teaspoon kosher salt
1/2 cup brown sugar
1 egg
1/2 a ripe avocado
1 teaspoon pure vanilla extract
2 cups zucchini, grated (about 1 large or 2-3 small zucchini)
1/3 cup dark or bittersweet chocolate chips

Directions:
1. Preheat oven to 350 degrees. Lightly spray a loaf pan with nonstick cooking spray and dust with cocoa powder
2. In a large bowl, whisk together flour, cocoa powder, baking soda, cinnamon and salt.
3. In another large bowl, stir together the brown sugar, egg, avocado and vanilla until smooth. Add zucchini, then slowly add flour mixture in three additions. Fold in chocolate chips.
4. Transfer batter to prepared dish and bake for 50 minutes to 1 hour.
5. Let cool slightly in pan, then transfer to a cooling rack.
Nutritional information per serving:
Calories: 194; Carbohydrates: 32.9g; Protein: 5g; Total Fat: 6.1g; Saturated Fat: 2.6g; Cholesterol: 22mg; Dietary Fiber: 4.1g; Sodium: 254mg
Published on: August 19, 2018