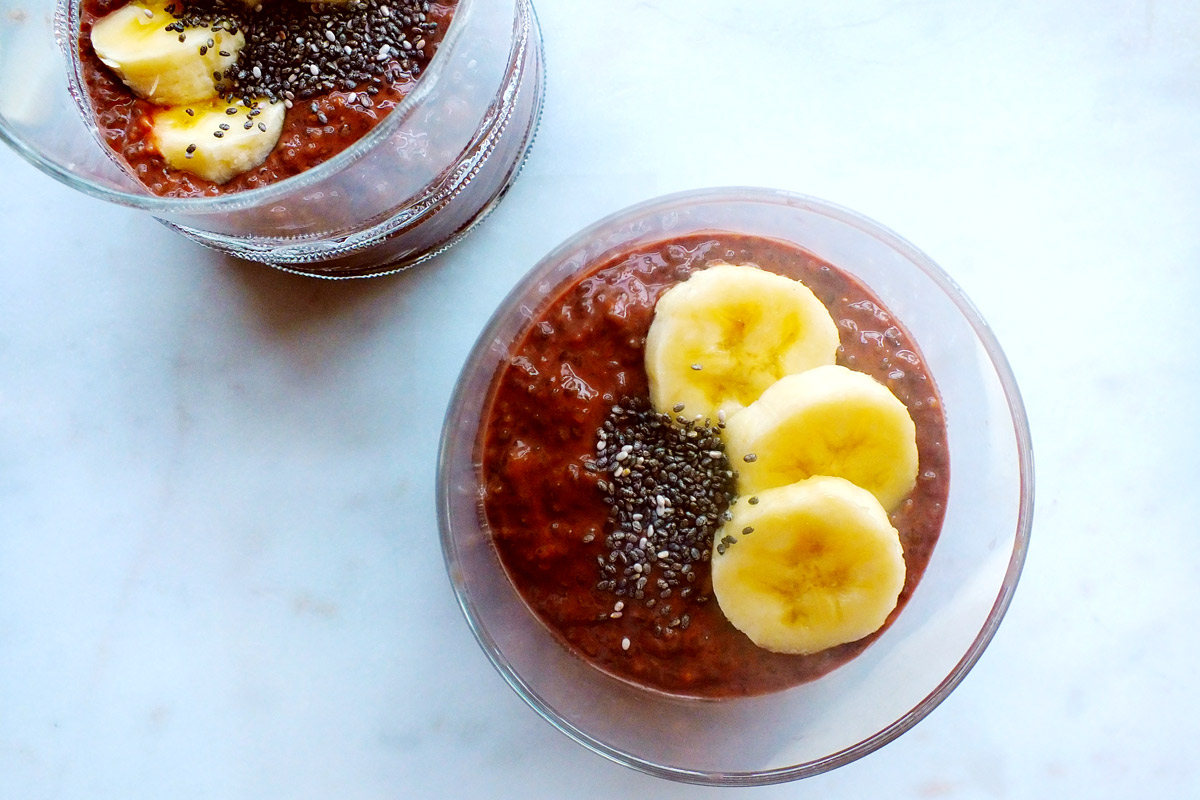 Chocolate Banana Chia Seed Pudding
Here's some morning motivation – dessert for breakfast! 
These Chocolate Banana Chia Seed Pudding bowls are a healthy alternative to tapioca pudding that's low in sugar but big on taste! 
Chia seeds bloom when soaked in liquid, creating that gooey, gel-like tapioca effect. This little trick is a great way to add volume to meals without added calories. 
Another benefit of chia seeds are that they're packed with important nutrients such as fiber, protein, calcium and heart-healthy omega-3 fatty acids. In fact, chia seeds are 40 percent fiber by weight, making them one of the best sources of fiber in the world. 
Feel free to try this recipe with other combinations, such as poi with coconut milk, mango with vanilla milk, or mixed berries and Greek yogurt. The options are endless! 
While this recipe makes two generous breakfast bowls, you can also divide the mixture into four smaller snack cups. 
Chocolate Banana Chia Seed Pudding
Serves 2
 
Ingredients:
1 large, ripe banana
1 cup unsweetened almond milk
1 1/2 tablespoons cocoa powder
1/4 cup chia seeds
 
Directions:
1. Blend first three ingredients together.
2. Stir in chia seeds.
3. Divide evenly into bowls.
4. Let sit for at least four hours. Enjoy! 
Nutritional information per serving:
Calories: 202; Carbohydrates: 26.2g; Protein: 8g; Total Fat: 11.5g; Saturated Fat: 1.4g; Cholesterol: 0mg; Dietary Fiber: 12.7g; Sodium: 81mg
Published on: September 5, 2017