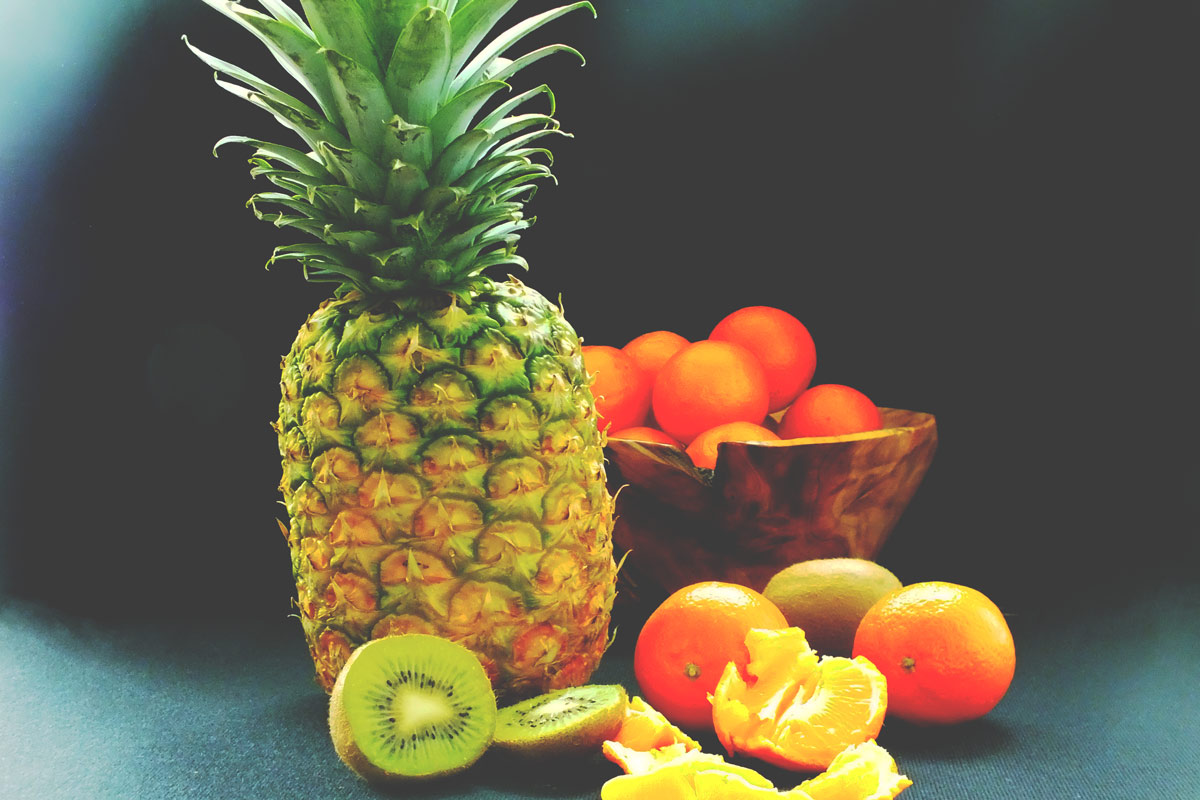 A Fresh Spin on Fruit Ambrosia
Fruit salad is a refreshing treat and healthy alternative to heavy desserts. But a lot of people love to have the creamy ambrosia version that, although tasty, uses canned fruits in heavy syrup and mountains of whipped cream.
Here is a healthier version to try in the new year, courtesy of Miriam Tcheng, registered dietitian and director of food and nutrition services at Pali Momi Medical Center.
Fresh fruits provide loads of vitamins, minerals and good-for-you fiber, while plain Greek yogurt supplies calcium, protein and gut-friendly probiotic cultures.
While this recipe, an adaptation of a Martha Stewart classic, calls for mandarin oranges, pineapple and kiwis, Tcheng suggests adding bananas, strawberries, grapes, even walnuts or pecans for a satisfying crunch – the combinations are endless!
Modern Ambrosia Salad
Serves 8
Ingredients:
3 mandarin oranges, peeled and sectioned, about 1 cup
1/2 fresh pineapple, cut into chunks, about 2 cups
3 kiwis, peeled and diced, about 1 cup
1 cup sweetened coconut, shredded (reserve some for garnish)
1 cup plain nonfat Greek yogurt 
1 tablespoon. honey
1/2 teaspoon vanilla
Directions: 
1. Place all fruits and coconut in a bowl 
2. In a separate bowl, whisk together the yogurt, honey and vanilla. 
3. Fold the yogurt mixture into the fruit and garnish with coconut. 
Nutrition information per 1/2-cup serving:
Calories: 100, Protein: 2.9g, Carbohydrates: 15.9g, Total Fat: 3.5g, Saturated Fat: 3g, Sodium: 34.1mg, Dietary Fiber: 1.1g, Sugar: 13.3g
Published on: April 18, 2015