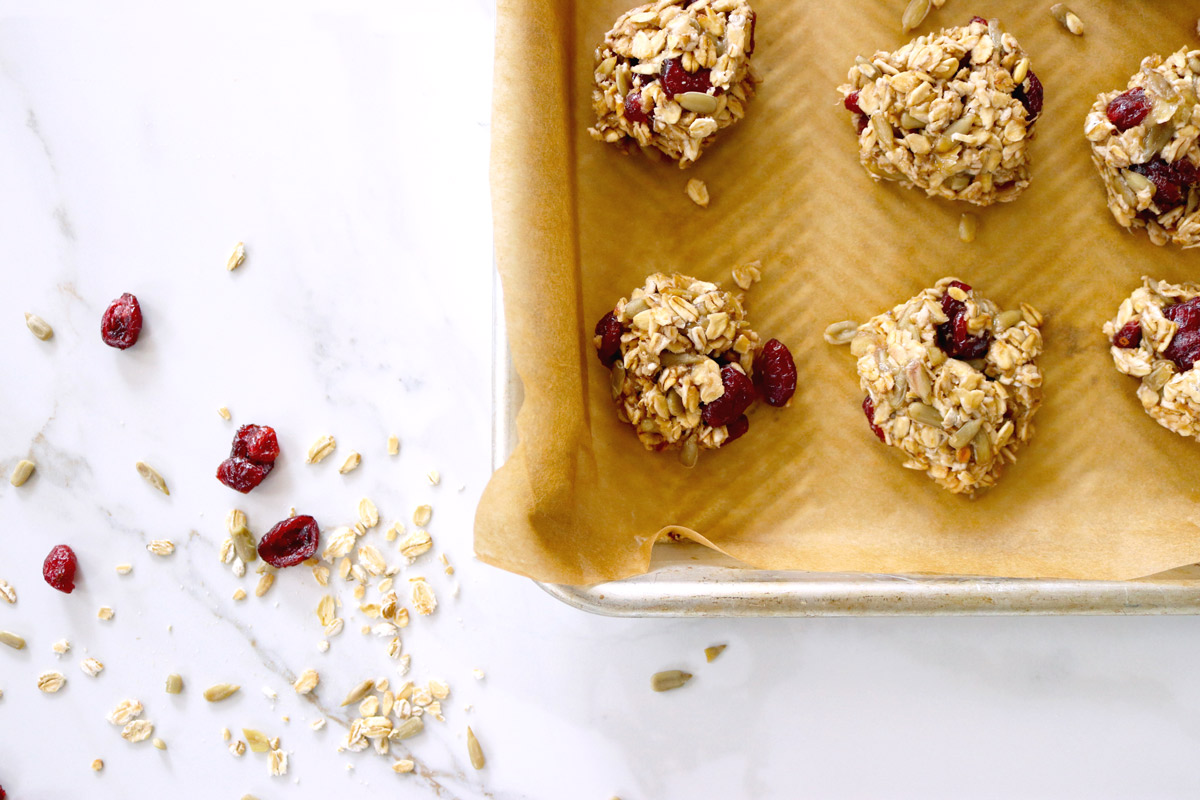 4-Ingredient Breakfast Cookies
Your a.m. routine just got a little easier thanks to this recipe for 4-Ingredient Breakfast Cookies.
That's right – these cookies are suitable for breakfast, and contain only four good-for-you ingredients!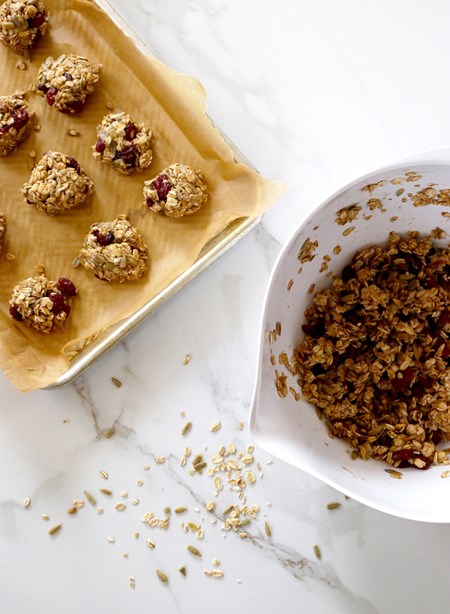 Ripe bananas serve the double role of sweetener and binder in this recipe adapted from Down to Earth Kakaako store baker Jen.
They may not win any beauty contests, but brown bananas contain the same concentration of dietary fiber, potassium, iron and other vitamins and antioxidants as their bright-yellow counterparts.
Plus, they're sweeter and easily mashable due to the breakdown of good carbohydrates in the fruit. This makes them a little easier to digest, too.
Wholesome oats provide filling fiber to get you through the morning grind, while sunflower seeds add plant-based protein and a bit of healthy fat.
Lastly, dried cranberries offer a pop of color, along with some more fiber and antioxidants.
Bake up a batch on a Sunday to have a quick, convenient source of energy to grab and go the rest of the work week.
4-Ingredient Breakfast Cookies
Recipe adapted from Down to Earth
Serves 12

Ingredients:
2 ripe bananas, mashed well
1 1/2 cups oats, rolled or quick oats
1/2 cup sunflower seeds, shelled and unsalted
1/2 cup dried cranberries

Directions:
1. Preheat oven to 350 degrees.
2. Combine all ingredients in a bowl. If using rolled oats, let mixture sit for 15-30 minutes to allow to soften a bit.
3. Scoop onto a lined cookie sheet and pat into desired shape. This dough doesn't "spread," so the shape and thickness coming out of the oven will be the same as going in.
4. Place cookie into oven and bake for 12-15 minutes, or until browned around the edges.
5. Remove from oven and allow to cool. Enjoy!
Nutritional information per serving (1 cookie):
Calories: 90; Carbohydrates: 13.1g; Protein: 2.6g; Total Fat: 3.4g; Saturated Fat: 0.4g; Cholesterol: 0mg; Dietary Fiber: 2.3g; Sodium: 1mg
Published on: January 29, 2019