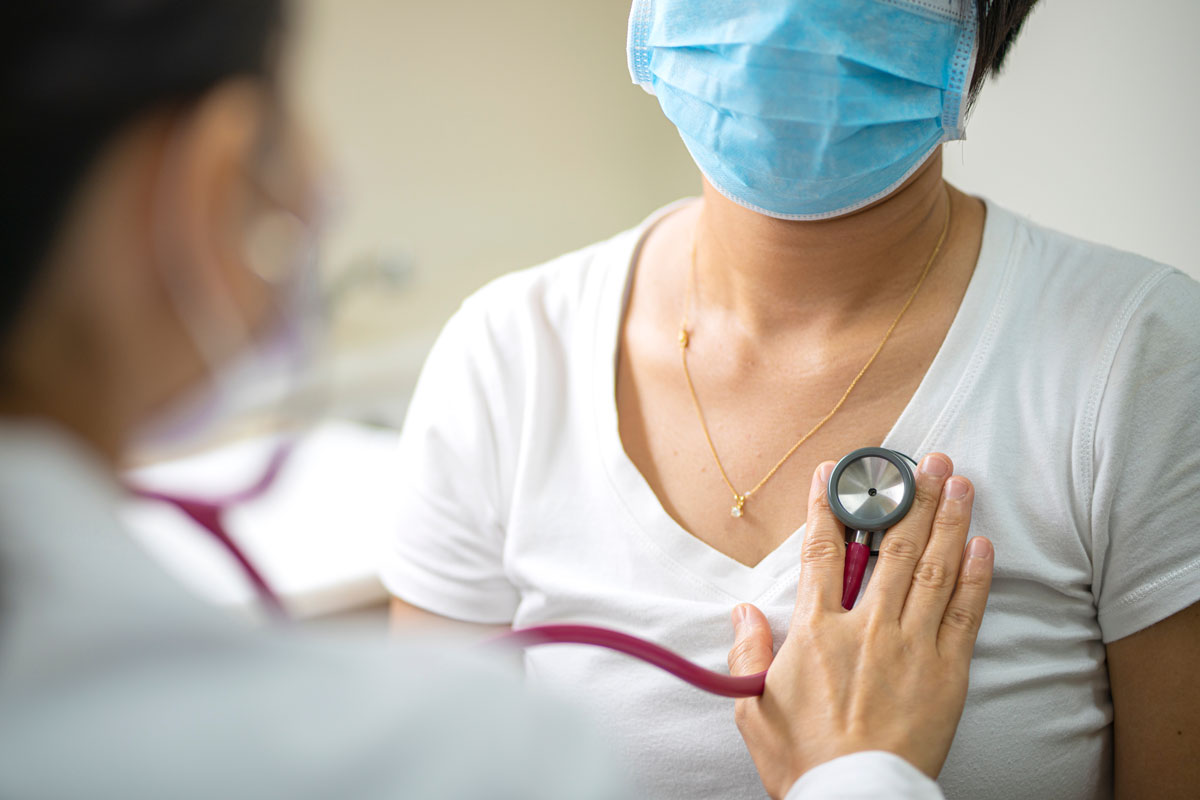 Women are encouraged to take charge of their heart heath by keeping tabs on risk factors, which can include high blood pressure, high cholesterol and diabetes.
Women's Heart Health: Recognizing the Risks & Symptoms of Heart Disease
When it comes to heart health, the signs and symptoms of heart disease can vary dramatically between men and women.
Currently, heart disease claims the lives of 8.5 million women in the United States each year. However, it was mislabeled a man's disease when the fact is that similar numbers of men and women die annually in the U.S. from heart disease.
"Most of the original research studies on heart disease included a majority of men, so women were inadvertently excluded from the scientific knowledge base regarding the disease. This led to a lack of information on the prevalence, symptoms and treatment for heart disease in women," says Dr. Sanah Christopher, an interventional cardiologist with Pali Momi Medical Center.
Only in the past few years is research catching up with real-life, and even though enrolment of female patients in research still lags behind, there is a big move to raise awareness for cardiac disease as the leading cause of death in women.
"Due to a very powerful public awareness initiative, women have become a lot more aware of breast cancer risk, screening and prevention than heart disease. But women are at a higher risk of developing and suffering from the complications of cardiovascular disease as well as from strokes," Christopher says.
Following a heart attack, women tend to develop more heart failure and suffer more physical and mental limitations than men. Additionally, even though women have a similar lifetime risk of strokes as men, they experience higher rates of disability and mortality than men.
Heart disease can result from multiple factors, including:
Family history (genetic predisposition).
Tobacco use.
Diabetes.
High cholesterol.
High blood pressure.
A sedentary lifestyle.
Being overweight or obese.
Any combination of the above.
For this reason, experts advise women to take charge of their personal heath by keeping tabs on their risk factors.
The American Heart Association recommends that all women start getting checked for high cholesterol and high blood pressure in their 20s. Also, high blood pressure and diabetes during pregnancy have been linked to the future development of heart disease, so special care and follow up is needed if there is a history of these conditions.
And if you have a family history of heart disease, you can make various lifestyle changes to reduce your risk. Studies show that simple changes – fitting in moderate aerobic physical activity three to four times a week, eating a plant-based diet, getting eight hours of sleep each night, not smoking – can have significant effects on reducing your risk of heart disease and strokes.
More importantly, women should educate themselves on the signs and symptoms of heart attacks.
While chest pain remains the most common symptom of heart attack in both men and women, women are more likely to experience shortness of breath, back or neck pain, indigestion, heartburn, nausea and even extreme fatigue.
"Because these signs can be vague, women often put off reporting heart attack symptoms, in turn making them less likely to receive the same quality of care as men for their heart attacks," Christopher says. "This delay in action also can lead to more complications among female cardiac patients."
Similarly, women experience different symptoms when suffering a stroke.
Numbness and/or weakness in the face or arm, loss of speech or hearing, dizziness, headaches – these classic stroke symptoms may not show themselves in women, who can experience trouble breathing, sudden nausea or vomiting, pain on one side of the body, extreme exhaustion and even the hiccups.
The most important takeaway here is that recognizing the symptoms of these conditions and prompt treatment is what truly saves lives and prevents complications associated with heart disease and strokes.
Risk is cumulative over a lifetime, so bringing in positive changes in your 20s, 30s and 40s affects what your heart and brain arteries look like in your 50s and 60s. 
Published on: February 1, 2023