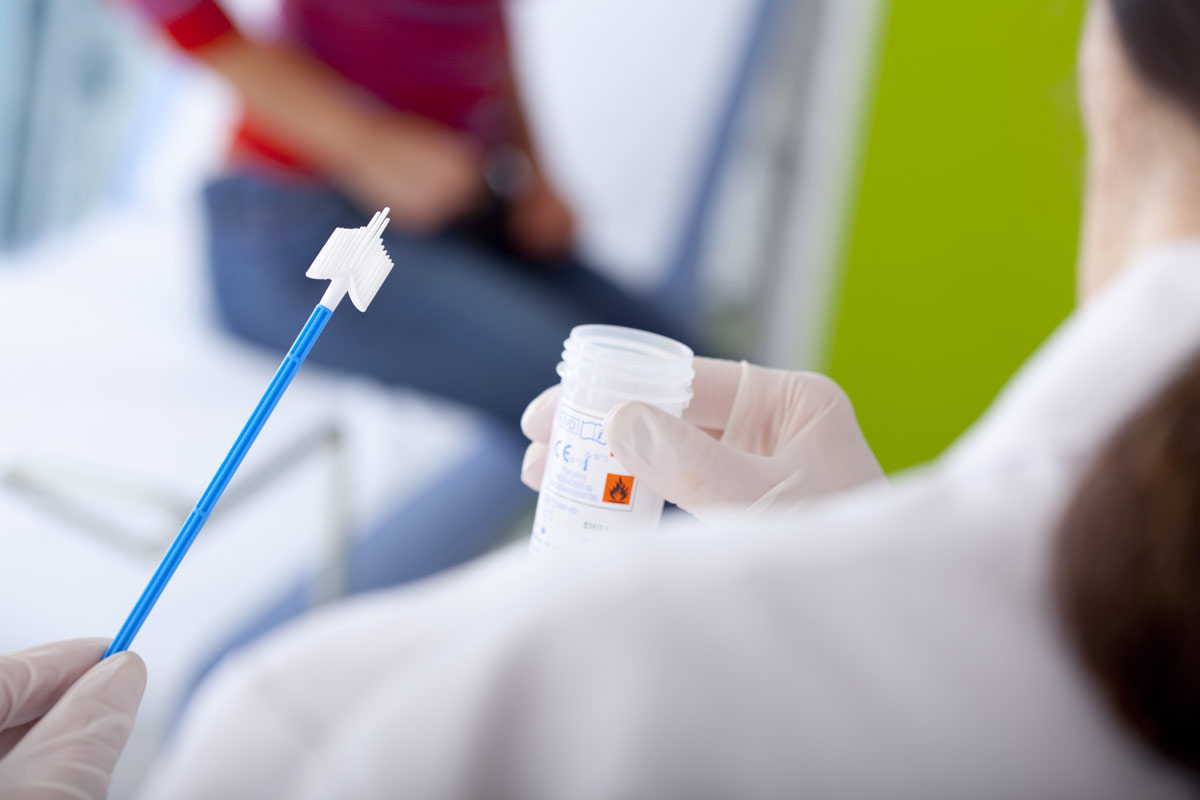 A Regular Pap Test Greatly Reduces Cervical Cancer Risk
Cervical cancer is among the most common cancers in women worldwide. However, in countries such as the United States where cervical cancer screening is routine, this type of cancer is quite rare. 
"The American Cancer Society estimates that the U.S. will have 4,100 deaths from cervical cancer in 2015, compared to 265,672 deaths in countries that do not do widespread screening like we do in the U.S.," says Dr. Carol Fujiyoshi, an OB-GYN with Kauai Medical Clinic. 
According to Fujiyoshi, the incidence of cervical cancer has decreased by more than 50 percent in the past 30 years because of routine screening performed during an annual well woman exam. 
"Usually, the women who get cervical cancer in the U.S. have not come in for a cervical cancer screening for more than 5 to 10 years," she says. 
Most cervical cancer is caused by the human papillomavirus (HPV), which both men and women can contract by having sexual contact with a partner who has it. In fact, most adults have been infected with some form of HPV at some time in their lives. 
Not all forms of HPV cause cervical cancer. Some forms cause genital warts, while others produce no symptoms. 
Then there are the HPV strains that lead to cervical cancer, which is why it is important for women to have regular Pap tests. 
"A Pap smear screens for abnormal cells and can screen for the human papillomavirus that causes cervical cancer," Fujiyoshi explains. "With the Pap smear, we can detect the disease in its precancerous stage and treat it with minor procedures, which will prevent progression to cervical cancer. This can significantly decrease a woman's risk for cervical cancer requiring a radical hysterectomy, radiation and chemotherapy." 
As the virus that causes cervical cancer is spread through sexual contact, the best way to avoid getting it is to abstain from sex. 
If you are sexually active, practice safe sex by wearing a condom and limiting the number of partners you have. 
"Maintaining a healthy immune system with a well-balanced diet and good sleeping habits also helps prevent progression of the disease. This includes not smoking and keeping alcohol intake to a minimum," Fujiyoshi says. 
Women ages 26 or younger and men ages 21 and younger can get the HPV vaccine. The vaccines Cervarix and Gardasil protect against two types of HPV that cause cervical cancer. 
The HPV vaccine is recommended for children age 11 or 12, but can be given as early as age 9. The shots work best before sexual activity begins, but still provide some protection to those already exposed to HPV. 
Parents should learn more about the HPV vaccine and decide if it is right for their children. Talk with a pediatrician about the schedule for your child.
Published on: April 26, 2016