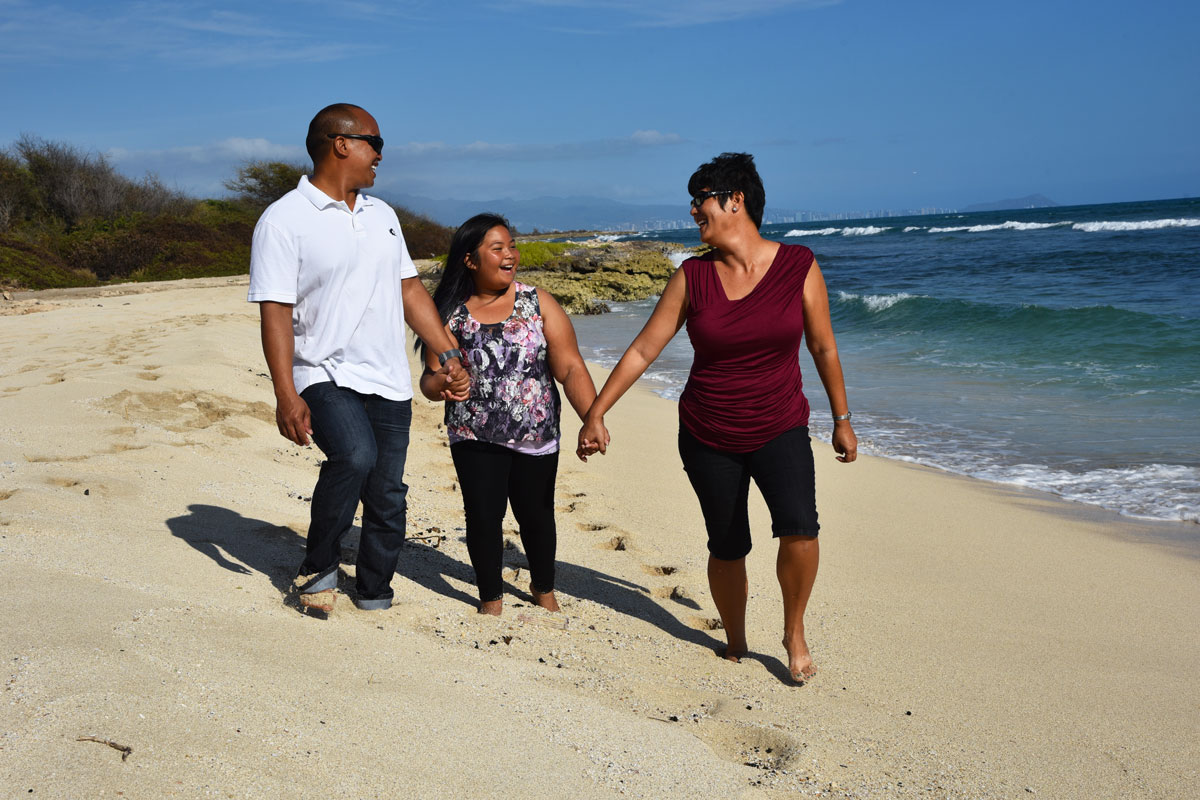 What It Takes to Be a Champion
Meet Taylor. 
It may be hard to tell from her smiling eyes, mischievous grin and boundless energy, but Taylor has battled – and beaten – cancer. Twice. 
When Taylor was 5, she was diagnosed with acute myeloid leukemia (AML), a form of cancer of the blood cells. 
After two years of treatments and chemotherapy at Kapiolani Medical Center for Women & Children, the cancer was in remission and Taylor was back to her usual routine. 
Less than two years later, she relapsed, and this time required a bone marrow transplant. 
Her father, Frank, did what any parent would do for his child and volunteered to be the donor. 
Following a second round of treatment at Kapiolani, Taylor was in remission again and has been cancer-free since February 2011. 
Taylor's powerful story is just one of the reasons she was chosen as Hawaii's 2015 Children's Miracle Network (CMN) Hospitals Champion. 
"I think (I was chosen) because I like to help other kids who are sick," says Taylor. "I understand their pain and frustration from my own experiences. I know hospitals don't have to be scary, and the doctors, nurses and staff treat you really nice all the way through." 
"Taylor's remarkable strength and positivity are the reasons she was chosen as Hawaii's 2015 Children's Miracle Network Champion," says Amanda Price, associate director of Corporate Giving and Annual Fund for the Foundations of Hawaii Pacific Health.
"The program honors incredible children who triumph, despite severe medical challenges," Price adds.
As a Champion, Taylor will serve as an ambassador for Kapiolani, Hawaii's only CMN hospital. She will travel around the state and country sharing her story in order to raise awareness of all the good things children's hospitals do and drum up support for their important, life-saving services. 
The best part of the deal? Champions can stay Champions forever. 
After their year-long ambassadorship is completed, they graduate to "Champion Alumni" status and can stay connected on new programs, events and spokesperson opportunities. 
"I want to help other kids feel better by giving them the best advice and support I can," says Taylor, who wants to one day become a pediatric oncologist so she can help other children with AML. 
To hear Taylor's full story or to learn more about Hawaii's Children's Miracle Network hospital, click here.
Published on: April 29, 2016