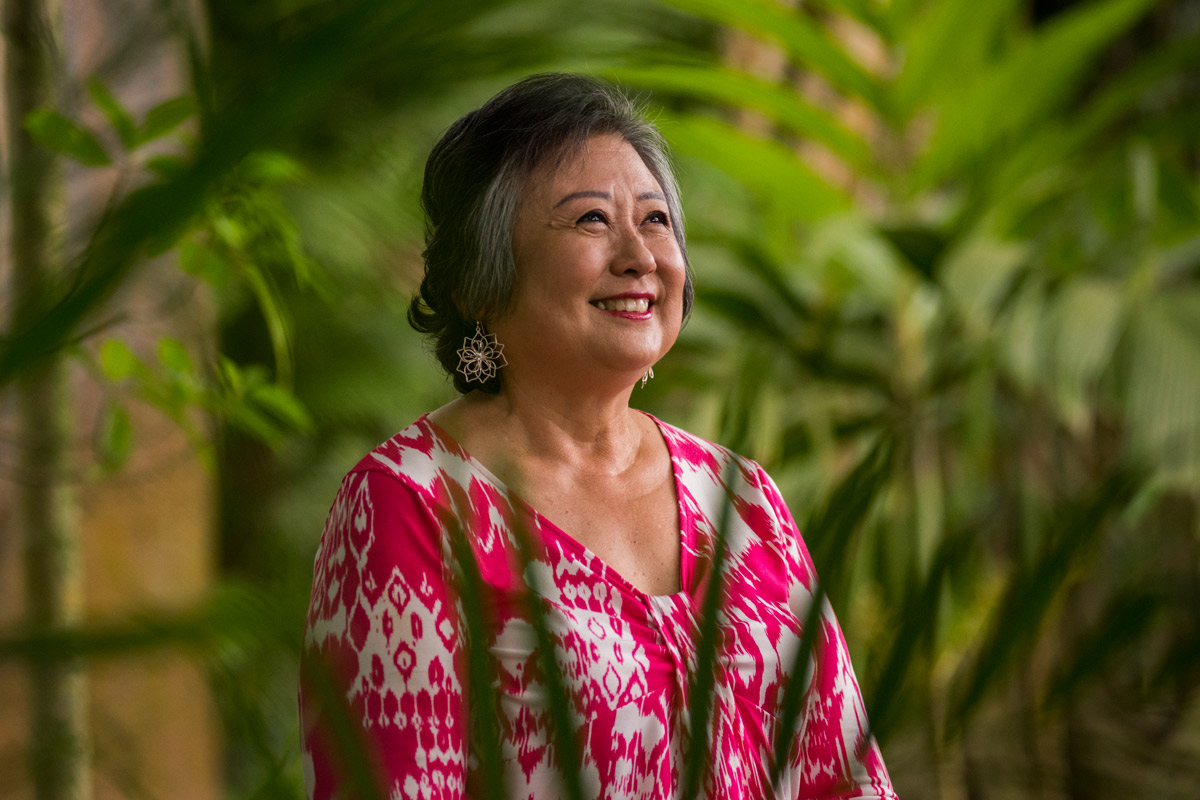 Wendy Kuwahara
Wall of Hope: Stories of Courage & Inspiration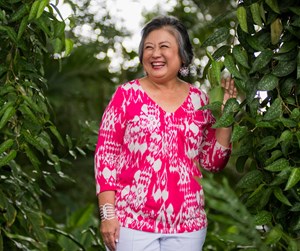 Wendy Kuwahara doesn't remember the exact words, but she did hear that she was diagnosed with stage 1 breast cancer.
Wendy recalls that the doctor said something like, "Mrs. Kuwahara, I'm very concerned. It looks like you have cancer."
She was shocked but immediately jumped into survival mode, asking all of the important questions – "What's the next step? What do I need to do?"
From there, Wendy had two surgeries.
The first surgery was to remove the tumor, and the second was to have a port catheter inserted.
She had a positive outlook on the surgeries after speaking with Dr. Laura Peterson, a general surgeon at Kapiolani Medical Center for Women & Children.
"Her visit put me at ease and made me feel like I was in good hands," says Wendy. "I knew all went well after the surgery because of the smiling nurse in the recovery room."
After her surgeries, Wendy received four chemotherapy treatments every three weeks, as well as radiation.
In between treatments, she continued to go on her already-planned trips to Los Angeles and Disneyland to celebrate her daughter's 25th birthday, and then on a European Danube River cruise after her last radiation treatment.
"Knowing that I had to go on these trips made me push myself to go on with things as planned," she says. "The world did not stand still because I had cancer."
Today, Wendy says she feels normal physically, but just tires more easily.
She also still has a bit of neuropathy (nerve damage) in her fingers and toes, and she's still working on the range of motion in her left arm.
If there's one thing that's changed a lot, ti's her outlook on life.
"I don't sweat the small stuff," she says. "I look at the big picture and realize that it's not worth getting upset over the things I can't control. I appreciate the little things much more, and I don't procrastinate when it comes to spending time with family and friends. I'm never too busy, and I make time for what's important."
Published on: October 17, 2018