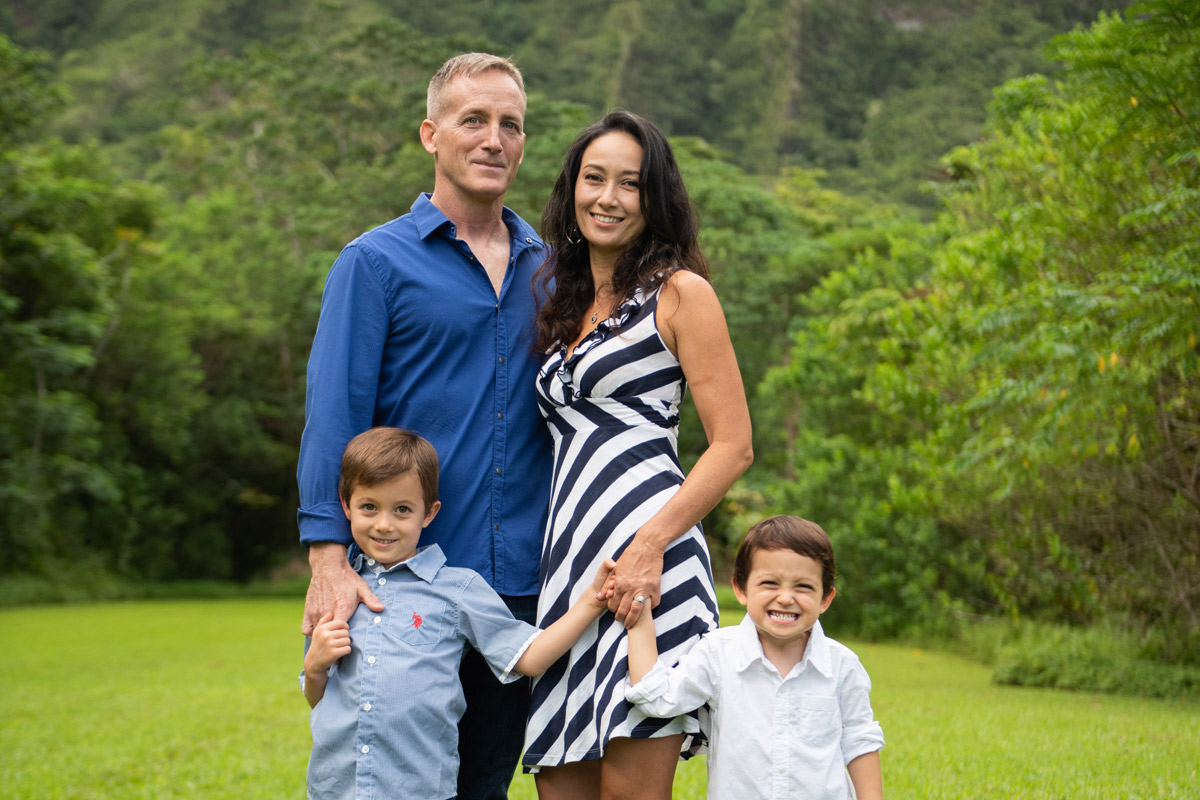 Thanks to early treatment and intervention from his care team at Straub Medical Center, Aaron Keenan is now cancer free and enjoying life with his wife and two sons.
Vigilance, Early Detection Help Aaron Keenan Beat Lung Cancer
The Reason 2023
From the age of 10, Aaron Keenan knew he wanted to be a fighter pilot. He achieved that dream when he joined the U.S. Marine Corps, flying F-18 jets and, later, F-15 jets for the Hawaii Air National Guard.
Aaron was committed to an active, healthy lifestyle, and never smoked a cigarette in his life. It's why he never anticipated facing what he did in October 2018.
Aaron began experiencing chest pains and decided to get it checked out. A CT scan revealed that he had a 2-centimenter mass in his right lung.
He was referred to Pulmonologist Dr. Samuel Evans at Straub Medical Center for follow-up.
After multiple inconclusive CT and PET scans, Dr. Evans put Aaron on a 6-month routine monitoring regimen. Over the next two years, scans showed 1-milimeter growths but never produced conclusive results.
At the height of the COVID-19 pandemic, Aaron was wary of going to the hospital and decided to forego his next scan. Determined to stay ahead of things, Dr. Evans reached out to urge Aaron to continue with the monitoring regimen.
Aaron agreed, and that next CT scan revealed that the mass had alarmingly grown 33% in size within nine months. A CT biopsy finally provided a diagnosis – stage 1A3 lung cancer.
Because of his health care team's vigilance and early detection, Aaron didn't have to undergo chemotherapy or radiation and had the option to remove the cancer entirely by surgery.
Today, Aaron is back to surfing, flying and enjoying life with his wife and two sons.

Watch the video below for Aaron's full story and to hear from Aaron, his family and Dr. Evans about this inspiring story of hope.
Early detection of lung cancer can help increase survival rates. Talk with your primary care physician for more information about lung cancer and available screening options.
Published on: September 29, 2023