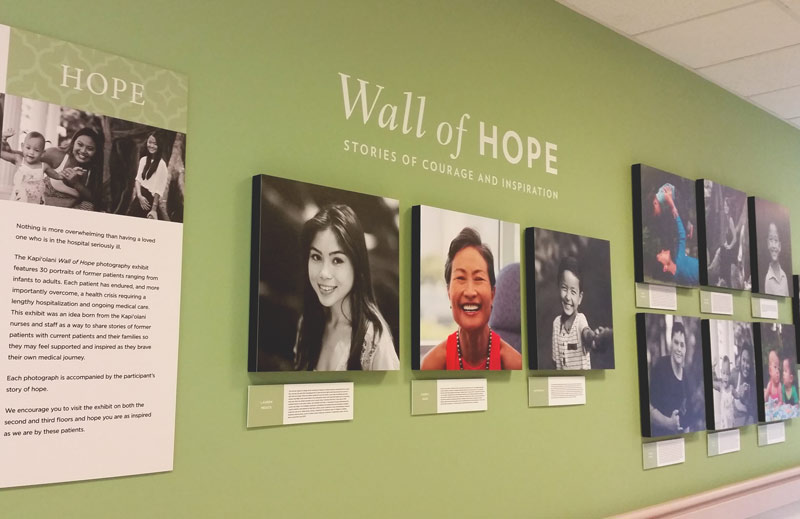 Kapiolani's Wall of Hope displays images and stories of former patients in the hopes to support and inspire current patients and their families as they brave their own medical journey.
Trinity Simon
Wall of Hope: Stories of Courage & Inspiration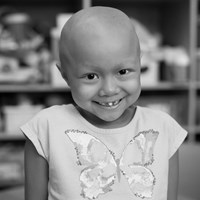 One day, Trinity noticed that she had a small nodule on the left side of her neck. She had a few appointments before being sent to Kapiolani Medical Center for Women & Children, where she had a biopsy done. A few days later, the results came back that Trinity had Anaplastic large cell lymphoma.
Trinity started intense chemotherapy right away, along with a trial drug, which forced the young Lanai resident to be away from home for six months.
"Trinity would tell me how much she missed home," says Trinity's mom, Noellani.
"I was really heartbroken when I found out that she had been diagnosed with cancer, but I had to stay strong for her," Noellani remembers.
There to support Trinity's entire ohana, says Noellani, were the doctors and nurses at Kapiolani, who made the experience a positive one for her daughter.
"They helped us tremendously," Noellani says. "Everyone at Kapiolani is kind and compassionate."
While living on Oahu, Trinity's family stayed at the Ronald McDonald House, where Trinity met another patient who also was diagnosed with cancer. The two became good friends and kept each other happy through their treatments.
Trinity completed chemotherapy and is now in remission. She is back home on Lanai attending school, where she enjoys learning and playing with her friends.
Published on: April 28, 2016