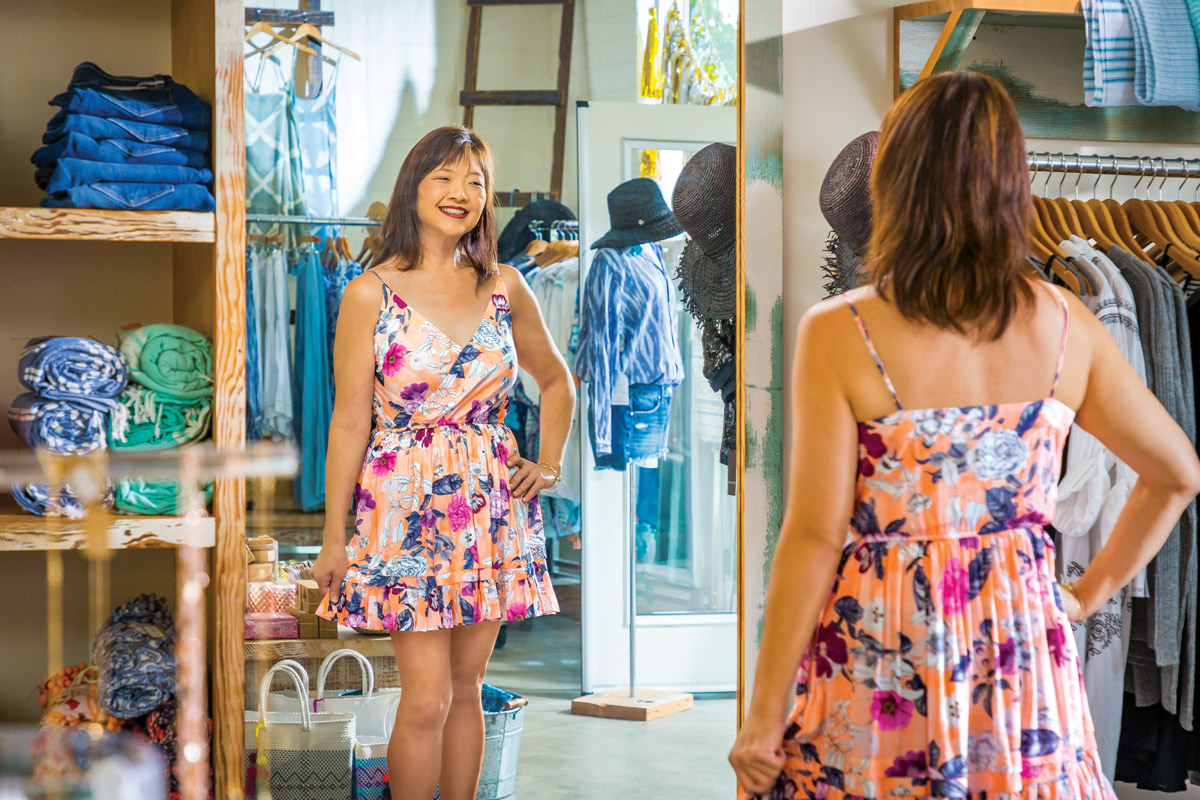 Since losing weight, Tressy has gained much more confidence and is excited to tackle new adventures she says she could never do before, like running and ziplining.
Tressy Chan
Like many Hawaii residents, Tressy Chan of Waipahu spends much of her time in traffic commuting to and from work. 
"I would bring a soda and snacks and eat all the way to work and back home – that's how I gained so much weight," says the 52-year-old, who works as an office assistant at Nuuanu Elementary School. 
In addition to sitting for long stretches of time on the road, Tressy would spend most of her workday sedentary at her desk. 
Then, at home, she'd find a comfortable spot on the couch from which she could play on her iPad or watch TV, always with more snacks in hand.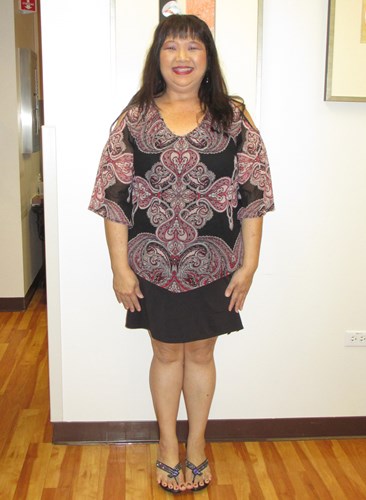 "I wasn't happy with myself," Tressy remembers. "I tried more than a dozen diet programs and plans, and nothing worked. I had no willpower and was so unhappy looking and feeling the way I did." 
Facing several chronic health diseases, including high blood pressure and diabetes, Tressy joined the Hawaii Pacific Health 360° Weight Management Center at Pali Momi Medical Center in 2016 after one doctor told her that she could have a stroke. 
"When I went to the informational session in April of 2016, there were two speakers who had previously taken part in the program. Listening to them speak and tell their story, and seeing how healthy they were – that inspired me to join the program myself," Tressy says. 
Since then, Tressy has lost 75 pounds and is healthier and happier than ever. 
Her involvement with the program isn't finished, however. Tressy is now a speaker herself, and shares her story with prospective new patients twice a month. 
"Standing in front of the potential patients makes me feel so special and important," Tressy says. "I feel that if I can help just one person change his or her life, I would be so happy that I did so." 
Here, she shares how she finally found success and what she does to maintain her healthier lifestyle.
 
Date joined the Hawaii Pacific Health 360° Weight Management Center at Pali Momi Medical Center: April 2016
 
Health conditions prior to joining the program: High blood pressure, high cholesterol, type II diabetes, sleep apnea.
 
What was your lifestyle like prior to joining the program?
I did not exercise at all. I sit at work most of the day, and when I get home, I would sit and play with my iPad all night or lay on the couch and watch TV and snack all night.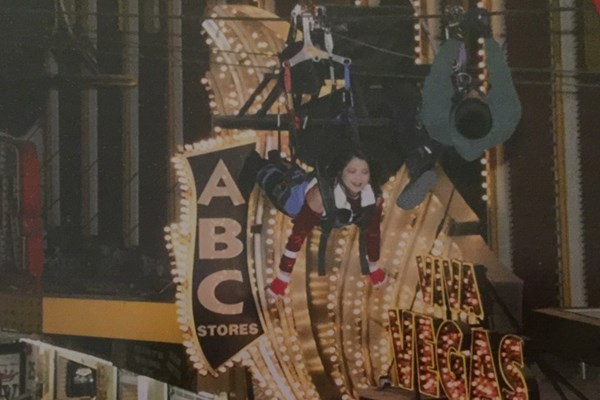 How has your life changed since joining the program?
I definitely eat healthier and exercise as much as my busy life allows me. I have so much more confidence and feel beautiful. The best part is that I no longer have high blood pressure, high cholesterol, type II diabetes or sleep apnea! I can also run, jump and do ziplining, which I could never do being overweight. I can also climb stairs without being out of breath.

What healthy changes have you made to your life? For example, do you have a new healthy food or recipe that you're surprised that you like? Do you have a favorite exercise or activity that helps you stay active?
I never was a salad eater and only ate sweets and junk food. Now, I eat more salads and no rice. I am very careful of what I eat and make sure I eat protein first before other things.
I also find that walking helps me relax and feels really good. Sometimes I wrestle with my 10-year-old son, Kobe. I also have a 32-year-old daughter named Blair who lives in Wisconsin and also tracks me to make sure I eat healthy and don't gain my weight back.
Being a speaker at Pali Momi keeps my weight in line, too. I am the example of a successful patient, so if I gained weight, it doesn't make me look good.

What would you tell someone who is considering joining the program?
In order to take care of someone else, you must take care of yourself first. Be strong, never give up – having some kind of support, whether it's you friends or family helps.
I would like to thank Dr. Mark Grief for giving me a second chance at life and for helping me to get healthy. I am so happy in my life right now.
This is the best program to be in, and I am so glad I came to Pali Momi. My only regret is not coming sooner.
Published on: January 5, 2018