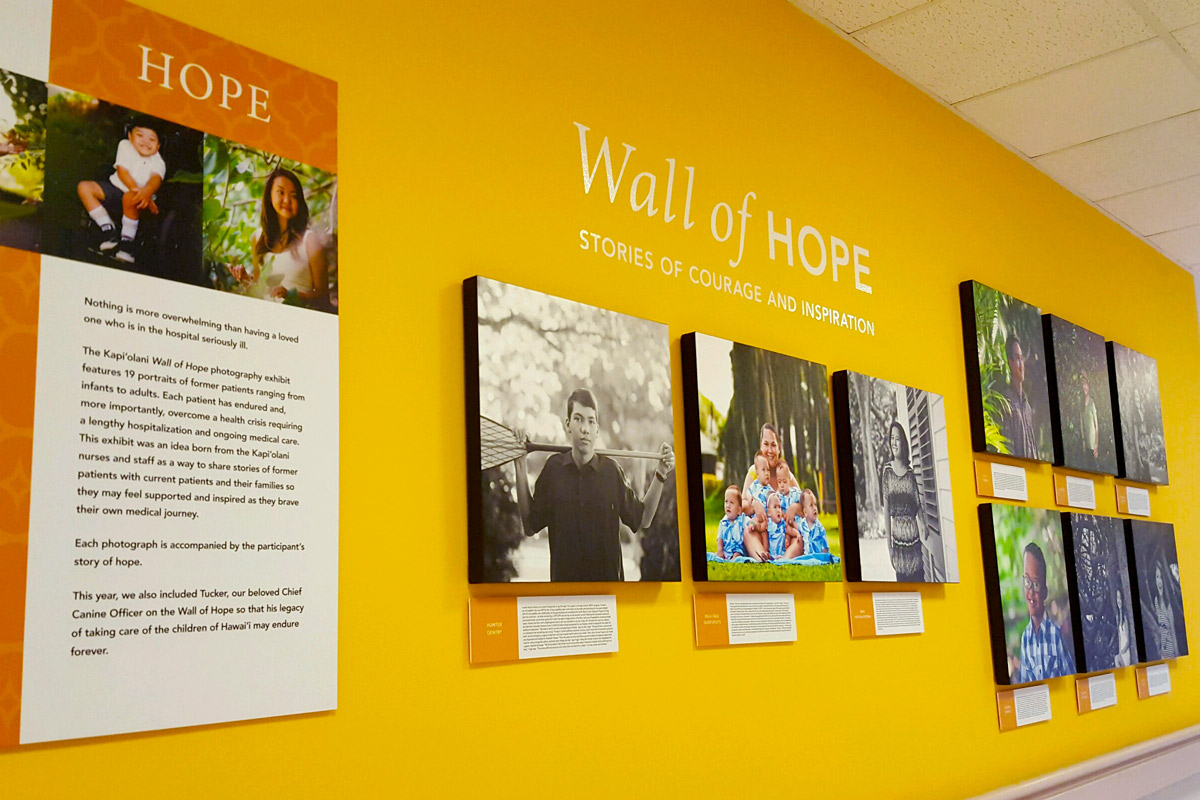 Kapiolani's Wall of Hope displays images and stories of former patients in the hopes to support and inspire current patients and their families as they brave their own medical journey.
Tiare "Tia" Fuchigami
Wall of Hope: Stories of Courage & Inspiration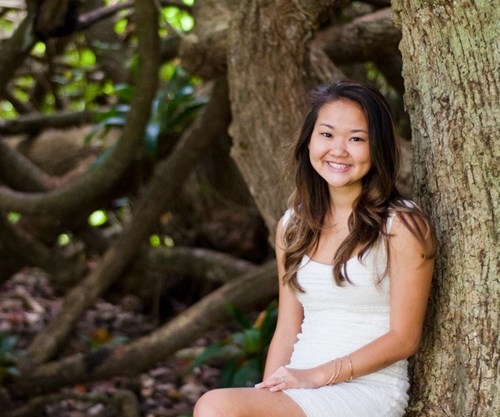 One day during cheerleading practice, Tia Fuchigami wasn't feeling well. Her ankles also were very swollen, much more than they should be.
Her mom took her to the doctor to figure out what could be wrong. Two weeks later, after extensive testing that required Tia be in the hospital he whole time, the 14-year-old was diagnosed with acute nephritis due to IGA nephropathy, also known as Berger's disease.
"I am an overall easy-going person, but when I found out that I was undergoing kidney failure, I was shocked and somewhat worried, but I knew that everything would work out for the best," Tia says.
Tia's condition required she undergo two different forms of blood treatments six days a week at Kapiolani Medical Center for Women & Children, as well as physical and occupational therapy.
"The staff was very encouraging and compassionate to me and all the other patients," Tia says. "I am truly grateful to Kapiolani for the medical treatments and also for their assistance on helping me return to school."
Tia graduated from Kailua High School in May 2016. A member of the National Honor Society, Tia also was able to return to cheerleading, where she was named Most Valuable Player her senior year.
Now 18, she is continuing her education at the University of Hawaii at Manoa, where she is majoring in psychology.
Published on: December 12, 2016