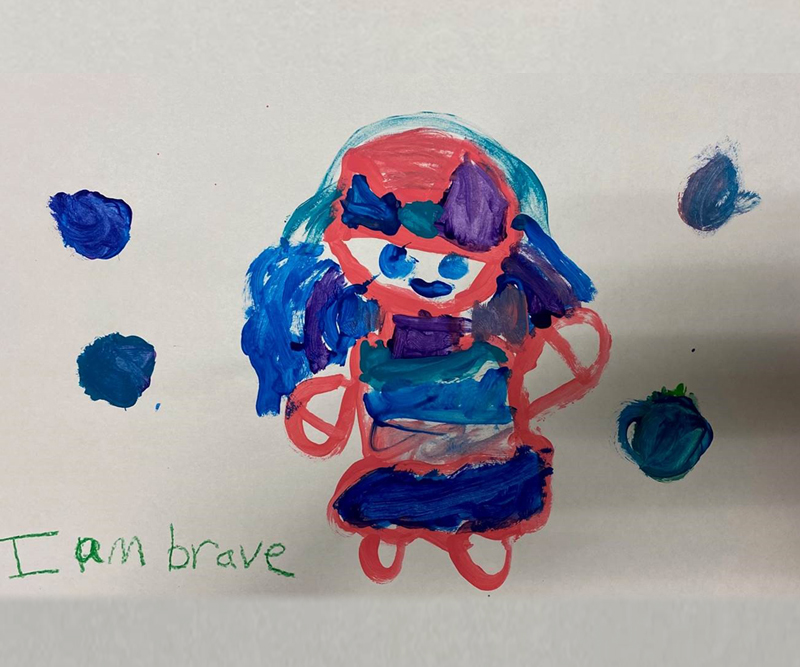 The Story of B
When B was just 10 years old, she was sexually assaulted over the course of a year by a friend of the family. The abuse happened so many times, she lost count. She was scared, terrified, humiliated and horrified to speak out. She wanted to be saved but felt trapped in her little body.
Fortunately, her older sister grew suspicious of the family friend and discovered the horrible truth written in his diary. That day was forever etched in B's memory, as it was the day she was freed of the burden of having to face yet another night of terror.
Soon after, B's life became a whirlwind of speaking with detectives and prosecutors, visiting doctors, speaking to counselors and preparing to give testimony for the Grand Jury and court. The one ray of light was the Sex Abuse Treatment Center (SATC), a program of Kapiolani Medical Center for Women & Children.
She looked forward to her visits with her counselor, where she could tell her story without shame. She felt safe. SATC gave her back her innocence, her confidence, her pride and her self-worth.
"The treatment and counseling I received at the SATC were lifesaving," she says. "I know for sure that without it, I would definitely not be the person, officer, parent, and community member that I am today. The services provided by the SATC were nothing short of amazing. I didn't just sit there and talk the whole time to someone who took notes…they knew just how to gear my counseling toward my age and situation. We used art, poetry, creative writing, and group sessions to help restore the little girl that had gotten lost and to help release all of the trauma, sadness, anger, and shame that I kept locked up inside."
SATC also helped B's parents throughout the ordeal. Her father was a retired police sergeant who felt a lot of guilt over not being able to protect his daughter. Her mom took it hard as well for not knowing or seeing the signs of abuse. They also took part in counseling sessions at the SATC, helping to strengthen the bond and relationship B had with her parents.
"It also helped them to realize that it was not their fault either," B said. "The SATC didn't just save me, but it saved my parents as well."
B credits SATC and its services for helping her to become a proud survivor and the successful person she is today. Today, she is a law enforcement officer with 15 years of service. She is now 43 years old and says that the services she received from SATC 33 years ago continue to make a difference in her.
"Without their services, I know I would not have been able to process all of the emotions and trauma that I was going through at the time. Having the caring individuals of the SATC show up really helps to make a traumatic and scary situation easier to deal with and comprehend. Their presence is extremely important."
Published on: May 27, 2021