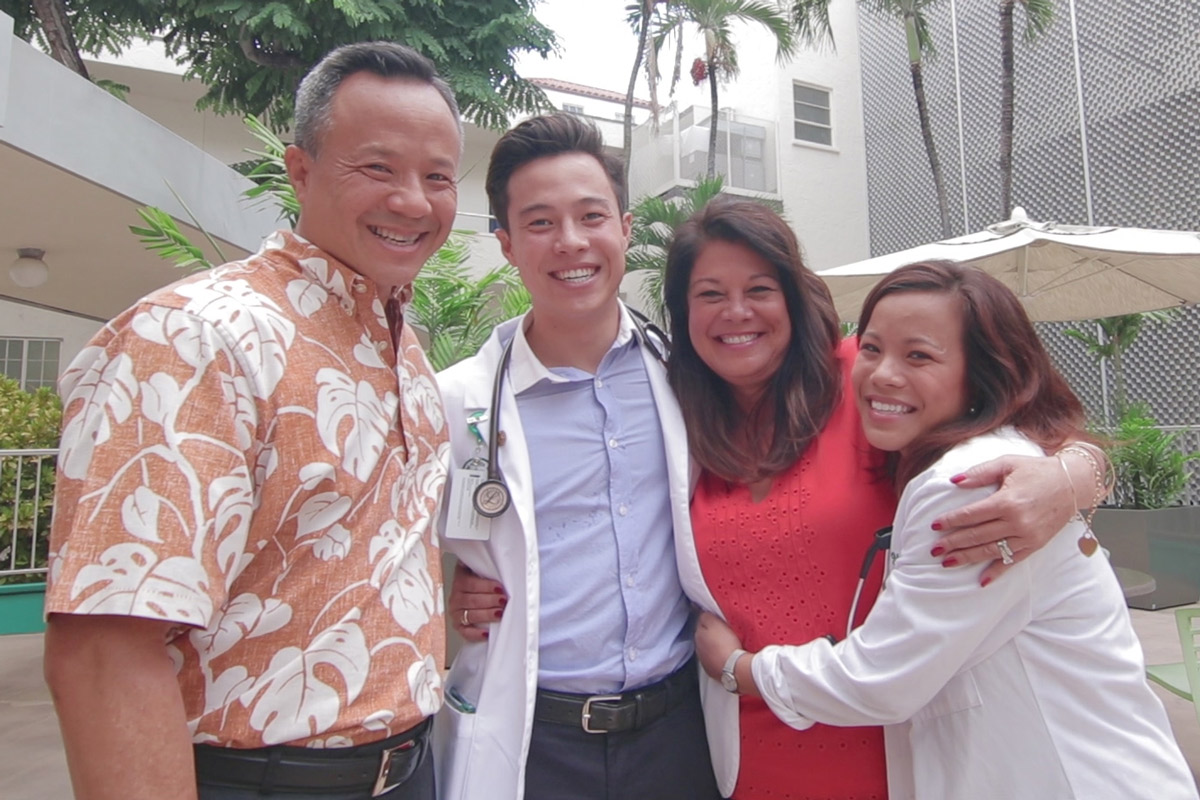 The Reason: Noa Yee
Noa is an aspiring physician. During his senior year at Tufts University in Boston, Noa contracted a bacterial infection and had it treated.
Noa flew home to Oahu for Christmas break and met his family on Maui to begin his holiday celebration. But the next morning, his infection returned.
Noa quickly flew to Oahu and was admitted to the Straub Medical Center Emergency Department. There, a team of physicians worked closely with Dr. Brian Pien, an infectious disease specialist, to identify the type of infection Noa had contracted and the area affected.
Pien diagnosed the infection to be a rare form of E.coli that was resistant to many antibiotics. Noa was given a strong dose of antibiotics through an IV drip and was scheduled for surgery to remove the infected area. General Surgeon Dr. Katie Huang was able to remove the infected tract.
It was a long road to recovery for Noa, who spent his entire Christmas break at Straub.
After his discharge, Noa continued to receive daily care from Straub through clinic and home visits. Although not yet back to full health, Noa insisted on going back to Boston to complete his senior year. He was still on IV medication and relied on his family to help him with his daily needs.
His perseverance paid off, and with the support of his family, Noa graduated and was accepted into the University of Hawaii John A. Burns School of Medicine.
Noa has vowed to use his experience to always provide patient-centered care in his future role as a physician.
Watch Noa's full story unfold in the video below, or visit our YouTube channel here.
Published on: August 25, 2017